Google Docs is a great word processing tool that lets you use both the keyboard and your voice to type. You can dictate the content you want to type into the document and it will enter into the docs automatically. You can even "type" punctuations and characters just by using your voice.
In this guide, we will show you how to enable voice typing in Google Docs on your computer and mobile phones.
Enable Google Docs Voice Typing on Your Computer
Google Docs has an inbuilt voice typing option for desktop users. You can always visit Google Docs from your computer browser and dictate the text in a few clicks. Here is how.
Open Google Docs (docs.google.com) from your PC and create a new document.
From the top menu bar, click on Tools > Voice Typing.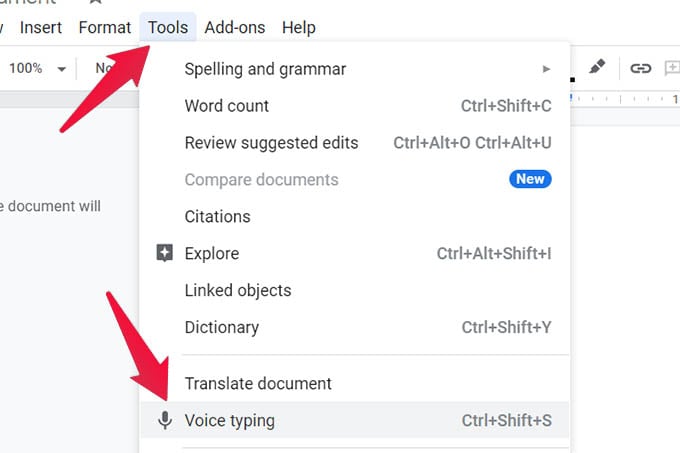 Click on "Allow" on the microphone permission prompt on your browser.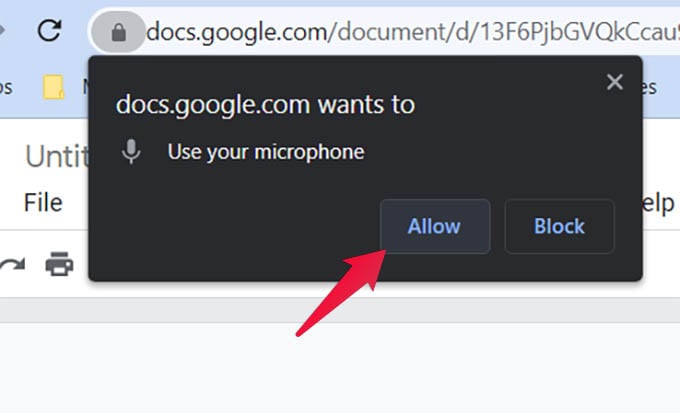 A microphone button will appear on the screen and click on it to start voice typing on Google Docs. You can directly speak to your computer's microphone when the microphone icons turn red. Click on it to turn off recording the dictation.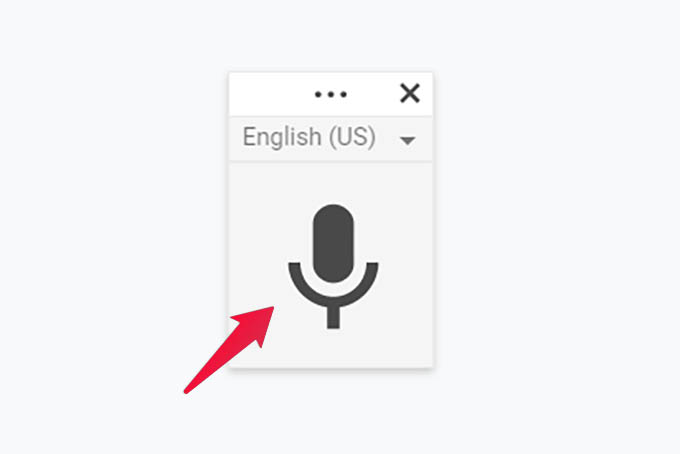 In case the voice typing on your Google Docs is not working on your computer, try again after switching to the Google Chrome browser on your Windows PC or Mac.
Related: How to Save Attached Images from Google Docs to Computer and Phone
Use Voice Typing in Google Docs on iPhone
Voice typing is integrated into the Google Docs web version and the mobile apps do not have it by default. But if you are an iPhone user, the iPhone keyboard voice typing comes as a lifesaver. See how to voice type in Google Docs from iPhone.
Launch the Google Docs app on your iPhone and open a new or existing document.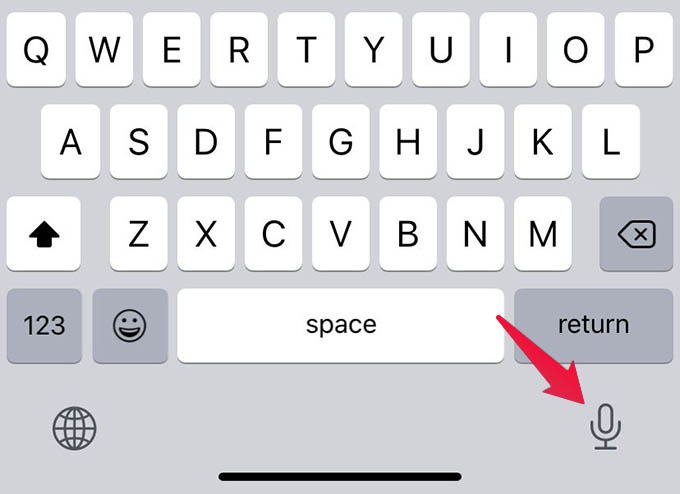 When the iPhone keyboard pops up, tap the Microphone icon at the bottom-right corner.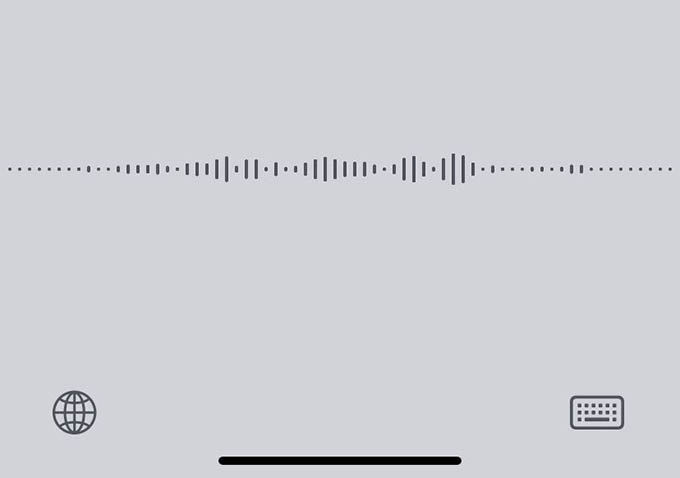 You will see the recording waves on your keyboard, and that's when you can start speaking, The iPhone keyboard will capture whatever you say and type it into Google Docs instantly. Once you are done, tap the microphone icon again to stop the voice typing.
Related: The Best iPhone Keyboard Tips and Tricks to Supercharge Your Typing Experience
Voice Type in Google Docs on Android
Like on iPhone, you should use the voice typing from the keyboard on your Android phone to dictate texts to Google Docs. Most Android keyboards have the voice typing option, which you can enable just by tapping the microphone icon.
Related: How to Add a Watermark in Google Docs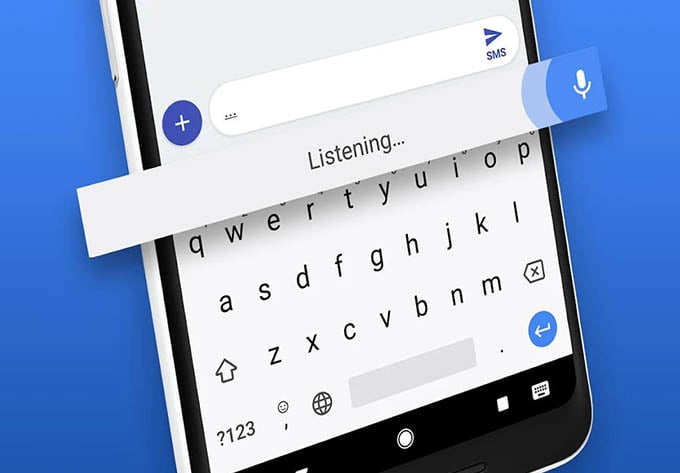 If you are using Gboard on your Android phone, simply tap the microphone icon at the top-right corner of the keyboard to start voice typing. It will type in whatever you say to the Google Docs if you are on the app. Likewise, tap on it again to stop voice typing.
Related: How to Automatically Change Gboard Theme Color Based on Wallpaper
Voice typing can save tons of time in your day-to-day activities. You can even type a whole-length document while driving or while working out just by using your voice.