Gboard themes let you give a new layer of style to the keyboard on your Android phone. With the Android 12, you can now get a dynamic theme color on Gboard. The theme color on Gboard will change automatically based on the wallpaper with this option enabled.
Let's see how to enable the new Android's Material You-based dynamic theme on the Gboard keyboard based on the wallpaper theme color.
Enable Gboard Dynamic Theme on Android 12
Material You theme is introduced in Android 12. To get the new Gboard dynamic theme that changes based on the wallpaper on Android, your phone needs to have at least Android 12 or newer.
In order to change the theme settings for Gboard, you need to get into the Gboard first. For that,
Select any input field to open Gboard.
Tap on the three-dot menu icon and select Themes.
Alternatively, launch the Gboard app from your app drawer and select Themes.
Here, you should now see a new option labeled Dynamic color.
Select Dynamic color under Default themes.
Turn on or off the Key borders toggle as per your preference.
Tap on the APPLY button.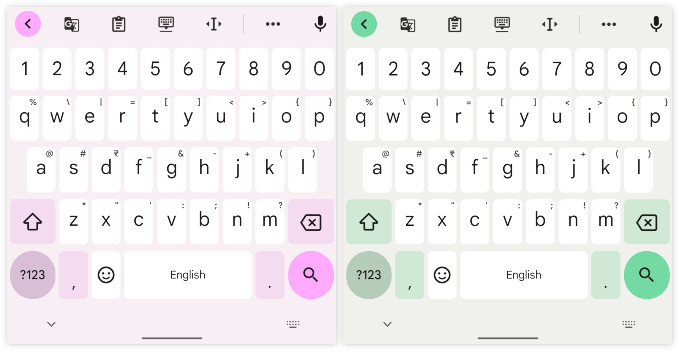 Tap on any input field to make Gboard pop-up, and you should now see that it follows your system color scheme. When you change your wallpaper, Android 12 extracts the primary colors from it and applies them to the system. Gboard Dynamic theme, in turn, will now also apply those colors on your keyboard.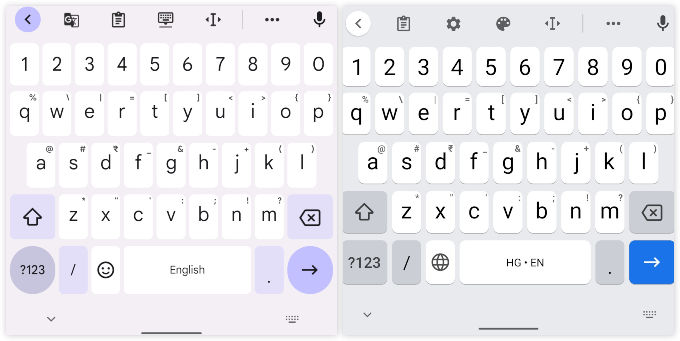 Related: How to Create New Emoji With Gboard Emoji Kitchen
As you can see in the screenshots, colors are only applied to symbolic keys such as the emoji key, period, Shift, Backspace, Enter, etc. Apart from that, the background color is also changed to a lighter color from your wallpaper. Keen-eyed users might also notice some rounded differences between the new Material You Gboard and the older Gboard.