Emoji are great and sometimes even necessary to convey the tone of a text message that would otherwise be impossible. Google now takes things a step further. With a feature called Emoji kitchen. With the new update, you can now add multiple emoji to mix and match and create new emoji with Gboard Emoji Kitchen.
Here, we will show you how to create new emojis with Gboard Emoji Kitchen on Android.
Install Gboard & Set As Default
You need Gboard as the default keyboard on your Android phone. The Emoji Kitchen feature only works with Gboard. If you already have the app, make sure it is updated to the latest version and you can skip this step.
Download: Gboard
Another thing you need to make sure of is to make Gboard the default keyboard app.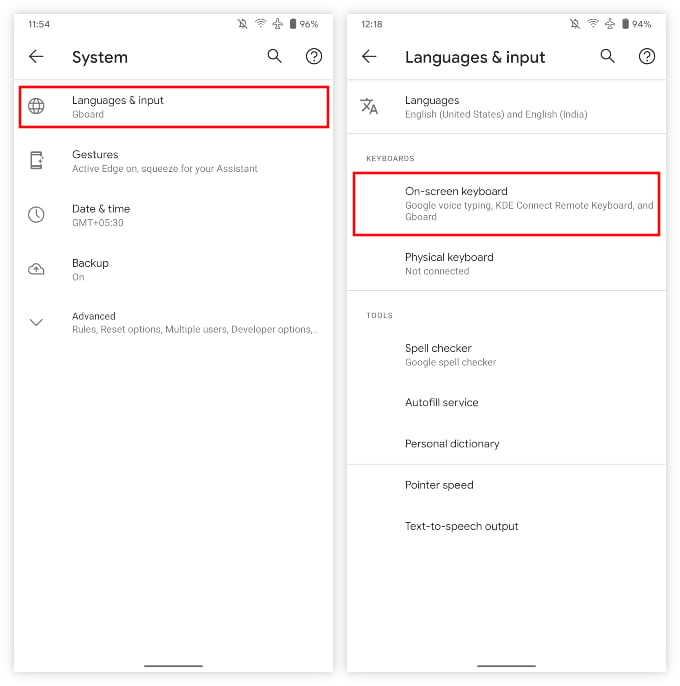 Go to Settings > System > Language & input.
Select On–screen keyboards and then Manage keyboards.
From the list on the next page, toggle Gboard on.
Now open any app that you can type in and select the text input field.
If you notice another keyboard instead of Gboard, tap on the input method button in the bottom right.
Select Gboard from the list of keyboards.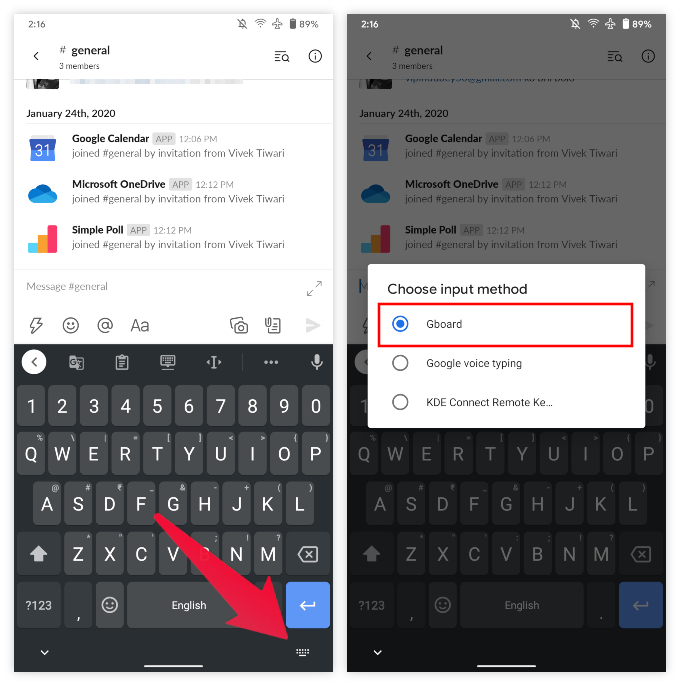 Now, you have the Gboard as the default keyboard for your Android phone.
Create New Emoji With Gboard Emoji Kitchen
Once you have Gboard set up as the default keyboard, you can start using the Emoji kitchen to create new emoji.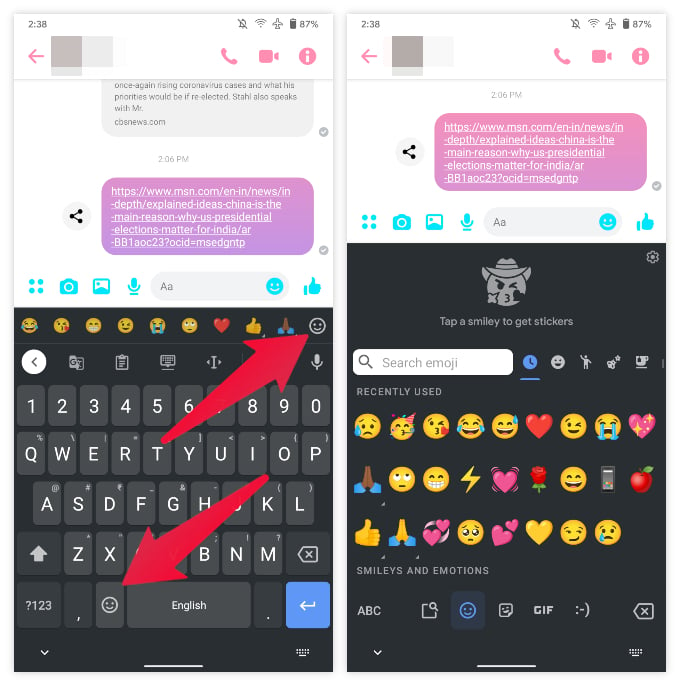 Open any app that you can type in and select the text input field.
Once Gboard pops up, tap on the emoji button.
Select an emoji from the Gboard.
You should see some Emoji sticker suggestions at the top.
If you do, go ahead and select another emoji.
You should now see several emoji suggestions based on both the emoji.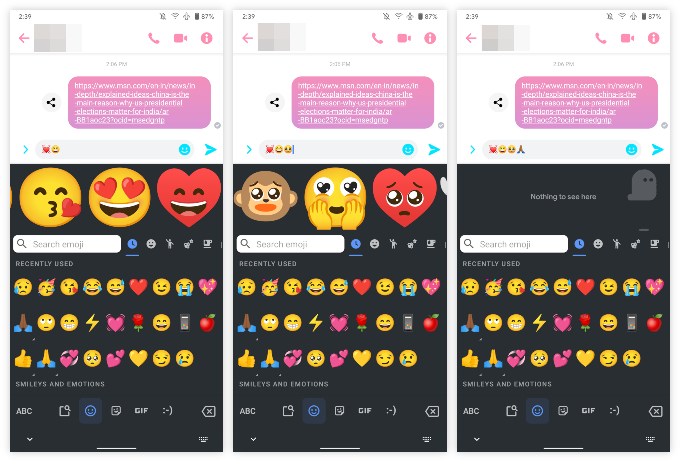 You can similarly go ahead and select more emoji to see what Gboard comes up with. Although not every emoji will throw suggestions right now. So you will have to try and see which ones do.
Gboard's Emoji kitchen doesn't bring any new emoji by itself. However, allowing users to play around like this, and put several emoji into the pot, and creating new combinations does help create several new emojis. You can thus create new emoji with Emoji Kitchen on Gboard.