Android 12 brought a whole new design language to Android. The Pixel 6 Pro brought a similar change on the hardware side of things. This year's Pixel 7 Pro ships with Android 13. Much like Android 13, it isn't a huge change from its predecessor, but a more polished (literally) version of the goodness that came before.
But is it still worth buying? Let's find out together in this Pixel 7 Pro review, 6 months in.
Pixel 7 Pro: Design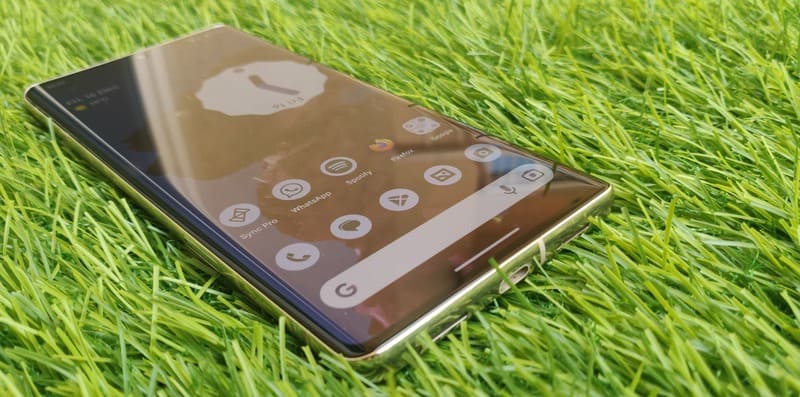 The Pixel 7 lineup builds upon the design introduced with the Pixel 6 and Pixel 6 Pro. In many ways, it actually improved upon it. Google's Pixel phones have always had a dual-tone design on the back.
Even if the colors are the same, the materials are different. At first glance, the Pixel 7 and Pixel 7 Pro have broken that tradition. If you think about it, the Pixel 6 and 6 Pro actually broke the tradition. The Pixel 7 and 7 Pro are merely correcting that "mistake."
On the Pixel 6 and 6 Pro, the portion above the camera visor and below it were in two different colors, while the visor itself was black. If your math is as good as mine, that counts as three colors.
Whereas on the Pixel 7 and 7 Pro, you get the same color above and below the camera visor, but the visor itself is now that second color instead of just black. The body is polished aluminum and looks more premium than last year's Pixel 6 lineup. In classic Google fashion, the ubiquitous 'G' logo sits subtly at the center of the back.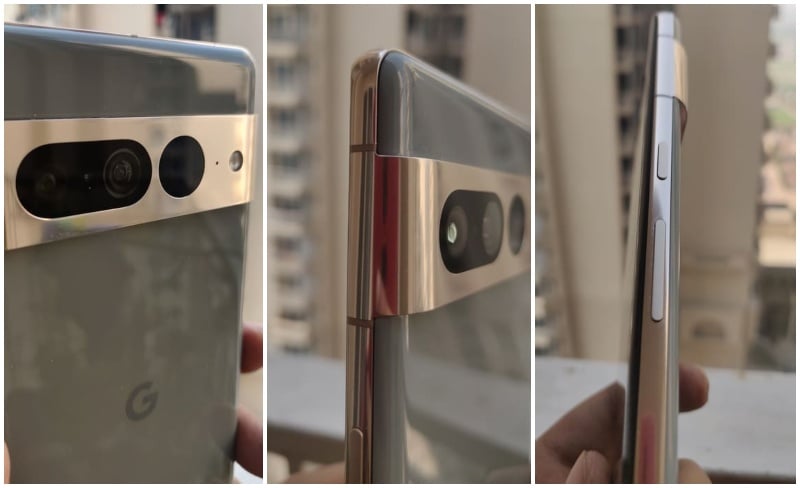 Some people may not like the bold and flashy design. To my eyes, this phone looks like a fashion statement. Especially the Hazel variant, which I personally bought, looks like a piece of high-tech jewelry.
Google Pixel Buds Pro Review 6 Months Later: Should You Still Buy?
Pixel 7 Pro: Specification
Before we go further, let's look at the specification table of the Pixel 7 Pro.
Display
6.30″ AMOLED, 90Hz, HDR10+
1080x2400px resolution
20:9 aspect ratio, 416ppi
Always-on display.
Chipset
Google Tensor G2 (5 nm)
Memory
128GB 8GB RAM
256GB 8GB RAM
Rear Camera Image
Wide (main): 50 MP, f/1.9, 25mm
Ultra Wide Angle: 12 MP, f/2.2, 114˚
Front Camera Image
10.8 MP, f/2.2, 21mm (Ultrawide)
Rear Camera Video
4K@30/60fps
1080p@30/60/120/240fps
Front Camera Video
4K@30/60fps
1080p@30/60fps
SIMs
Dual SIM (Single Nano SIM and eSIM)
Audio
Stereo Speakers
3 microphones Noise suppression
Android OS
Android 13
Battery
4355mAh
Fast charging 20W
Connectivity
5G
Wi-Fi 6E
Bluetooth 5.2, NFC
Body
Glass front (Gorilla Glass Victus)
Glass back (Gorilla Glass Victus)
Aluminum Frame
IP68 dust/water resistant
155.6×73.2×8.7mm, 197g
Additional Features
Fingerprint Reader
NFC
Stereo Speakers
Reverse Wireless Charging
Pixel 7 Pro has an impressive specs compared to other models. There are considerable improvements in the camera, battery, and chipset.
Pixel 7 Pro: Build Quality
| | |
| --- | --- |
| Front Glass | Glass front (Gorilla Glass Victus) |
| Rear Glass | Glass back (Gorilla Glass Victus) |
| Body | Aluminum Frame |
| Water Proof | IP68 dust/water resistant |
| Size & Weight | 155.6×73.2×8.7mm, 197g |
Since the camera visor is made with the same material as the frame, it's built onto the frame rather than being a separate addition. Therefore, it flows into the frame without interruption and looks much cleaner than the previous model.
This time around, the power button does not stand out like in previous years. There's no accent to it, but both the Power button and Volume rockers have a matte finish to them. The rest of the frame is polished and shiny, just like the camera visor.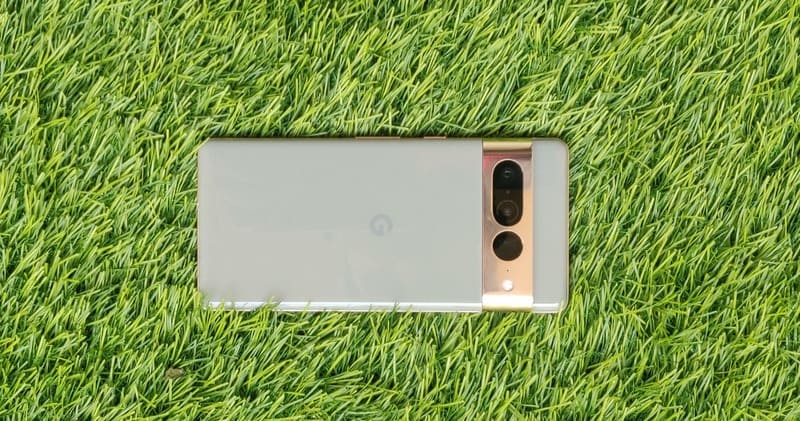 Polished metal is much easier to scratch, though, than glass. So, if you're hoping to rock that awesome design without a case, be ready for a lot of scratches. If you think you can keep it safe because you are very careful, you can't. At least it looks good for a while. The glass back also attracts fingerprints, but that will also depend on your color choices. The Obsidian or black variant is sure enough to be a fingerprint magnet.
On the Hazel, shown above, or the Snow variants, fingerprints will be more difficult to spot, but you will notice them over time. You can clean the back with a microfiber cloth daily or slap a case on it. Because while the Corning Gorilla Glass Victus is durable, it is still glass. The phone does feel solid in hand and feels as premium as it is.
Pixel 7 Pro: Display
| | |
| --- | --- |
| Display Size | 6.30″ AMOLED, 90Hz, HDR10+ |
| Resolution | 1080x2400px resolution |
| Aspect Ratio | 20:9 aspect ratio, 416ppi |
| Always-on Display. | Yes |
When you turn the device around, you're greeted with a beautiful 1440p (3120 x 1440-pixel resolution) LTPO OLED display that refreshes between 10Hz to 120Hz. With 1500 nits of peak brightness, the Pixel 7 Pro gives us no room to complain in any light.
There's a single camera hole cutout in the center of the nearly bezel-less display. The bottom bezel is a tad bit thicker than the rest, which is very common in the Android part of the world, except for the Nothing Phone 1.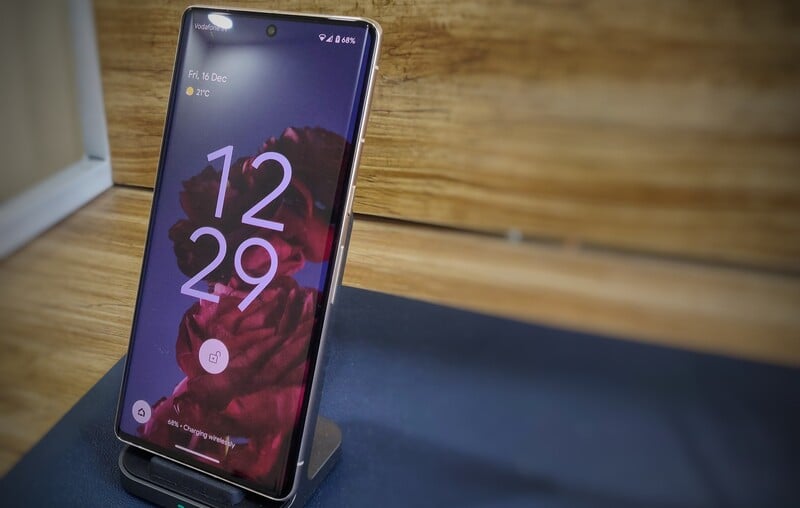 There's a slight curve to the edges as well, just enough for it to be noticeable. I wish I could say it was not curved enough to cause issues. For the most part, it is, but unfortunately, you will face some odd ghost touches here and there. That rarely happens, but it is annoying nonetheless when it does happen. It's not a dealbreaker.
You will find a noticeable optical in-display fingerprint reader near the bottom of the screen. It works consistently, and you should not face any issues with it. You may have heard it is not the fastest, and it still isn't, and many people like to point it out.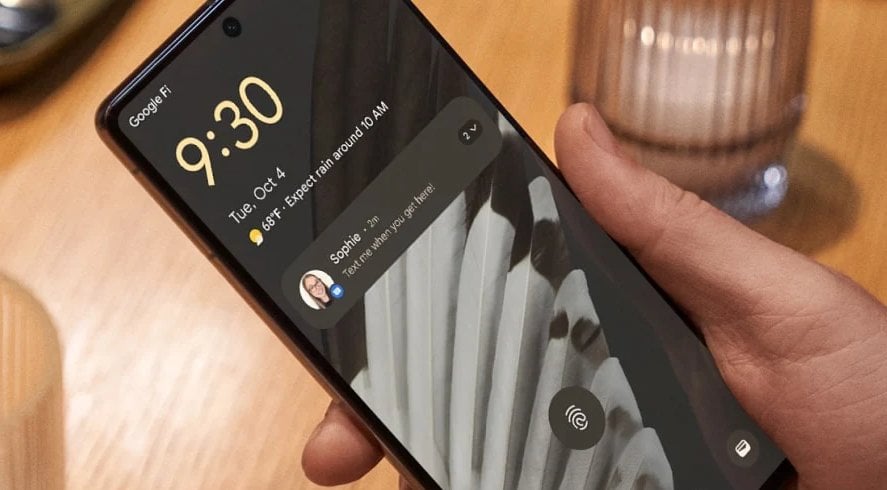 But to be fair, this difference of milliseconds is only an issue if you're very nitpicky about it. You won't notice or feel that it causes any hindrance in your day-to-day usage. If you happen to be Barry Allen, there's also a fast face unlock feature, which isn't safe enough for anything else.
Google Pixel vs. iPhone: iPhone 14 Pro or Pixel 7 Pro, time to switch?
Pixel 7 Pro: Performance
Chipset
Google Tensor G2 (5 nm)
Memory
128GB 8GB RAM
256GB 8GB RAM
Android OS
Android 13
Additional Features
Fingerprint Reader
NFC
Stereo Speakers
Reverse Wireless Charging
Pixel 7 Pro features the 2nd generation of Google's Tensor chip, called the Tensor G2. As usual, it's more powerful than the previous one. The original Tensor chip left a lot to be desired when it came to raw horsepower. While it doesn't make much difference in day-to-day tasks, you do notice it while gaming, video editing, etc.
Tensor G2 is more comparable in performance to current flagship chipsets. It still isn't the most powerful chip in the market, however. Google says its goal is powerful AI, not raw horsepower. But the new Tensor chip does pack enough power for anything you throw at it. It does get a bit warm sometimes, even under a regular workload, which isn't great.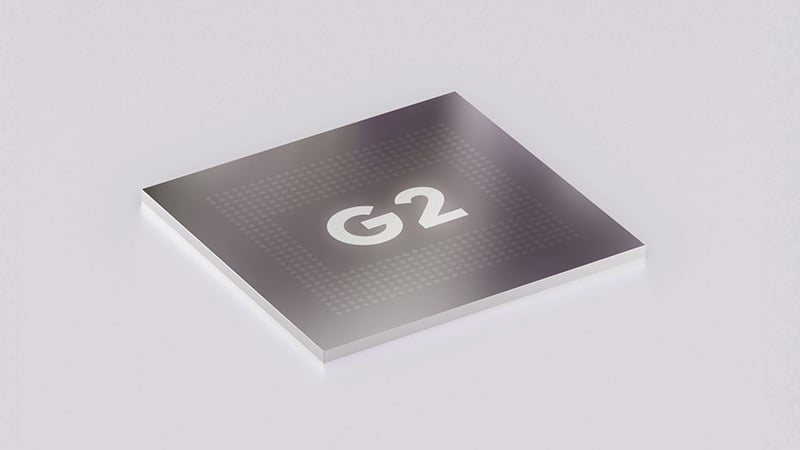 Paired with a 120Hz display and Google's software, you would be hard-pressed to find any lag or performance drops. The Pixel 7 Pro is as smooth as it gets without feeling slow. The best words to describe it would probably be fluid and snappy. The 8 GB of LPDDR5 RAM and 128 GB of UFS 3.1 storage also help. You can also get up to 12 GB of RAM and 512 GB of storage.
All that also makes the phone great at multitasking. Switching between apps is a breeze, and apps stay in memory a lot longer than some other Android flagships can manage. You can run almost any game with the best graphics possible and never face a hiccup.
The phone does get hot after a while, but it doesn't really cause any performance drops. If you love playing Diablo Immortal, you may want to keep the image sharpening off, though, unless you also love stuttering.
Pixel 7 Pro: Sound Output
| | |
| --- | --- |
| Speakers | Stereo Speakers |
| Microphones | 3 microphones Noise suppression |
Two bottom-firing speakers on the Pixel 7 Pro act as stereo speakers in tandem with the earpiece. The earpiece gets loud but obviously cannot match the loudness of the speakers at the bottom.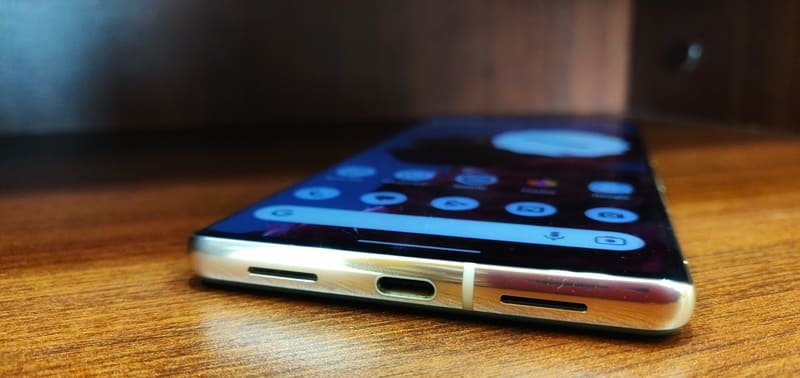 The result is a less-than-ideal stereo sound, which doesn't sound bad. The sound quality from the speakers is pretty great, and it has a good amount of bass, considering the size.
You will feel the vibrations through the phone's body at loud volumes, but it's not too bad. There is a tiny bit of distortion at the max volume, but if you're not listening for it, you might not even notice it.
10 Best Google Pixel 7 and Pixel 7 Pro Accessories
Pixel 7 Pro: Camera & Images
Rear Camera Image
Wide (main): 50 MP, f/1.9, 25mm
Ultra Wide Angle: 12 MP, f/2.2, 114˚
Front Camera Image
10.8 MP, f/2.2, 21mm (Ultrawide)
Cameras that's what Pixel has always been great at. Without going into detail about those gorgeous cameras, one cannot do a Pixel 7 Pro Review. Pixel phones have been decent smartphones with the best cameras. Although, competition has caught up and, in many areas, even exceeds.
And that's probably why Google had to up its hardware game. The Pixel 7 Pro has a similar camera setup as last year's Pixel 6 Pro. It includes a 50 MP main camera with an f/1.85 aperture, OIS, and Laser Autofocus. This is the camera you would use most of the time when you're not taking ultra-wide, zoom, or macro shots.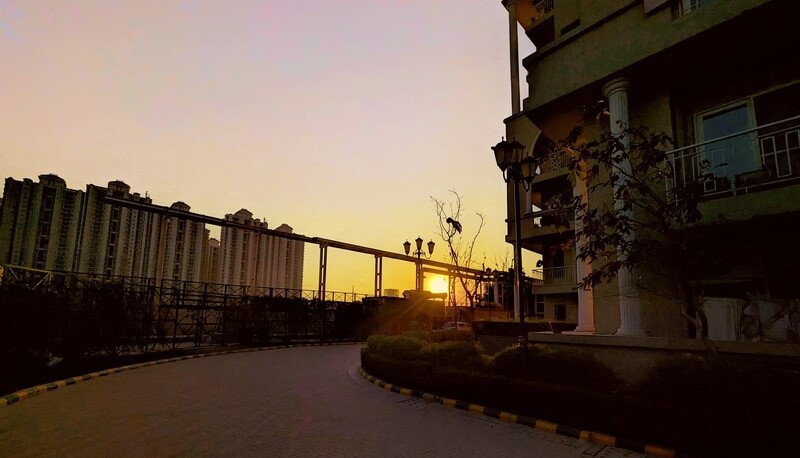 Pictures from the primary camera in daylight turn out vibrant and vivid, with no over-saturation despite the richness of colors. The most you may have to do is tell the camera what to focus on with a tap on the screen. It does everything else on its own. Shadows look great; highlights retain details, it chooses just the right amount of exposure, and the dynamic range on this camera gives you nothing to complain about.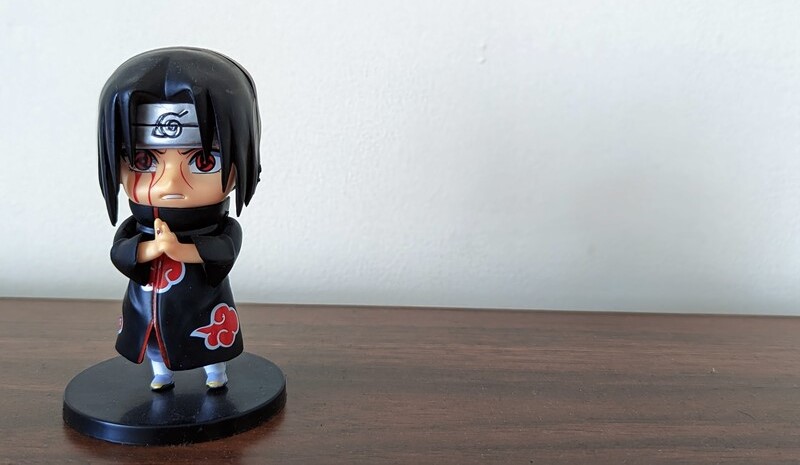 Under indoor lighting conditions, there is a slight but noticeable drop in detail. When you get into low-light situations, the story is similar. The results are not as impressive 7-years later as in 2016 with the original Pixel. But that's mostly due to the competition catching up to Google. Honestly, there isn't much difference compared to the Pixel 3a from 3 years ago.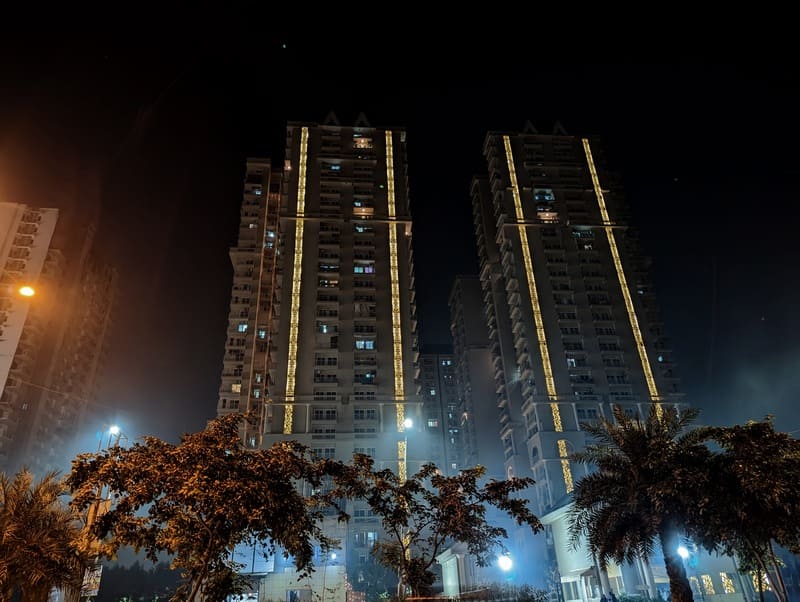 Of course, the higher megapixel count and better processing mean you capture a little more detail compared to the mid-range Pixel from 3 years ago. The Pixel 7 Pro is still the best at illuminating low-light shots, though, compared to the competition.
It gives you more consistent results. However, there is room for improvement regarding the highlights and the occasional lens flare. The pictures are still some of the best you can take on a smartphone. As is typical and understandable with night modes on all phones, Night Sight on the Pixel will leave you with a blurry mess with moving objects.
How to Use Google Call Screening on Pixel Phones to Avoid Spam Calls or Robocalls
Pixel 7 Pro: Telephoto and Ultra Wide Lens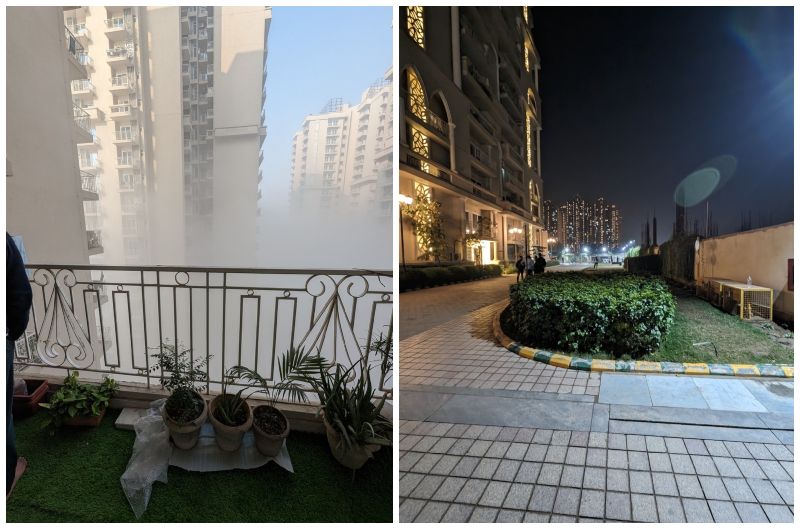 The main star of this show is the 48 MP telephoto lens with an f/3.5 aperture, OIS, 5x optical zoom, and 30x Super Res Zoom. Up to 5X, you can expect nearly the same results as from the primary shooter.
However, there is a little more noise in the images under low-light conditions. Even though it supports up to 30X zoom, the results are abysmal regardless of lighting. 10X yields better results; however, not as good as 10X on a Galaxy S22 Ultra. At least it's better than the iPhone 14 Pro.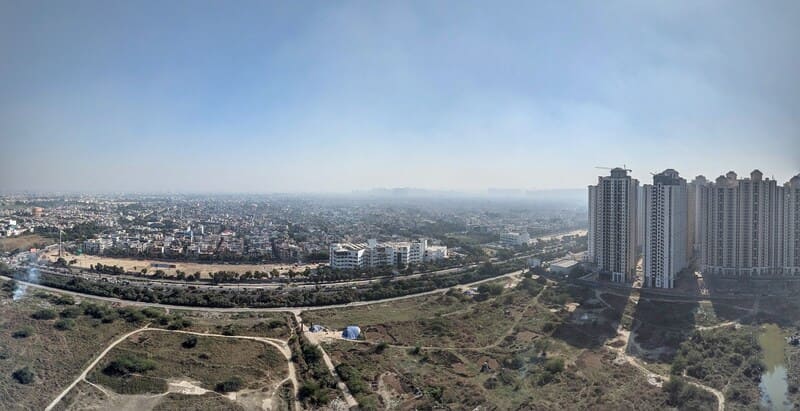 The 12 MP ultra-wide shooter with an f/2.2 aperture has a 126-degree field of view. In layman's terms, it's pretty wide. This is a two-in-one camera because it acts as the macro camera when you get too close to a subject. The pictures it takes are consistent with the primary lens, including the noise level.
There literally are some rough edges in pictures clicked that Google needs to smooth out. The ultra-wide camera isn't very good at night sight and does not bring in as much light, ironically, as the main camera.
Pixel 7 Pro: Front Camera
A new and updated 10.8 MP selfie camera is on the front with an f/2.2 aperture. The camera takes better photos than last year's but falls short compared to the competition. Indoor and low-light shots are lacking in detail. Meanwhile, skin tones don't look quite as natural as they can.
The portrait mode has come a long way with decent edge detection and subject separation. Overall, it's a decent selfie camera, but not up there with the likes of Galaxy S22 Ultra and iPhone 14 Pro. This is where I should remind you of the huge price gap between those two and the Pixel 7 Pro.
Pixel 7 Pro: Video Recording
Rear Camera Video
4K@30/60fps
1080p@30/60/120/240fps
Front Camera Video
4K@30/60fps
1080p@30/60fps
The Pixel 7 Pro supports 4K video recording at 60 fps, no matter which rear camera you're using. So, you can easily switch between macro, ultra-wide, primary, and even the telephoto lens while recording 4K video. The switching, however, isn't quite as smooth and natural. In daylight conditions, there's a ton of detail and none of the noise while recording in 4K.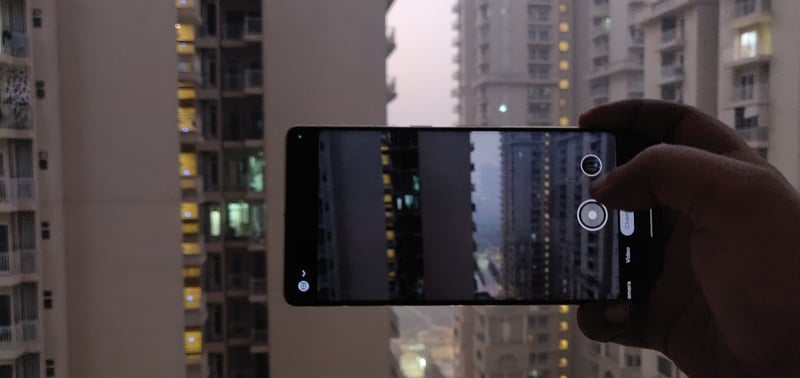 If you like a bit more vibrancy, you can even go down to 30 fps and record in a 10-bit HDR. But it does blow out the highlights by overexposing the shot. Even the front camera is capable of 4K and 1080p video at 60fps. It does pick up a noticeable amount of light in indoor lighting conditions.
Pixel now also supports a new feature called Cinematic Blur. It is portrait mode, but for video because all it does is add background blur. The one impressive thing about it is that the Pixel 7 Pro locks onto the subject even if it is moving. The blurring, however, is an abomination and should never be used for the sake of humanity. The stabilization is very good, though, nearly as good as the iPhone 14 Pro.
Pixel 7 Pro: Battery Life
Battery Type
Li-ion
Battery Capacity
4355mAh
Battery Charging
20W wired
20W Fast charging
Reverse wireless
That's a great point; shoot and forget the camera is no good when your phone is dead. Luckily, the Pixel 7 Pro packs a battery with a 5000mAh capacity. It easily lasts a full working day and should not offer much room to complain.
That's necessary, too, because if you manage to burn it out before the end of the day, you're not going to love the 23W charging speed. It also supports 20W wireless charging.

The battery life is good, but nothing to write home about. I've been using it at 120Hz at the full 1440p resolution. If you feel like you need it to last even longer, you can take that down to 1080p at 60Hz. There are other battery-saving features on the phone, such as an Adaptive Battery, the LTPO display panel, and a battery-saving mode.
Pixel 7 Pro: Pros and Cons
PROS
Cheaper than other flagships
Bold, Premium, and Unique design
Tight Google integration
Best camera system for still photography
Bright, colorful, curved LTP display
Pixel exclusive features
Gets Android updates before other phones
CONS
The selfie camera falls short of the flagship competition.
Camera visor easy to scratch
Only three years of Android version updates
Slow 23W charging
KEY FEATURES: Tensor G2 | RAM: 8GB/12GB | Storage: 128GB/256GB/512GB | 5x Optical Zoom | Photo Unblur | Magic Eraser | Cinematic Mode | Cinematic Pan | Motion Photography | Astrophotography | 3 Years of Android updates
Pixel 7 Pro: Where to Buy
You can currently find the Pixel 7 Pro on sale for a $150-$200 discount, which is a huge discount from its launch price. At this price, you're getting Google's flagship Tensor G2 and their flagship camera, along with all the Pixel-exclusive goodies baked into the software. Any other top-of-the-line flagships, be it from Apple or Samsung, will cost you north of $1000.
You can buy the Pixel 7 pro direct from Google Store or from Amazon from the link listed below.
Today's Deal: $124.00 Off
Today's Deal: $59.01 Off
Pixel 7 Pro: Our Take
With a price tag of $899, which is currently down to $750, the Pixel 7 Pro is a great deal to consider. Last year, the great deal was the smaller Pixel 6. However, the Pixel 7 Pro adds enough value to justify the price hike over the regular Pixel 7.
The pricing lands the Pixel 7 Pro is a very sweet spot. Comparable phones cost north of $1000. So, its real competition is not the Galaxy S22 Ultra or the iPhone 14 Pro, but the Galaxy S22 Plus and the iPhone 14 Plus. And the Pixel 7 Pro passes that test with flying colors. The slow 23W charging can be a real pain, though, if you need a quick charge.