Google Pixel vs. iPhone was a pitch that Google made itself. The company launched the original Pixel as a direct competitor to iPhones. While the Pixel sales don't hold a candle to the mighty iPhone, the Pixel series has practically stacked up against the iPhones. This year, it's the iPhone 14 Pro vs. Pixel 7 Pro.
A smartphone with the "Pro" label slapped on it raises expectations. Sadly, companies haven't always met those expectations. But the iPhone 14 Pro and the Pixel 7 Pro most certainly earn their Pro label. However, the Pixel 7 Pro is a bit behind in price, which gives it an advantage. Let's share our thoughts on the iPhone 14 vs. Google Pixel 7 with the Pro models released recently.
Specifications: Google Pixel 7 Pro vs. iPhone 14 Pro
As we go through this Google Pixel 7 Pro vs. iPhone 14 Pro comparison, that significant price gap would be something to always keep in mind. Google brings its own powerful chip, Tensor G2, to compete with A16 Bionic, and both offer the best performance top their phone models.
Category
Google Pixel 7 Pro
Apple iPhone 14 Pro
Display
6.7"
1,440 x 3,120
LTPO AMOLED
120Hz refresh rate
6.1"
2556 x 1179
LTPO OLED
120Hz refresh rate
Weight
212g
206g
Processor
Google Tensor G2
Apple A16 Bionic
RAM/Storage
12GB RAM
Up to 512GB Storage
6GB RAM
Up to 1TB Storage
Battery
5,000mAh
30W charging
3,200 mAh
30W charging
Rear Camera
50MP f/1.85 wide,
12MP f/1.25 ultra-wide,
48MP f/3.5 telephoto,
48MP f/1.8 wide,
12MP f/2.2 ultra-wide,
12MP f/2.8 telephoto,
TOF 3D LiDAR scanner
Front Camera
10.8MP f/2.2
12MP f/1.9
Connectivity
5G
eSIM
5G
eSIM
Durability
IP68
IP68
Colors
Obsidian,
Snow,
Hazel
Space Black,
Silver, Gold,
Deep Purple
Price
Starting at $899
Starting at $999
Pixel 7 has double the RAM size compared to iPhone 14, but both bring almost the same performance level with this hardware. The Ram and the battery are almost double in the Google Pixel 7 Pro model compared to the iPhone 14 Pro. Another tip for new iPhone buyers. There is no physical SIM tray on iPhone US versions, which may be a bad choice for frequent travelers.
However, you can't make a decision purely based on the specification table where. However, there are a few things that need more attention, and we are going to explain those below.
Performance: A16 Bionic vs. Tensor G2
| Category | Google Pixel 7 Pro | Apple iPhone 14 Pro |
| --- | --- | --- |
| Processor | Google Tensor G2 | Apple A16 Bionic |
For years now, Apple's chipsets have outperformed everything on the market by a big margin, everywhere from desktops to tablets and smartphones. When Google finally entered the chip-making scene last year, expectations were high because Apple had set the bar.
For its first attempt, however, the first generation of Google's Tensor chipset failed to impress. They couldn't even match the performance of other existing SoCs in the Android space, let alone compete in the same race as Apple.

This year, the 2nd generation of the Tensor chip, called the G2, improved on the performance front. However, the gap between Apple and Google is rather extensive. The A16 Bionic will win in every benchmark without a doubt and in many practical use cases, such as games.
However, one would be hard-pressed in day-to-day tasks to notice a difference. Flagship smartphone SoCs today are at a point where you can only notice the differences in benchmarks or heavy use, such as video editing, games, etc.
Hardware: 14 Pro is More "PRO" than 7 Pro
Category
Google Pixel 7 Pro
Apple iPhone 14 Pro
RAM/Storage
12GB RAM
Up to 512GB Storage
6GB RAM
Up to 1TB Storage
Battery
5,000mAh
30W charging
3,200 mAh
30W charging
Google Pixel vs. iPhone is a natural matchup because neither of these phones has been about the hardware. Where other Android manufacturers advertise the hardware specs, Apple chooses to advertise the experience. Google has pitched the Pixel lineup similarly since the original.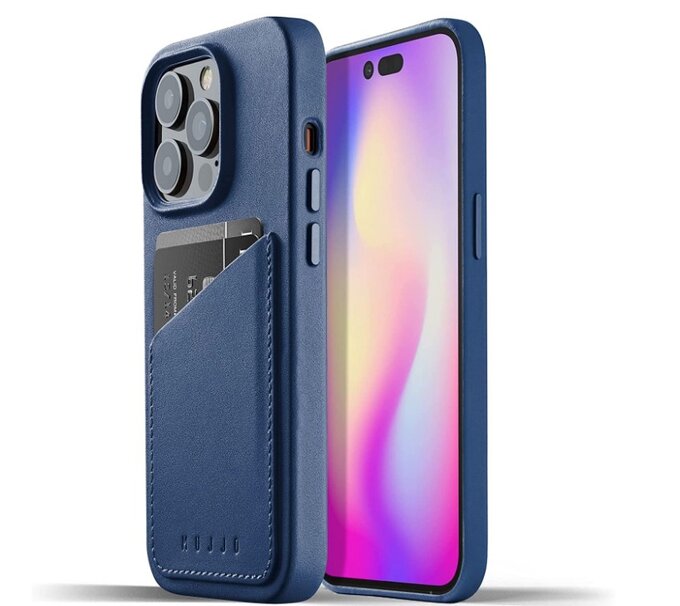 These are both smartphones, however, and specs do matter. Especially when you're comparing two devices. The iPhone 14 Pro comes with 6 GB of RAM and storage options, including 128 GB, 256 GB, 512 GB, and 1 TB. Pixel 7 Pro ships with 12 GB of RAM and the same storage options as the iPhone 14 Pro, except the 1 TB variant.
While the 12 gigs of RAM sound superior on paper, in practical usage, iOS performs the same, if not better, on 6 gigs of RAM compared to Android on 12 GB. That's not to say Android is bad; it's just not designed for less RAM. While iOS supports only a limited set of hardware, Android has code built-in to support a wide range of hardware. Therefore, it's by design that Android uses more RAM.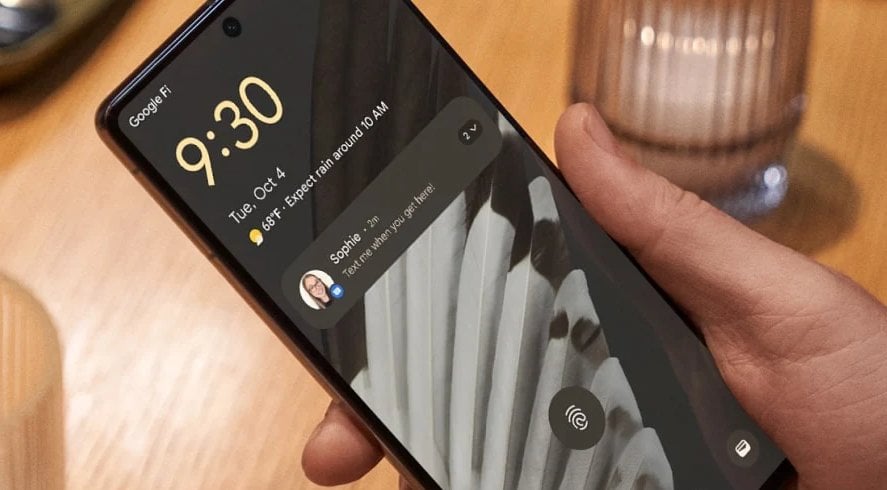 The case is similar to the 5000 mAh battery in the Pixel 7 Pro compared to the 3200mAh battery in the iPhone 14 Pro. Pixel phones have always been pretty average regarding battery life if they're not bad. On the other hand, iPhones had improved significantly from the days when iPhone's battery life was meme fodder.
While the Pixel 7 Pro delivers a more extended battery than any Pixel before, the iPhone 14 Pro should still edge it out. Battery life does depend on how you use the phone, though. So, essentially, the hardware comparison boils down to the storage options where the iPhone 14 Pro takes a step further than the Pixel 7 Pro.
The Camera King: iPhone 14 Pro vs. Pixel 7 Pro
Category
Google Pixel 7 Pro
Apple iPhone 14 Pro
Rear Camera
50MP f/1.85 wide,
12MP f/1.25 ultra-wide,
48MP f/3.5 telephoto,
48MP f/1.8 wide,
12MP f/2.2 ultra-wide,
12MP f/2.8 telephoto,
TOF 3D LiDAR scanner
Front Camera
10.8MP f/2.2
12MP f/1.9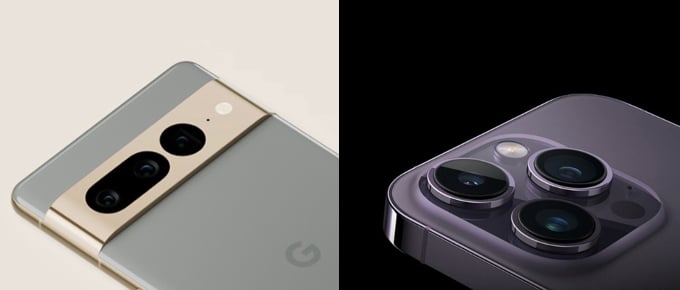 While iPhones and Pixels may not have always been about the hardware, they've certainly been about those cameras, especially the Pixel. Google's phones have always made up for the lack of hardware excellence with unbeatable cameras. The gap has closed a lot since Google's HDR+ innovations. Today, not just the iPhone but other Android flagships sometimes take better photos than the Pixel.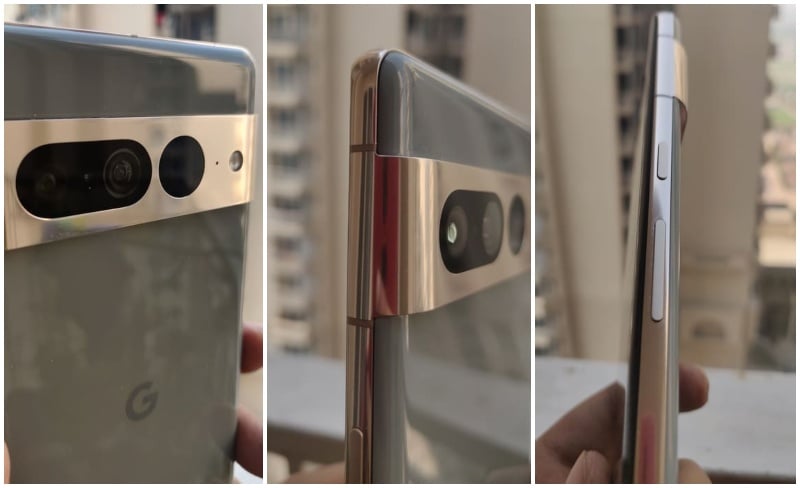 You may prefer one over the other because these cameras are so close that the preferred image is subjective in most cases. Pixel photos certainly have a distinctness in how the phone processes images. The boosted and yet not unnatural contrast and saturation of the Pixel are something most people might prefer.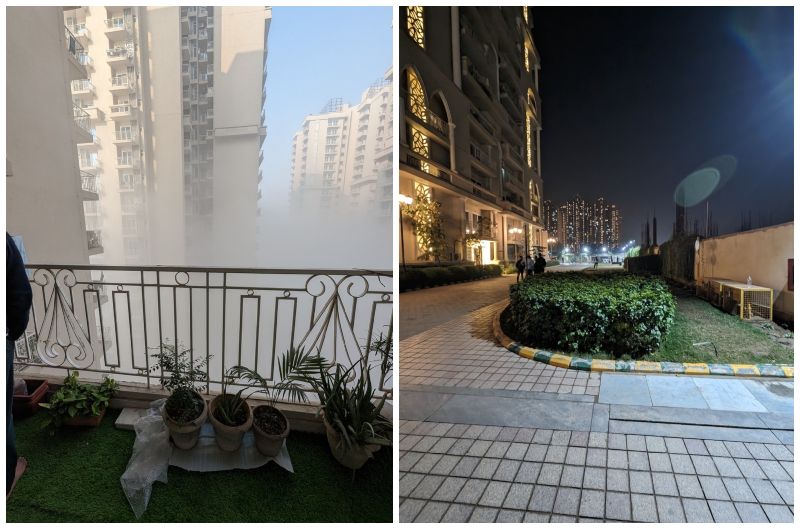 There are some technical differences due to the difference in the camera hardware that you might want to know before you decide to buy either. The Pixel 7 Pro has a 50 MP primary sensor, compared to the 48 MP sensor on the iPhone.
The 48 MP telephoto lens on the Pixel 7 Pro is much superior to the 12 MP iPhone 14 Pro. This results in a more and better optical zoom, further enhanced by the Pixel's software prowess in a feature called Super Res Zoom. This allows the Pixel 7 Pro to zoom up to 10 times without any noticeable degradation in photo quality.
On the video side of things, the iPhone has always been the king and holds the crown this year as well. On paper, both the Pixel 7 Pro and the iPhone 14 Pro can shoot 4K 60fps, 1080p 240fps video, and 10-bit HDR. Pixel 7 Pro even adds a cinematic blur feature, as the cinematic mode iPhones have had. However, the Pixel 7 Pro results fall just a bit short of the video goodness that the iPhone 14 Pro offers.
iPhone 14 Pro vs. Pixel 7 Pro: Which One Should You Buy
Apple rarely fails to deliver a top-notch experience with their iPhones, no matter the price range. Year after year, the new iPhone might not be the best smartphone of that year, but it's among the best. On the other hand, Google Pixel phones have been anything but consistent apart from their camera superiority.
The Pixel 7 Pro is the best Pixel phone ever made by Google, and it manages to avoid any major issues. For just under a thousand bucks, the Pixel 7 Pro gives you one of the best, if not the best, smartphone cameras for photography.
Today's Deal: $59.01 Off
That's alongside the other "Pro" features you expect, such as a huge amount of RAM and storage, unique, eye-catching design, and the uniqueness of the Google brand. Because let's face it, Google Pixel phones are a rare sight no matter where you live.
Today's Deal: $67.08 Off
For the extra $100 you're shelling out for the iPhone 14 Pro, you don't get a lot other than a slightly better video recording. But you get the Apple logo, a status symbol in many places. Even if you don't care about that, you're probably better off paying the extra cash if you own other Apple devices such as an iPad, MacBook, Apple Watch, etc. Of course, your preferred OS choice will also play a huge role in the decision.
If you don't have any Apple devices, don't plan on getting any, and don't have a preference between iOS and Android, the Pixel 7 Pro is a better standalone choice by a decent margin. That is a lot of ifs though.