Apple is known to be late to the game, but they're also known to redefine the game when they do arrive. That's exactly what Apple did when they included a notch on the iPhone X. And they've done it better now that the iPhone 14 Pro has a camera cut out. But Android is also known to be very adaptive. You can already have iPhone's dynamic island on Android.
Yes, Apple has named the cut-out, and they call it the Dynamic Island. It's kind of an always on notification area that hides the display cut-out for the camera and sensors. Apple has many guidelines on which notifications to show and what information to show. The company has also asked developers to not use dynamic island as a substitute for multitasking. It's only meant to display information about an ongoing activity.
Get Dynamic Island on Android
If you love the look of it, though, you can replicate most if not all of dynamic island's features on your Android. There are many apps you can use, because of course, it isn't a feature built-into Android. For this example, we will use an app called Dynamic Spot.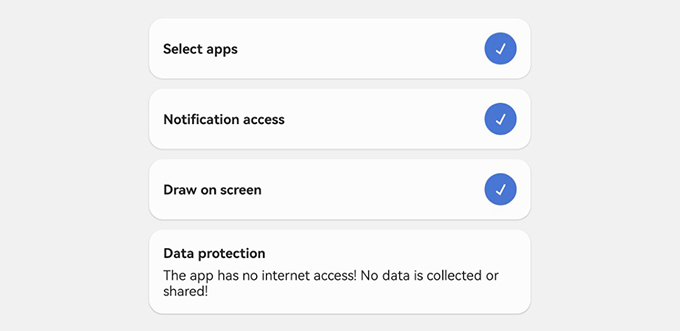 Install Dynamic Spot from Play Store.
Open the app and follow the initial setup with necessary permissions.
The app will redirect you to the required pages within the app or in the Android settings.
This will take you into the app settings.
The app is already set up and working. You can see that whenever you have an ongoing background activity, such a download in progress or media being played.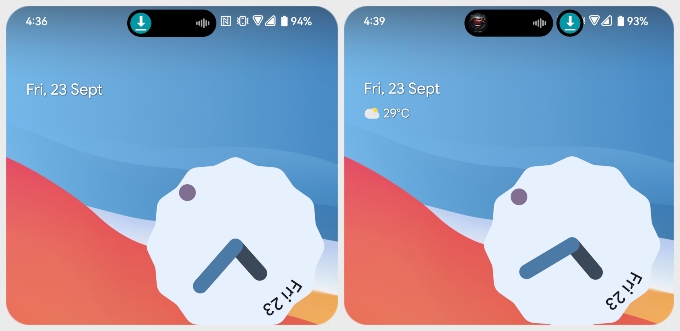 Tapping on the dynamic island, or spot, takes you right into the app whose activity is on display. Long pressing it reveals more info and possible quick controls. A long press to go to the app, and a tap to expand the dynamic island on android would be more intuitive. But, this is exactly how Apple has done it, so, we can't blame the app for doing what it says.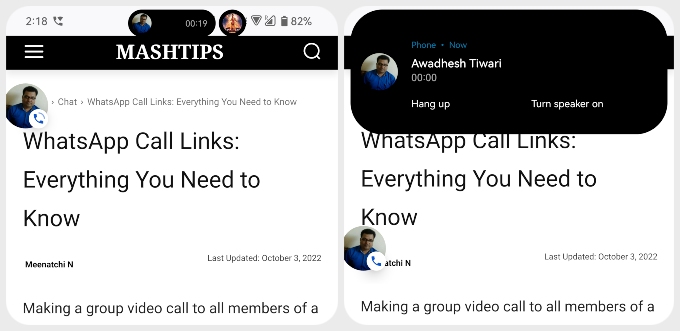 Customize Dynamic Island for Android
Android devices have a diverse notch situation, however. While most devices today only have a small hole in the center or corner, some older devices also have a longer dual camera cut out. That's why the app lets you cutomize the position and size of the dynamic island.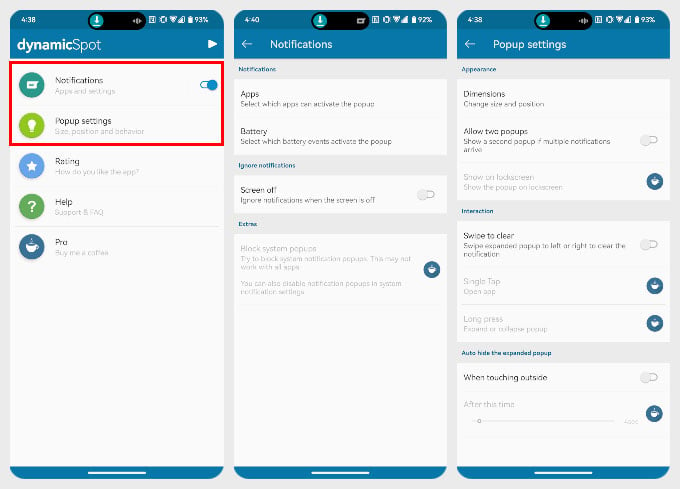 When you open dynamic spot, tap on Popup settings. Here, you can change the size and position of dynamic island on Android, under Dimensions. You may also want to enable Allow two popups so that it behaves more like the iPhone's dynamic island. To customize which battery events are displayed, and which apps, you can tap on Notifications on the main screen.
There are more apps that you can try if you want dynamic island on Android, with more or less features but essentially similar results.
Dynamic Island is a simple app which arguable has a better design than dynamic Spot. This app follows a more iOS style approach with the toggle buttons, sliders, and menus. Although, it's not as easy to set up because it doesn't guide you through it.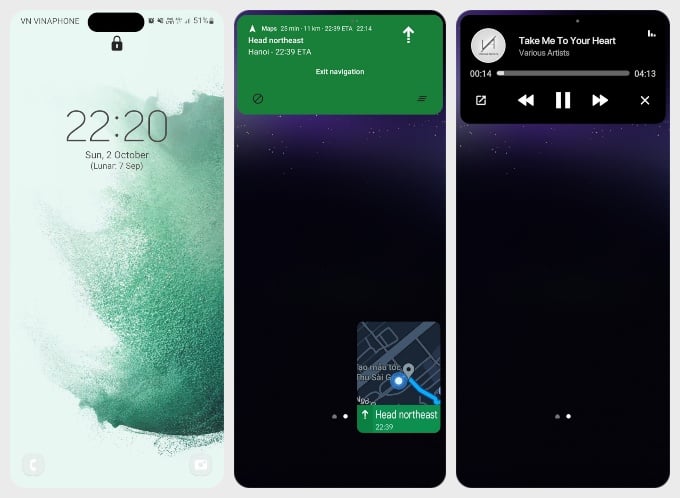 This Android Dynamic Island has similar features that allow you to resize the dynamic island pill. You get sliders to change the width and height of the pill. But you'll have to drag the pill around to change the location. The app does not make it very obvious.
Download: Dynamic Island by GriceMobile
Dynamic Island by RoshaniApps
Once again, the name of the app is Dynamic Island, but this one is from RoshaniApps. The difference in features is minor, but an important one. It can do almost everything you expect out of your Dynamic Island, but when it comes to positioning, you don't get much manual control.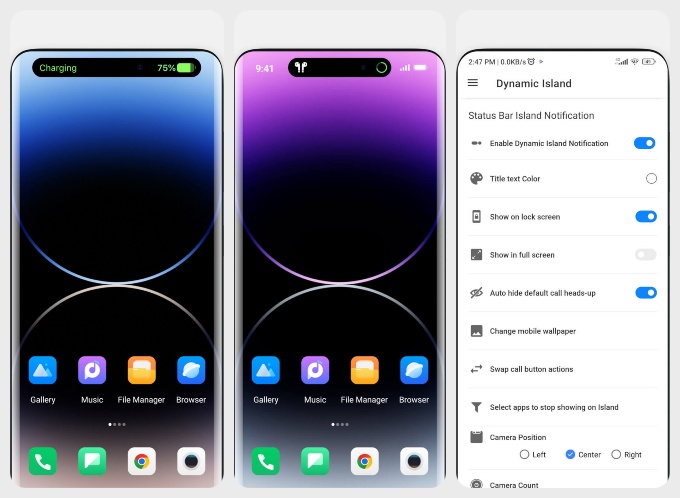 Unlike other apps mentioned here, this one only allows you to choose from Left, Center or Right. Your particular device's camera punch hole on the left or right might not be the exact distance from the edge that was programmed into the app. Other than that, you actually get more features here, such as the ability to change title text color, among others.
iLand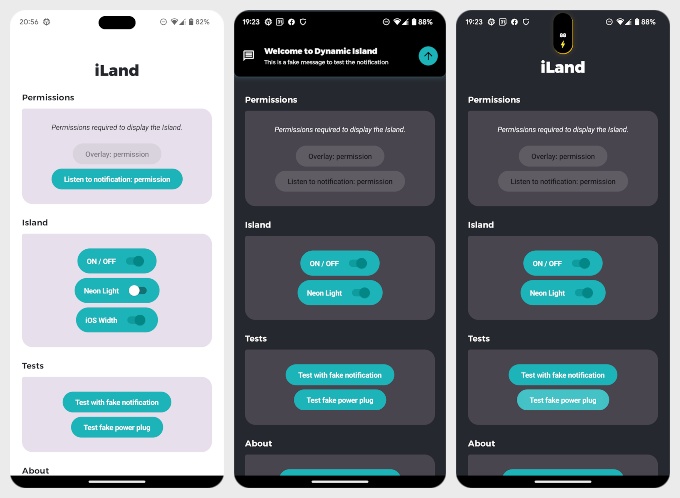 Apple may have missed, or decided against the obvious name, but Team Mercan doesn't mind it. iLand is a much simpler app and presents all options right on the main screen. It makes sense because dynamic island does not require some nested settings, being such a simple feature. You can manipulate the width and height of the pill. The app also provides easy sliders to move the pill horizontally or vertically, allowing you to be more precise in its positioning.
As of right now, even on the iPhones, the feature isn't much more than a glorified persistent notification bubble. So, the functionality on Android is similarly limited. As developers get more creative, potentially, with it on the iPhone, we may see some of those features come to these Android apps as well.