Google Pixel 7 and Pixel 7 Pro have just been officially released, and you'll want to get your hands on one. Before you do that, though, you can make it more useful with some accessories from Pixel 7 and also prevent damage from drops and scratches.
We've created a list of recommended Pixel 7 and 7 Pro accessories to help you get the most out of your new device.
Google Pixel Buds Pro
The Pixel Buds Pro's Active Noise Cancellation with Silent Seal technology, which adjusts to your ear for maximum isolation, helps to eliminate ambient noise so that your music sounds better than ever. The earbuds' 11 mm proprietary speaker drivers and Volume EQ make for crystal clear sound at any volume. It has a maximum playback duration of 11 hours and 31 hours with the charging case.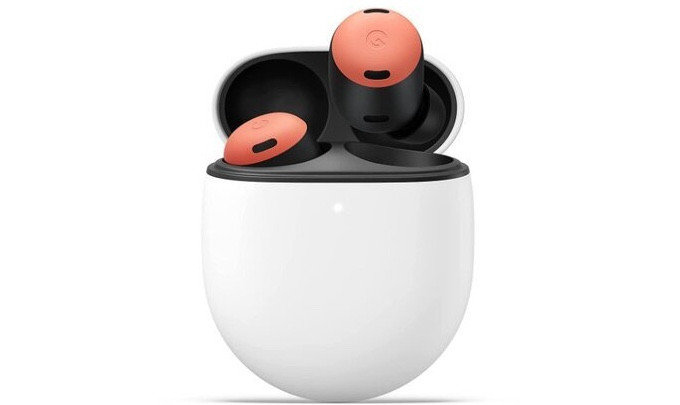 As the Pixel Buds Pro is water resistant, you may use them even while you're putting on a workout or when it's raining outside. The beamforming microphones, voice accelerometer, and wind-blocking mesh covers allow for crystal-clear calls even in noisy environments. Pixel Stand and other Qi-certified wireless chargers can be used to power them wirelessly.
Key Features: Active Noise Cancellation | Water Resistant | Wireless Charging Enabled | 31-hour battery life with Case | Beamforming Mic | Faster Pairing
Today's Deal: $80.00 Off
Google Pixel Watch with Fitbit Activity Tracking
Google Pixel Watch is the first watch from Google built-in with Fitbit tracking. If you are looking for a smartwatch that works well with your new Pixel 7, this is the ideal one for you. With the doomed design and Wear OS from Google, this pixel watch would be an ideal companion for your Pixel 7.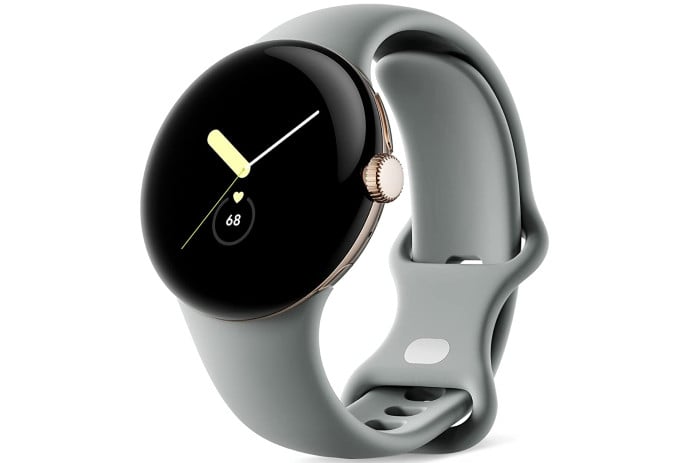 There are tons of features, including activity tracking, heart rate, AFib with ECG, Contactless Payment, Google Assistant, and more features to experience with the Pixel Watch. You can have emergency SOS, Google Maps, and most of the Google apps will be amiable in this Google Watch to use along with Pixel 7.
The screen is made with scratch-free Gorilla Glass and the watch can withstand up to 5 ATM (50 meters ) water resistant.
Today's Deal: $150.00 Off
Anker USB-C GaN Charger 30W
The new USB-C power supply from Anker is extremely small, packed with 30W for your devices. The Anker GanPrime charger can charge an iPad Air (5th Generation) to 50% in 45 minutes or a Google Pixel 7 at full speed (30W). In addition, it is compatible with Samsung's Quick Charge technology (25W). No matter you have Mac or a Tablet, you can use this tiny Anker power supply to power up the devices.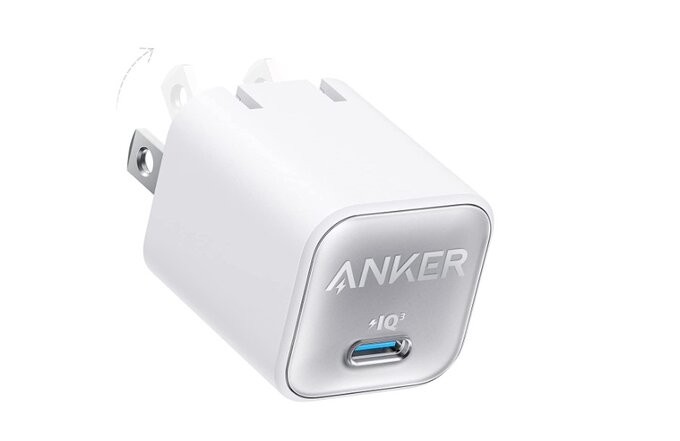 Your electronic devices are protected by the patented Active Shield 2.0 technology developed by Anker, which performs intelligent temperature monitoring over 3 million times daily. An original 30W charger was shrunk by 70% by replacing silicon with Gallium Nitride (GaN), resulting in a 1.12-inch-thick device.
Key Features: 30W Charging | Active Shield 2.0 | Gallium Nitride for 70% Size Decrease | Intelligent Temperature Monitoring
Today's Deal: $3.00 Off
Anker USB-C to USB-C Cable
The quality of Anker products are well known. When you shop around for charging cables, go for braided cables for the best quality and longevity. Since this is a USB-C to USB-C cable, it can only be used with other USB-C devices. USB-A power sources are incompatible. When used with a USB-C wall charger, this USB-C cable's Power Delivery functionality allows for rapid charging of any device that uses the USB-C charging standard at up to 60W.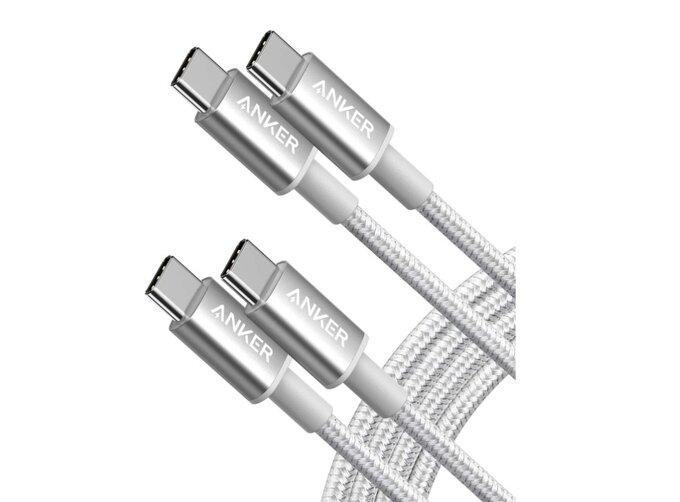 This USB-C cable is suitable for use with nearly all USB-C devices, including smartphones, tablets, and laptops. The cable's bulletproof fiber core is encased in a tough nylon exterior, making it flexible enough to bend 12,000 times without breaking.
Key Features: Supports up to 60W | Nylon Exterior | Bulletproof Fiber Core | USB-PD Enabled
Charmast USB-C Portable PowerBank
Featuring 20W PD and 18W QC 3.0, the Charmast USB-C Powerbank is a versatile portable charger. Charge your Pixel 7 series phone from 20% to 60% in just half an hour with the new fast charging technology. You can charge this portable battery pack in just 1.5 hours using a 9V-2A charger or a USB C adapter. Using a 5V-2A charger will take 3 hours.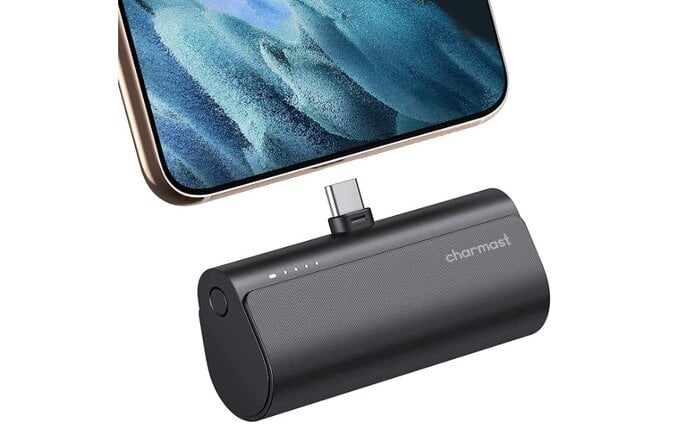 The Samsung Galaxy S21 can be charged 0.65 times with the 5,000mAh capacity, while the Google Pixel can be charged 0.55 times, and the One Plus 9 can be charged 0.57 times.
Key Features: Case Friendly Powerbank | Supports 20W PD and 18W QC | 5000mAh Capacity
ZeeHoo Wireless Car Charger
This convenient accessory doubles as a Qi wireless charger and a Pixel 7 mount for use in the car. An advantage of using a wireless car charger is that it allows you to charge your phone quickly without having to juggle any cables or cases. The fully 360-degree rotation offers the most comfortable viewing angle and makes operating the phone's features a breeze, making it the best option for hands-free phone use on the road.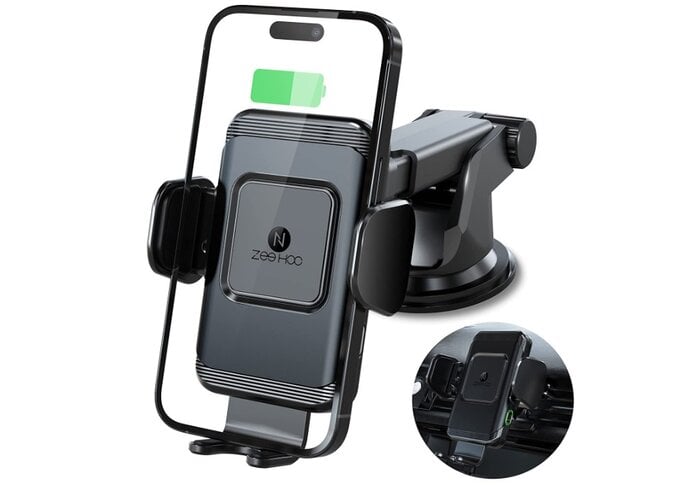 The one-handed operation and automatic opening/clamping feature greatly improve convenience and security. Simply insert your phone into the holder, and the clamps will close to provide a secure hold. To release the clamps, simply touch the button on either side. This can be one of the best car chargers for your Pixel 7 devices.
Key Features: Automatic Clamping | 360-degree rotation | Qi Wireless Charging Supported | Detachable Car Mount
Anker PowerCore III 10K Wireless Portable Charger
The Anker PowerCore III, a Qi-certified portable charger, can supply up to 10W of wireless power for charging phones, earbuds, and other devices while you're on the go. It is possible to charge your phone or tablet quickly and efficiently with up to 18W when you plug it into either the USB-C or USB-A port. You can also plug PowerCore into a USB-C power source and use it as a wireless charging pad. During a wireless charge, PowerCore's built-in battery will be fully recharged, allowing for additional charges.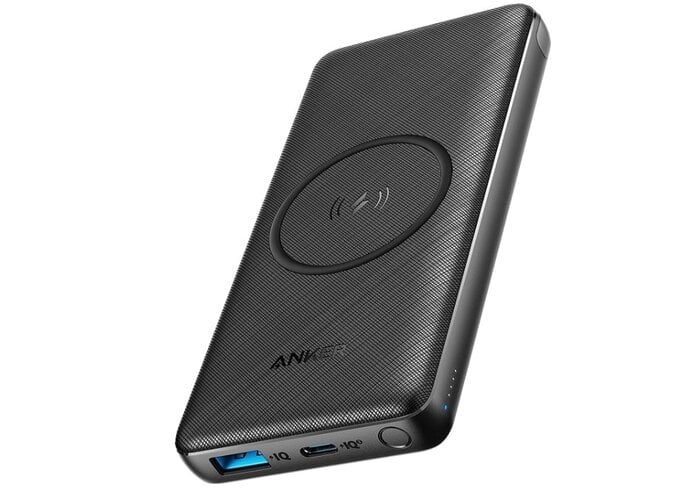 The Anker PowerCore supports Rapid Charge, works with Pixel 7, and recharges itself fully within 4.5 hours. It also has built-in overcharge and current protection that saves the phone batteries from dangerous heat and unstable currents.
Key Features: 18W Wired Charging | 10W Wireless Charging | Rapid Charge Supported | Overcharge and Current Protection | Passthrough Charging Support
iOttie iON Wireless Duo Charger
Using this wireless charger, you can power up your Pixel 7 phone and Pixel Pro buds quickly and easily without having to plug them in separately. The Qi-certified stand supports wireless charging up to 15W, which is fast enough to charge a Google Pixel. While charging, you can prop your device into a 65-degree landscape or portrait viewing angle.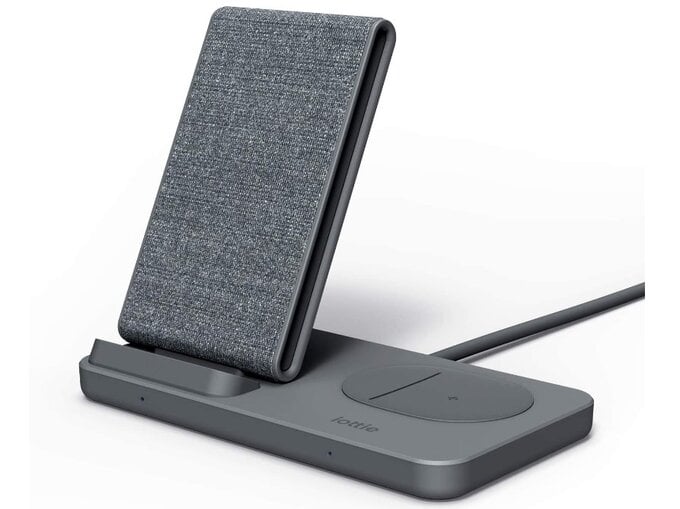 When the device is being charged, the charging light will turn white. A rubberized charging pad keeps your Qi-enabled accessories from sliding around while you charge them on the fabric-wrapped, upright charging stand.
Key Features: Rubberized Charging Pad | Qi Certified Charging | 65-degree tilt for phones | 15W Wireless Charging
Today's Deal: $8.00 Off
IMBZBK Pixel 7 Screen Protector
The screen's 9H hardness protects it from scratches and drops, and 2.5D rounded edges are made possible by cutting-edge laser polishing technology. The process of applying a plasma oleophobic coating results in a soft, nonslip grip and a surface that is resistant to fingerprints.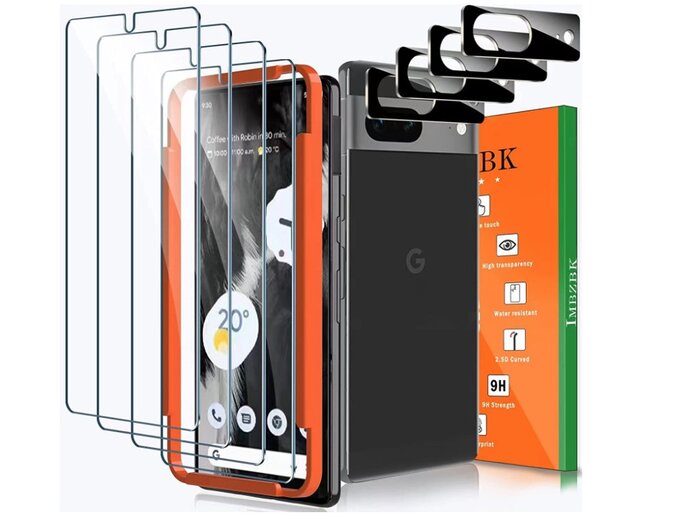 Fully protect your Pixel 7 phone without worrying about the case getting in the way. It's simple to install on the phone and has advanced nano electrostatic automatic adsorption technology. The camera protector ensures that your photos are free of lens flares and light leak issues while using with Pixel 7 Pro phone.
Key Features: 9H Hardness | 2.5D Curved Display | Nano Electrostatic Absorption | Oleophobic Coating | Includes Camera Protector
Apexel Phone Camera Addon Lens Kit
Ten lenses are included in this kit for use with a Pixel 7 device's camera, including a 0.63x wide angle, 15x macro lens, a 2X telephoto, a fisheye, a kaleidoscope, a CPL filter, a flow filter, a radial filter, and a star filter. For those who prefer to use a self-timer, a Bluetooth remote shutter is provided.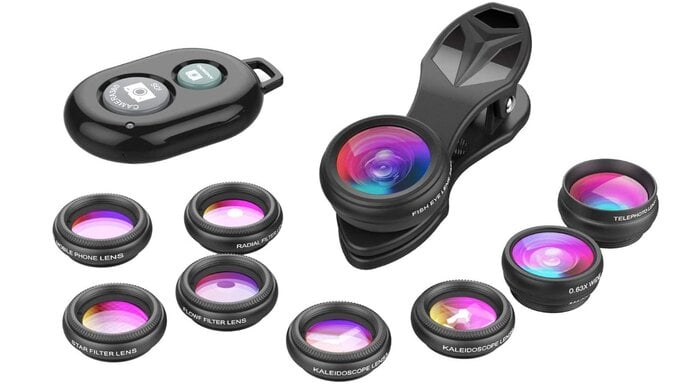 In situations where we need to take pictures of a large group, we can save time by placing the phone in a fixed position and then taking the pictures with a single press of the remote control. Conveniently, the wide-angle and macro lenses will be screwed together and can be easily stored as a single unit. Simply snap both lenses onto the provided clip to activate the wide-angle mode with your new Pixel 7. Disconnecting the wide-angle lens reveals the macro lens for use.
Key Features: Different Lens for Phtography | Wide Angle + Macro Lens Screwed Together | Bluetooth Remote Shutter | Ten Lenses in Package
Encased Magnetic Wallet Google Pixel 7 Case
The Encased Case set consists of a polycarbonate crystal-clear case and a magnetic PU leather card wallet that can hold up to four cards and has high-strength magnets embedded into the leather to keep it in place. Folding out the cardholder creates a media kickstand, ideal for watching videos or movies on your Pixel 7 smartphone.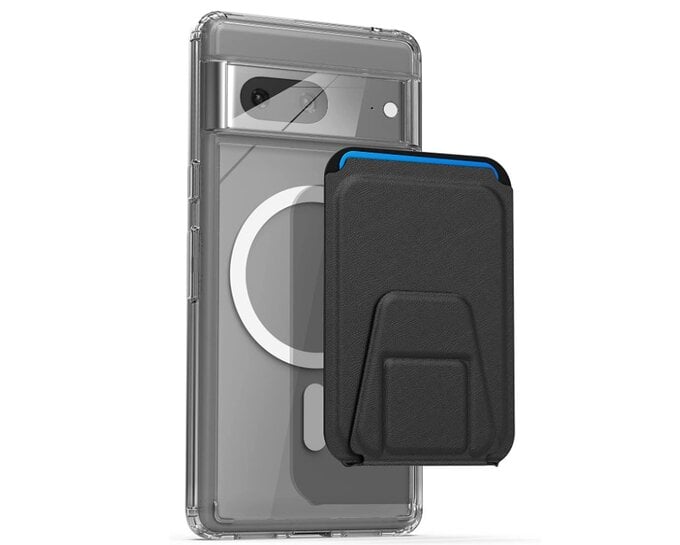 It is built with a scratch-resistant, transparent back and a protective bumper on the outside, and it is also compatible with the MagSafe charging standard. The case also has air cushions on the four inner edges to protect the phone from drops and cracked edges.
Key Features: Polycarbonate Case | PU Wallet Card Holder | Compatible with MagSafe | Air Cushions on 4 Edges | Kickstand for Media Consumption | Scratch and Drop Resistant
These are the best accessories for the Google Pixel 7 and Pixel 7 Pro smartphones. It is available for purchase at value-for-money pricing and adds more usability to your Pixel. You can get most of these accessories online that help to protect your Pixel 7 and Pixel 7 Pro phones and enhance their functionality.