The Google Pixel 7a has emerged as a highly desirable device, boasting impressive specifications at a budget-friendly price. But to truly enhance your experience with this remarkable device, a selection of top-notch accessories is a must. This article will guide you through the best Pixel 7a accessories available from rugged cases providing ultimate protection to wireless earbuds for premium sound quality and from smartwatches to enhance your digital lifestyle to efficient chargers ensuring your device never runs out of power.
Google Pixel Watch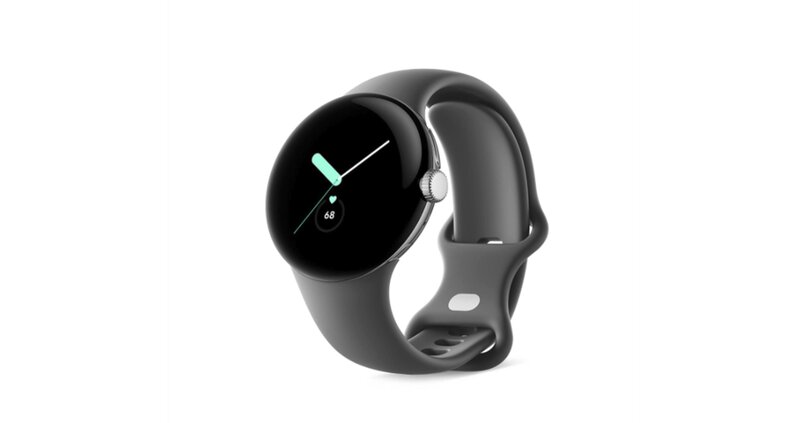 Google Pixel Watch sports a round design with a bezel-less display, offering a sleek and modern aesthetic. The watch features a 1.28-inch OLED screen with a resolution of 416 x 416 pixels, ensuring vibrant and sharp visuals. The Pixel Watch is powered by a Qualcomm Snapdragon Wear 3100 chipset, backed by 1GB of RAM and 8GB of internal storage. It operates on Wear OS, which works great with Pixel 7A, promoting efficient functioning and smooth navigation between applications.
The watch impresses with its fitness tracking capabilities, offering heart rate monitoring, sleep tracking, a SpO2 sensor, and a GPS for accurate workout metrics. It boasts a sturdy build, with IP68 water and dust resistance, making it a reliable companion for fitness enthusiasts. The battery life is a standout feature, with Google promising a full day's charge and a power-saving mode that extends battery life.
What We Like: 1.28-inch OLED display | Snapdragon Wear 3100 Chipset for smooth processing | 1GB RAM and 8GB Storage | SpO2 Sensor and Heart Rate Monitoring | All-day battery
Today's Deal: $40.99 Off
Google Pixel Buds A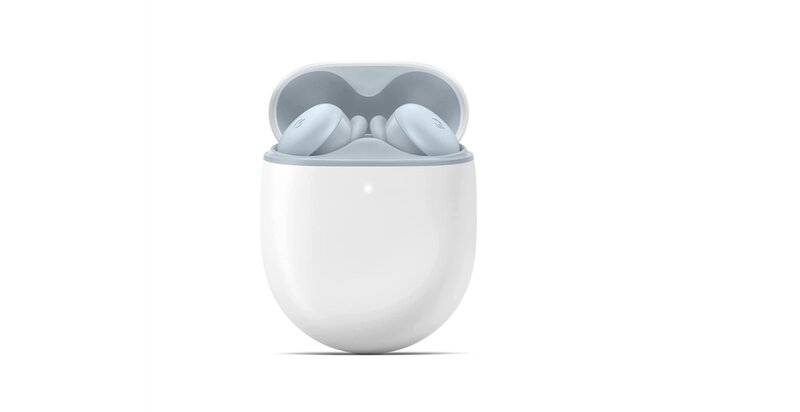 The Google Pixel Buds A are lightweight and comfortable; they integrate perfectly with Google Assistant, allowing for hands-free help. It has custom-designed 12mm dynamic speaker drivers, and they deliver high-quality sound with clear highs and deep lows. The earbuds come with IPX4 water and sweat resistance, making them ideal for workouts.
The Adaptive Sound technology adjusts the volume to your surroundings, providing an immersive listening experience. They offer up to 5 hours of listening time on a single charge, which can be extended to 24 hours with the charging case. However, they lack certain features like wireless charging and swipe controls for volume. Also, the buds are only available in two colors: Clearly White and Dark Olive. Regardless of their price point, the Google Pixel Buds A provides substantial value with exceptional sound quality.
What We Like: Works well with Google Assistant | Custom 12mm dynamic drivers | IPX4 Water resistance | Adaptive Sound technology | 5 hours of listening, 24 hour w/ Case
Today's Deal: $5.61 Off
Google Pixel Stand (2nd Gen)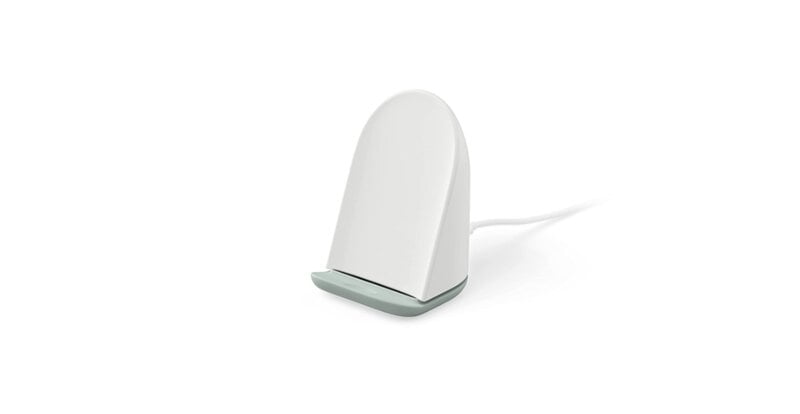 The Google Pixel Stand (2nd Gen) has an elegant, minimalist design that perfectly complements any workspace or bedside table. It supports wireless charging at speeds up to 23W for Pixel 6 and Pixel 6 Pro, ensuring your device is powered up in no time. One of the stand-out features is its Smart Audio feature, which uses your Pixel's microphones to automatically adjust the volume based on the ambient noise in your room.
It also offers seamless integration with Google Assistant, allowing you to control your smart home devices, check your schedule, or even play your favorite tunes, all hands-free. The stand is designed with a soft silicone base to prevent your device from slipping, while its angled design makes it ideal for video calls or watching content.
What We Like: 23W Wireless Charging feature | Smart Audio feature to auto-adjust volume | Seamless Google Assistant integration | Soft non-slippy silicon base | Can be used as kickstand
Baseus 30000mAh Portable Charger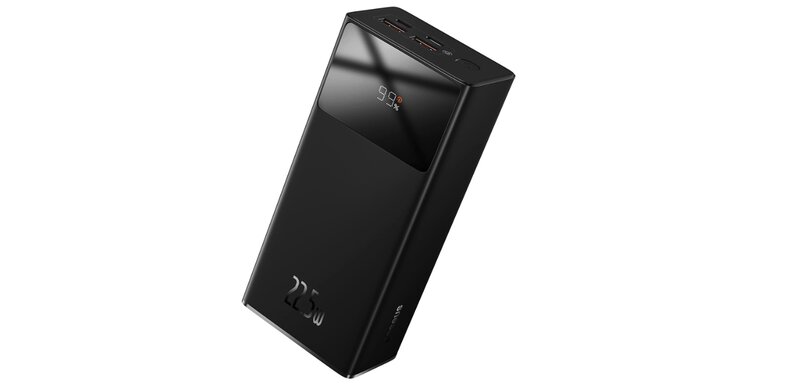 The Baseus 30000mAh Powerbank has been proven to be powerful enough to supply up to four complete charges, from 0% to 100%, for a Pixel 7A. It supports fast charging protocols used by most smartphones, including PD 20W or QC 18W for Apple and Google smartphones and AFC 15W and QC 18W for Samsung Galaxy handsets. You may charge up to three devices at once with this battery pack, and it has four USB ports, two of which are USB-A and one of which is USB-C. The battery pack can be recharged by Micro USB or the USB-C connector.
With two USB-C connectors, an HDMI port, and a standard USB port, the Baseus Powerbank may also be used as a USB hub. The remaining battery percentage is clearly displayed on the built-in status monitor, and the orange lightning symbol denotes that rapid charging is in progress. This portable charger from Baseus is fire-resistant and equipped with safeguards against overcharging, over-discharging, excessive voltage or current, and excessive heat.
What We Like: 30000mAh battery capacity | Can be used as USB Hub | SUpports PD 20W charging | HDMI IN/OUT | Battery status display | Fire resistant | Overcharging and voltage protection enabled
Spigen Ultra Hybrid Pixel 7A Case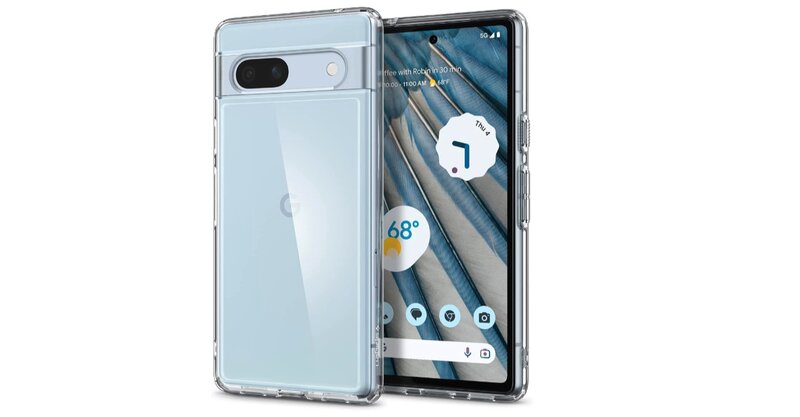 The Spigen Ultra Hybrid Case is made using a hybrid technology that consists of a TPU bumper and a strong polycarbonate back. This case is designed to protect your smartphone. It is built on a design of a transparent disassembly, which presents very well aesthetically.
The elevated bezels lift the screen and camera away from flat surfaces, providing the smartphone with additional protection. The buttons have a distinct feel to them and are easy to press, and the cutouts are large enough to accommodate the majority of cable types.
What We Like: TPU Bumper and Polycarbonate Back | Clear Case | Anti-yellowing coating | Bezels elevated for protection | Larger cutouts for easy port access
Today's Deal: $19.00 Off
UGREEN 45W USB-C Charger

UGREEN's 45W USB C Charger offers a powerful and efficient charging solution for your devices. It supports a broad range of devices, including laptops, smartphones, tablets, and other USB-C-enabled gadgets. The charger features a robust built-in E-marker chip that intelligently identifies the connected device, ensuring optimal charging speed without risking damage from overcharging. It supports dual-port charging, which allows one to charge two devices simultaneously.
The charger is equipped with a 45W power output, providing high-speed charging for devices like the Pixel 7 and Pixel 7A. It also sports a compact and portable design, making it an excellent travel companion. It boasts multiple protection systems, including over-current, over-voltage, overheat, and short-circuit protection, ensuring the safety of your devices.
What We Like: 45W PD charging | E-marker chip for optimized charging | Dual port charging supports multiple devices | Overcharge protection | Small and compact
Google Pixel Buds Pro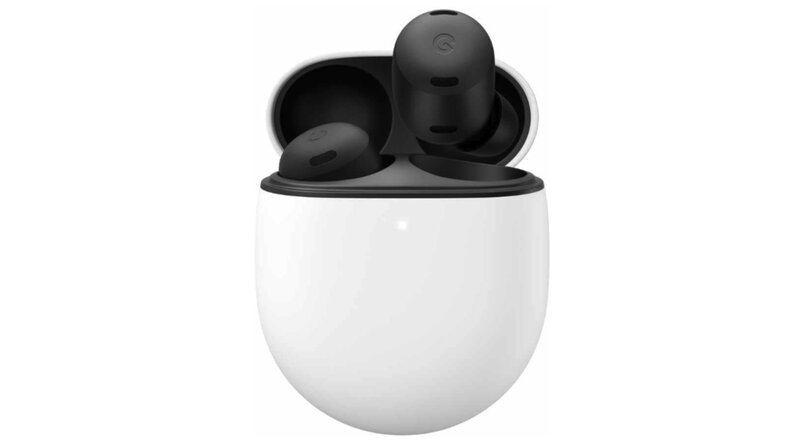 The Google Pixel Buds Pro is a true wireless earbuds that comes with 12mm dynamic drivers, providing a rich sound experience. They support Bluetooth 5.0+ and are compatible with Google Pixel 7A. With Adaptive Sound, the buds adjust the volume to match your environment. The buds have an IPX4 rating, ensuring resistance against sweat and splashes. The 5-hour battery life can be extended to 24 hours with the charging case. The case supports wireless charging and USB-C.
They are sleek and comfortable, fitting securely in the ear, and come with three different sizes of ear tips for a personalized fit. The Google Pixel Buds Pro also supports Google Assistant, making it easier to control music, make calls, and get updates without using your phone. In terms of sound quality, the Pixel Buds Pro offers balanced sound with clear highs and deep bass. The call quality is also excellent, thanks to beam-forming mics and voice accelerometers.
What We Like: Custom 12mm drivers for improved sound signature | IPX4 Rated | 5-hour battery life, 24-hour w/ Case | Wireless Charging support | Beamforming mics for better call quality
Today's Deal: $14.99 Off
Caseology Parallax Google Pixel 7A Case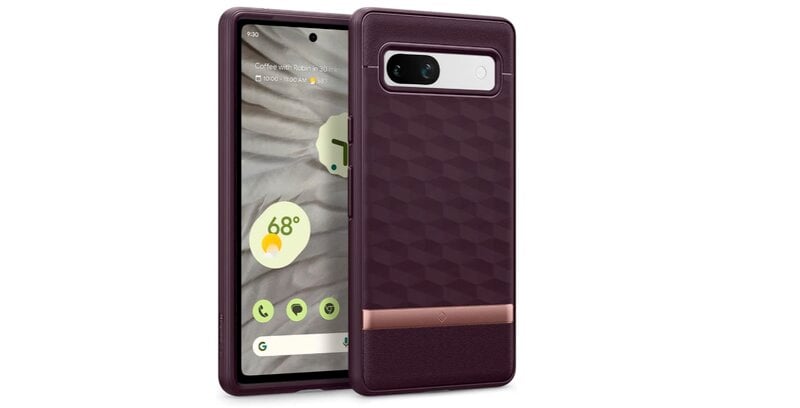 The Caseology Parallax Case has a 3D Hexa Cube Design that offers improved ergonomics as well as an included textured TPU grip on both sides for the Google Pixel 7A. It has higher bezels surrounding the screen, and the camera ring provides additional protection on both sides of the device.
With the Pixel 7A Case, you can choose from a variety of fashionable two-tone color options for both men and women. These colors were created to complement one another. The Caseology Parallax Case has been tested and shown to provide military-grade protection. Also, it is compatible with wireless charging and screen protectors.
What We Like: 3D Heax Cube Design | Textured TPU Grip | Higher Bezels for protection | Two-tone color options | Military grade impact protection | Compatible with Wireless Charging
Today's Deal: $10.00 Off
Baseus PD 100W USB C to USB C Cable with LED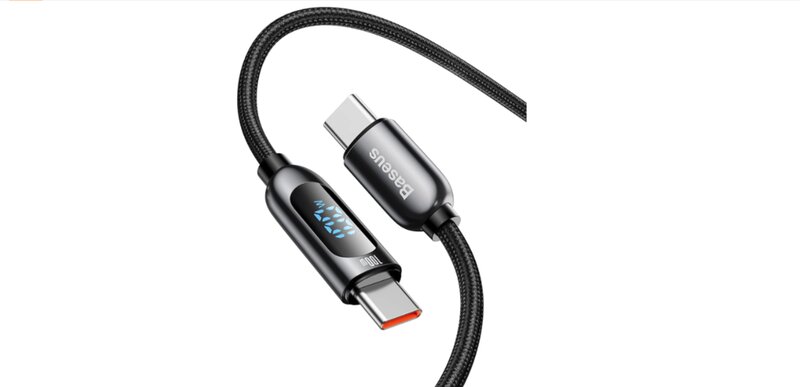 The Baseus USB-C to USB-C cable has an integrated E-marker chip that enables it to support high levels of current and power (20V/5A). The fast charging cable has the ability to automatically determine the voltage and current for each device, as well as display this information on an LED display. The Type-C to Type-C cable is compatible with Power Delivery 3.0, the Qualcomm Quick Charge 5.0 protocol, and PPS 45W/25W.
It has a maximum output of 100W and a data transmission speed of 480Mb/s for both directions through USB 2.0. The braided nylon material and quality zinc alloy joints that are used in the construction of the Baseus USB-C cable help it to become tough and strong for longer service life. The connector features a neck that has been strengthened to increase its longevity and decrease the damage that can be caused by bending and twisting. It is able to resist a bending test of at least 35000 times.
What We Like: E-marker chip for support optimized charging | LED display for showing wattage | PD3.0 supported | Maximum output of 100W | Bent resistant up to 35000 times | Zinc alloy joints for durability
Today's Deal: $3.00 Off
Caseology Athlex Google Pixel 7A Case
Caseology's Athlex Case adds an extra layer of protection thanks to its dual-layer construction and drop-proof grip. The accent lines on the back make it easy on the fingertips. TPU is used as the main material, while a polycarbonate shell is used for the exterior. The modern, high-contrast detailing and two-tone color scheme are the features. The Caseology Athlex Case has been tested and proven to provide military-grade protection, work with wireless charging, and allow a screen protector.
What We Like: Dual layer construction | TPU with Polycarbonate construction |Military grade protection | Works with Wireless charging | Extra grippy
Today's Deal: $10.00 Off
From protective cases like the Spigen or the Caseology Parallax to wireless charging options like the Google Pixel Stand (2nd Gen), each accessory enhances the utility and longevity of the device. These accessories not only provide added protection and convenience but also complement the Pixel 7a's stylish design. Whether you're looking for advanced protection, hands-free viewing, or seamless charging, there is a Pixel 7a accessory designed to meet your needs.