Pixel feature drop is a special update for Pixel devices that happens every three months. It brings new and exciting features to your Pixel devices. Recently, Google released another one of those and they bring some generative AI driven features. One of them is the cinematic wallpaper. But, you can also make a cinematic photo in Google Photos.
For those who don't know, cinematic wallpaper is a feature that lets you apply a 3D parallax effect to any static image that you're setting as a wallpaper. Basically, it detects the subject and the background, and move them at different speeds to create a 3d depth effect. Essentially, this is like the iPhone lock screen wallpapers, where it hides a small portion of the clock text behind the subject. Except, Google is using this technology to apply a "Cinematic" photos effect.
But, you can also enjoy any of your photos with a cinematic effect without having to set them as a wallpaper. This has been a feature in Google Photos for a couple of years now, called Cinematic photo. It's kind of hidden inside "Utilities" which is a shame because it's a cool feature everyone should know about. And… well, who in their right mind ever really goes to the Utilities section on Google Photos? Well, now you have a good reason.
Create Cinematic Photo in Google Photos
The feature was previously available only to Google One subscribers but seems now to be available for every Pixel owner. Other devices may soon get it too.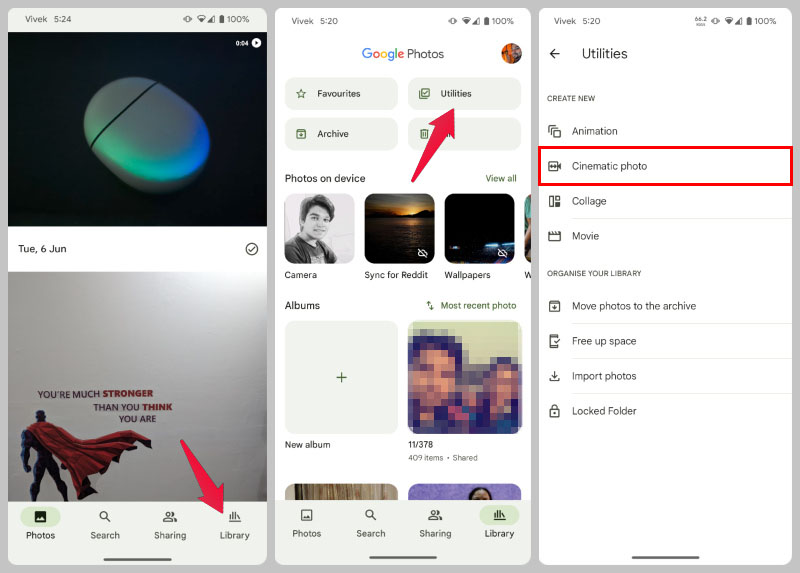 Open the Google Photos app.
Head over to the Library tab.
Tap on Utilities.
Select Cinematic photo.
Then, find and select a photo from your Google Photos library.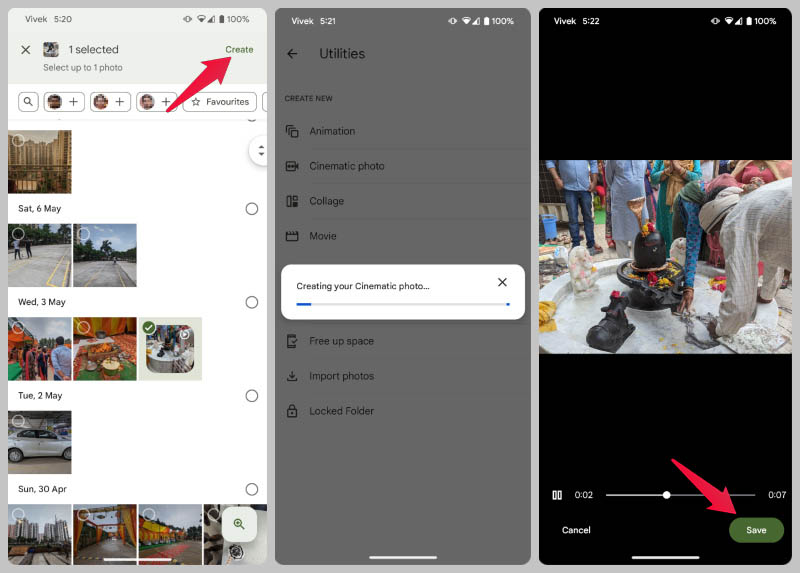 If it's your first time, you may see "Installing Cinematic photo" briefly before Google Photos starts creating your photo. When it's done, you can see a preview and have the option to Save it.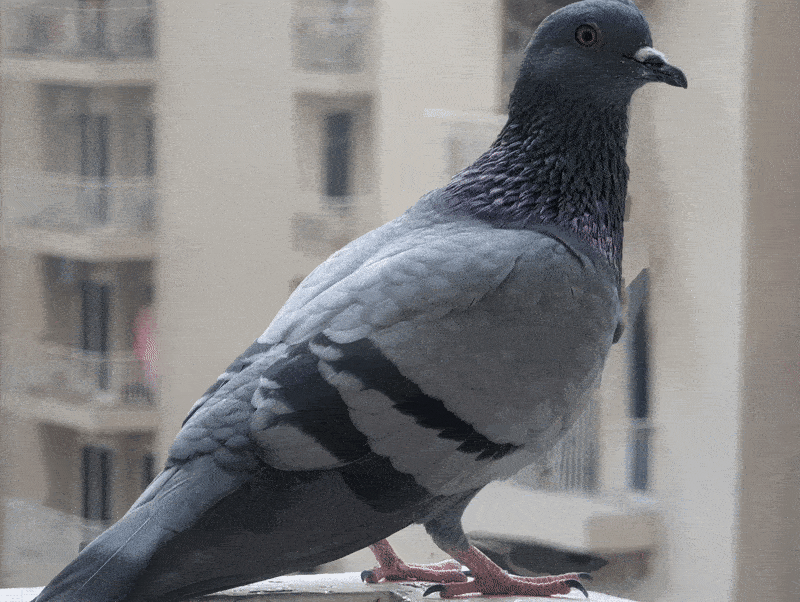 As you can see in the example above, the subject layer moves at a different pace than the background, creating a cinematic photo effect. Of course, the GIF above has been heavily optimized and compressed, so you will see a degraded quality and dropped frames. The actual cinematic photo is a high quality mp4 video file that appears as a photo on the app.
This feature has come a long way from its first inception. When Google first introduced it in 2021, users couldn't manually create cinematic photos. Rather, they were automatically created once in a while automatically by Google Photos. But when you move the subject and background at different speeds, that results in areas of the background being exposed that were hidden behind the subject. That is, areas that are not actually in the photo.
Google now uses generative AI to create parts of an image that aren't originally there. This is a new feature coming to Google Photos under the name Magic Editor. Meanwhile, Google has also armed the cinematic photo effect with the technology. This makes cinematic photos look more natural and without any missing parts.