When it comes to PC gaming, Linux is not quite known for it and for good reason. Windows is much more popular so it gets more official support for GPU drivers as well as other hardware components. That and its popularity makes it ideal as a gaming platform. That doesn't mean you can't game on Linux though.
Here are the best Linux games you can play for free in 2019.
Best Linux Games
1. Hedgewars
Hedgewars was originally released back in 2006! But this is a trend you may notice across all the available free Linux games. They're all either not very GPU intensive or old. Doesn't mean they aren't worth playing though. Hedgewars is a side-scrolling turn-based strategy game. It also dabbles in a bit of comedy. If that sounds similar it's because the game is very very similar to Worms, almost a knock off. Actually, it is a knockoff but it's entertaining.
The game supports up to eight players simultaneously and you can play solo, or with friends on the local network or the internet. There is an infinite number of maps to burn through based on 31 different environments. At least you'll never be bored for lack of variation. You can even make your own maps, mods, and even download mods from other players. If you're into some free multiplayer strategy games, this Linux game will definitely suit your bill.
Download: Hedgewars
Related: 7 Best Lightweight Linux Browsers for Ubuntu Users.
2. OpenRA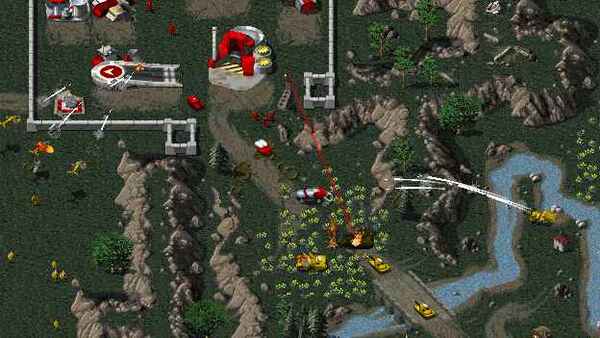 OpenRA is an open source take on the Command & Conquer: Red Alert RTS series. Throughout the game, you'll find elements that were taken straight from the Command & Conquer games such as Tiberian Dawn and Dune 2000. But it's not a mere knock off because it enhances the original games in some ways.
For one, OpenRA supports game replays, the capture of civilian structures, the fog of war, and lets you stream your gameplay online. Although EA, the company that holds the copyright to the Command & Conquer titles has announced a revival of the series, it doesn't affect OpenRA and it's not going anywhere anytime soon.
Download: OpenRA
3. SuperTuxKart – Best Linux Game in Arcade Racer Category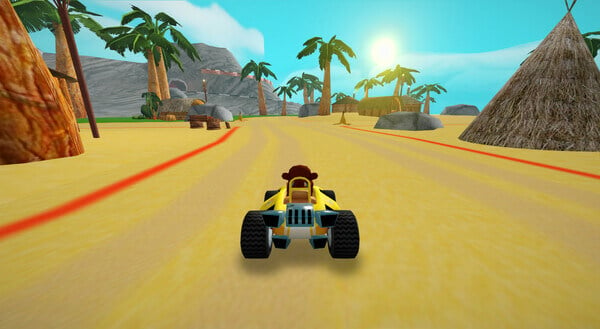 If you've been following the theme, it's not hard to guess that this is also a game inspired by another original title. Some of you may also have figured out which one. For those of you that haven't, SuperTuxKart was created as a Linux-only game. Its aim was to be an open-source alternative to Super Mario Kart.
It's actually based on another game called TuxKart released in 2000. SuperTuxKart was then released in 2007, featuring characters from many open source game projects very much like the racers in Mario Kart. We wouldn't call it a knock-off though because the game does enough to differentiate itself.
It offers many game modes from the standard race to time trials, Easter egg hunts, and soccer modes. There's also a story mode where you can unlock tracks and characters by progressing through the story. The game today is available not only for Linux but also Windows, Android, and macOS.
Download: SuperTuxKart
Related: 10 Popular Windows Apps for Linux Users
4. Robocraft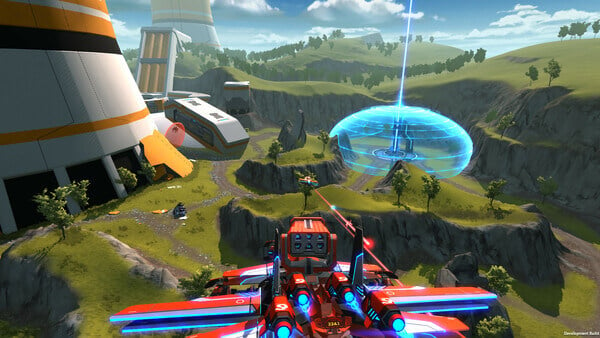 If you're not into the "kids" games and prefer something more action-packed, you can try one of the best Linux games around. You build your own customizable robots and engage in combat with other players online in a multiplayer battle.
The building mechanism is block-based and easy and shouldn't pose much of a learning curve to anyone. It allows you to add from dozens of different weapon options. It gives you the option to test your created robot against an AI before going onto the battlefield against real players.
If you only play using a single robot, things might get repetitive so make sure you make plenty of them.
Download: Robocraft
5. Team Fortress 2 – Best Linux Game in Multiplayer Shooter Category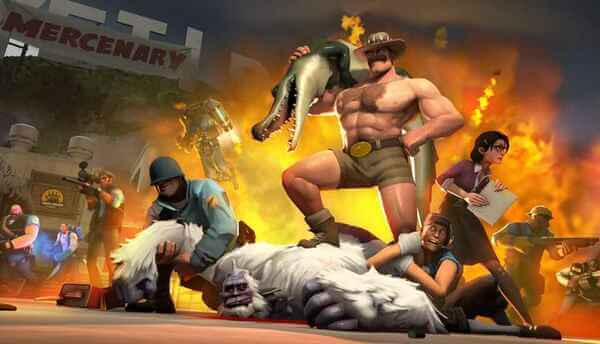 When you're looking at the best Linux games or just Linux games in general, Team Fortress 2 is one of the oldest multiplayer shooters. It comes straight from Valve, the creators of Steam. This multiplayer FPS has a visible amount of gore in the game making it suitable only for people who are 16+.
The game was released originally in 2007 but it still has a decent player base. It actually comes in the top 10 steam games being played almost every day. Naturally, the game still receives regular content updates. There are many game modes available and you also get to customize and create your own character. There are hundreds of weapons to choose from. With online free-to-play multiplayer games, there's always the concern that it probably is a pay-to-win.
Not this one though. Like PUBG, Fortnite, etc. you only pay to unlock cosmetic items which only add a bit of personalization to your character. A pay-to-win probably wouldn't survive the test of time for this long anyway.
Download: Team Fortress 2
Related: 10 Popular Windows Apps for Linux Users
6. Dota 2 – Best Linux Game in MOBA Category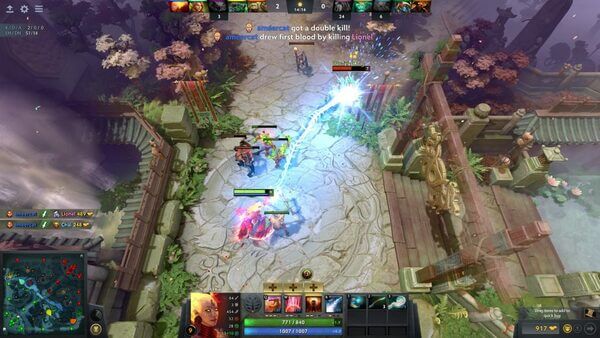 Dota 2 is perhaps the most popular multiplayer online battle arena games that you'll find on Linux. That means it will also be one of the most engaging because you need other players in a multiplayer so popularity helps. This is also a game by Valve and it's not just popular on Linux. Reportedly, it's the "most played game" on Steam as well which includes users from Windows and macOS platforms as well.
Dota 2 has a wide selection of heroes, abilities, and weapons to choose from. Joining as a new player might seem intimidating in a game that others have been playing probably for the better part of their lives. But you can find comfort in that nothing delivers an unfair advantage to anyone in Dota 2. You win or lose based entirely on your skill.
Download: Dota 2
7. Wakfu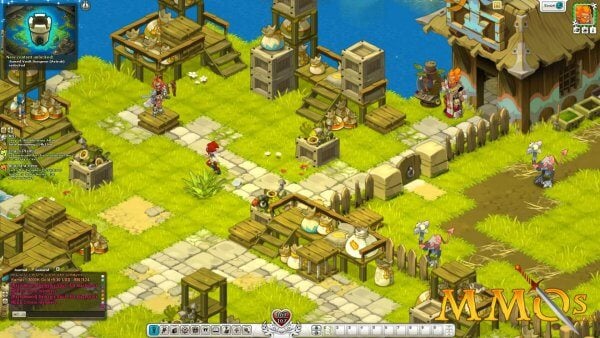 Wakfu is a grid-based MMORPG (massively multiplayer online role-playing game). The style of the game's visuals are quite anime-like so anime fans might love it for just that. The game is also interesting though which is why it's on this list.
Like most of the other games on this list, Wakfu is a free-to-play online game. It would wall under the strategy RPG genre but it also has a bit of humor baked into it. There are 18 different classes to choose from for your character and the role you pick will define almost everything about the game you'll play.
Download: Wakfu
8. Star Conflict – Best Linux Game in Space Simulation Category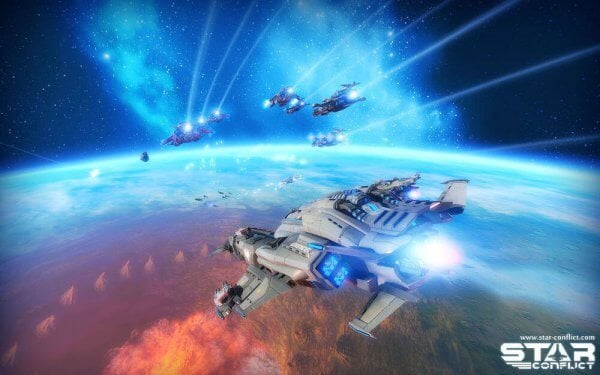 Star Conflict is an action-driven space simulation game. If that is something you find interesting, this is the best game of its kind that you'll find on Linux. It's an MMO with both Player vs Player (PvP) and Player vs Enemy battles.
You are an elite space combat pilot. Your goal is to just survive in outer space and figure out a way to make your enemies.. 'unsurvive', if there was a word like that. But you get the point. Essentially, it's a shooter where you're inside a spaceship.
It offers some downloadable content for a price which can save you a lot of time developing your own skills. Something along the lines of a pay-to-win, but you don't have to. So it's basically a free Linux game as long as you can choose not to pay.
Download: Star Conflict
9. BRAIN OUT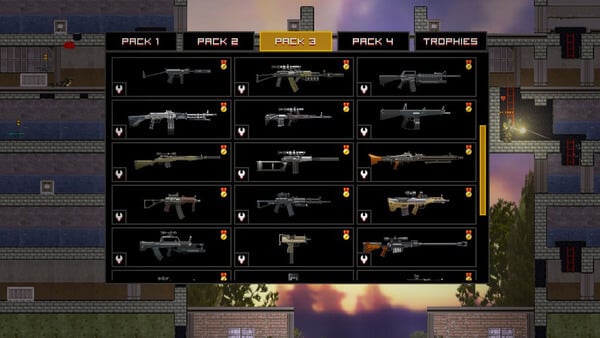 It is a 2D multiplayer shooter based in a post-soviet setting. You can customize your loadout and as you progress through the game you unlock new things. For one, there are new powerful weapons of all kinds that you can utilize to defeat your enemies. Even if you're not into 2D games this one is definitely worth trying. BRAIN OUT is easily one of the best free Linux games around.
Download: BRAIN OUT
10. No More Room in Hell – Best Linux Game in Zombie Shooter Category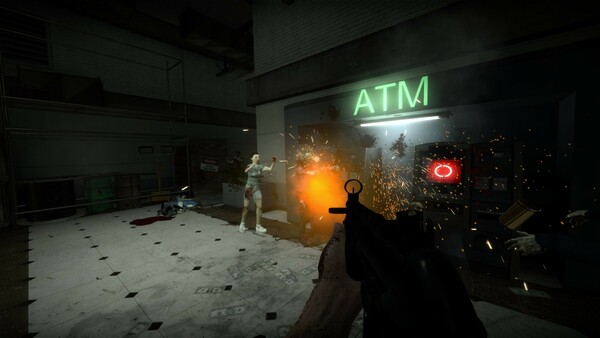 Zombie games! They're everywhere and it has come to a point that many people would just sigh at the mention of one. But hey, Linux doesn't have that many and this one's fun.
Yes, it's an action-packed Zombie shooter. No More Room in Hell is a first-person co-op zombie shooter, to be more precise. Co-ops are always fun. Add to that the fact that it is a free Linux game and you have a really attractive time killer.
The game also adds a touch of horror like the OG Zombie game Left 4 Dead. But that's not available on Linux so this is the best Linux game if you want to shoot Zombies with a friend.
Download: No More Room in Hell
Best Free Linux Games
As you can see from the list above, just like software, most of the best Linux games are free-to-play. Let's not fool anyone though, many of these games are pretty old and if you're a Windows user or have a game console, you wouldn't want to be playing any of these titles in 2019. But Linux is not exactly a popular gaming platform so just the fact that there are as many games as there are should be appreciated.
Valve, with Steam, is constantly trying to port new titles and make more and more Windows games work with Linux. Google's new Stadia project is built on Linux so maybe some of that game development will trickle down to the Linux desktop as well. The future seems hopeful for Linux gaming.