You're probably looking for some familiar Windows apps for Linux if you've recently switched from Windows to Linux. Moving to a new operating system is a challenge in most cases. There is the unfamiliarity of the new platform itself but in the case of Linux and Windows, there can also be the unfamiliarity of apps. It's not like there aren't apps for Linux. Just that the apps are different than the ones you would use on Windows.
There are many similar apps available for both Windows and Linux platforms. Here we list some of the most popular Windows apps that you can also find on Linux for newbies.
1. Google Chrome
Google Chrome is probably one of the first things anyone installs when they get their Windows computer up and running. The browser's popularity far exceeds anything else on the market. You don't necessarily need Chrome on Linux. Many Linux distros already have Mozilla Firefox pre-installed on them. Firefox is no slouch after all. But if you were using Chrome on Windows, migrating to Firefox on Linux won't be a pain-free experience.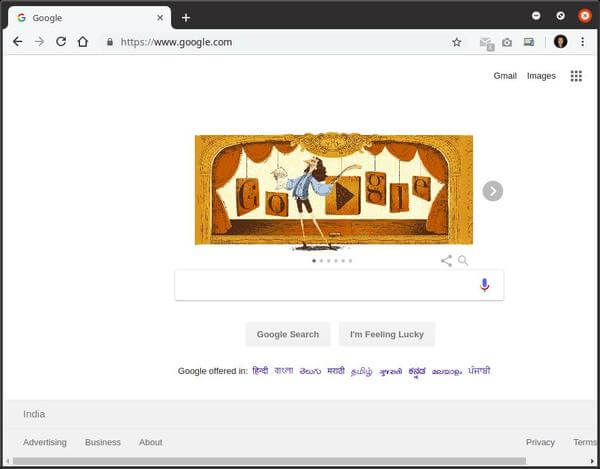 That would mean you have your entire browsing history, your preferences, bookmarks, and everything else synced to Chrome. If you are an Android user, this is going to be a lifesaver for you. If you prefer to use Google Chrome, you can download the Chrome package from the official website. You can then install with any package installer of your choice.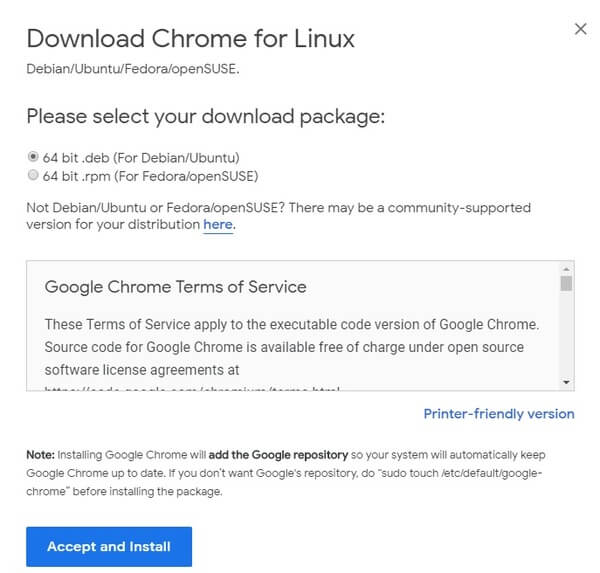 Chrome is available as a .deb (For Debian/Ubuntu) or .rpm (For Fedora/openSUSE) package. On most Linux distros, you can even find the open-source alternative to Google Chrome, called Chromium, in the official repository.
Download Chrome
Also read: How to Convert Web Apps to Desktop Apps
2. Opera & Vivaldi
Don't want to use Firefox or Google Chrome? You still have plenty of alternatives available on Linux. When it comes to browsers, Linux not only has those available on Windows but even some exclusives.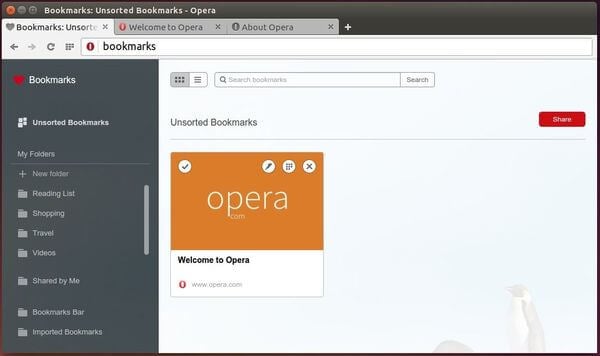 Opera has recently switched to Chromium as its base but it has been available on Linux way before that. Switching to Chromium has ensured though that the browser company will not have to work hard on maintaining code for different platforms and focus on their browser instead.
Vivaldi has since its inception been built on top of Chromium. It's a popular alternative to Google Chrome but not nearly as popular as Firefox or Opera. Vivaldi is built around the idea of providing as much control to the user as possible.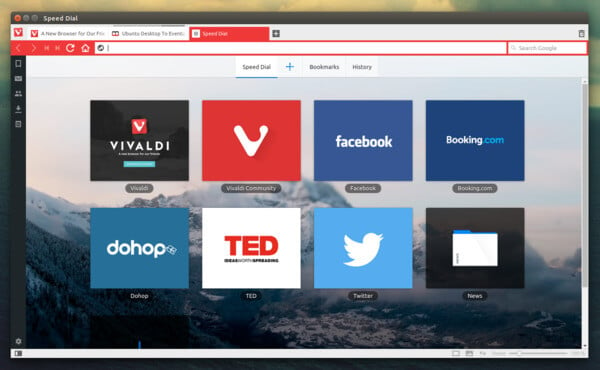 You'll get a glimpse of this right when you first launch the browser after installation. It lets you choose where and how you want the tabs to appear and apply any color themes to the browser interface that you prefer.
3. LibreOffice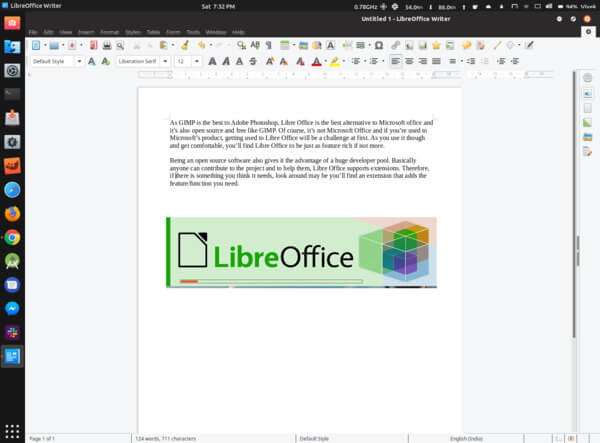 As GIMP is the best alternative for Adobe Photoshop, LibreOffice is the best alternative to Microsoft Office and it's also open-source and free like GIMP. Of course, it's not Microsoft Office and if you're used to Microsoft's product, getting used to Libre Office will be a challenge at first. As you use it though and get comfortable, you'll find Libre Office to be just as feature-rich if not more.
Being an open-source software also gives it the advantage of a huge developer pool. Basically, anyone can contribute to the project. In order to make things easier for those developers, LibreOffice supports extensions. Therefore, if there is something you think it needs, look around maybe you'll find an extension that adds the feature/function you need. It's available for all three major desktop operating systems, including Linux.
Download LibreOffice
Related: Best MS Office Alternatives for Linux Users
4. VLC Media Player
The omnipresent media player is, of course, also available on Linux. In fact, you'll find VLC Media Player directly in the Software Center on Ubuntu and many other Linux distributions.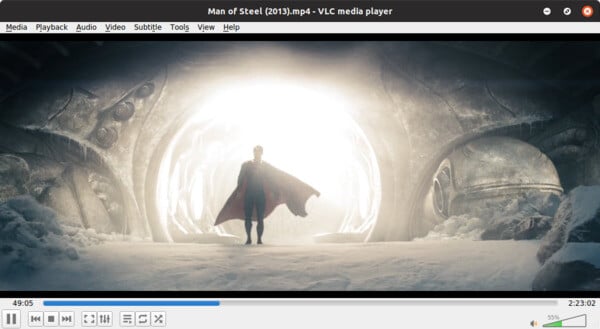 VLC Media Player, very much like Linux itself, is open-source and completely free. From podcasts, playing your music library, enjoying videos in almost any format, to converting formats, VLC can seemingly do everything. It even runs on Raspberry Pi! It would be a real shock if it wasn't available on Linux.
Download VLC Media Player
5. Steam
If you're a PC Gamer, chances are you've bought your way into Steam's huge library of games. Gaming on Linux was not exactly a thing barring a few small games here and there that did see the light of the day on the platform. Valve has been pretty committed to Linux though. The company has not only made their Steam client available on Linux but have also ported many of the games in their library to run on Linux. This mostly includes old Windows games.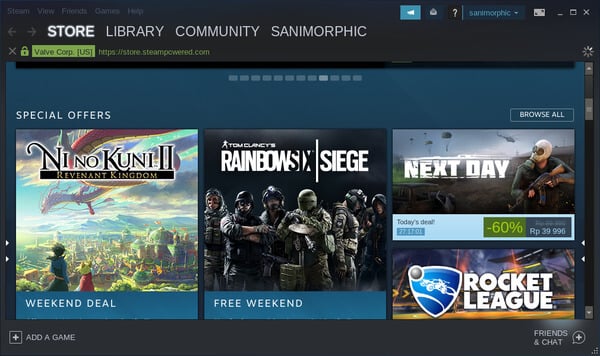 Valve is also working on a fork of WINE to make many other Windows titles run on Linux. So not only you have some Windows apps for Linux but with Steam, you also have Windows games on Linux. Even though the game selection on Linux isn't huge, you can still game a little with Steam.
Download Steam
6. Skype
Back when Skype was in its glory days, the original developers had created a Linux version which they quickly abandoned too. Fortunately, ever since Microsoft bought it, Skype has had a regularly updated and maintained version available for Linux. Considering the number of other VoIP clients available on Linux, it was obvious Linux users loved voice chatting.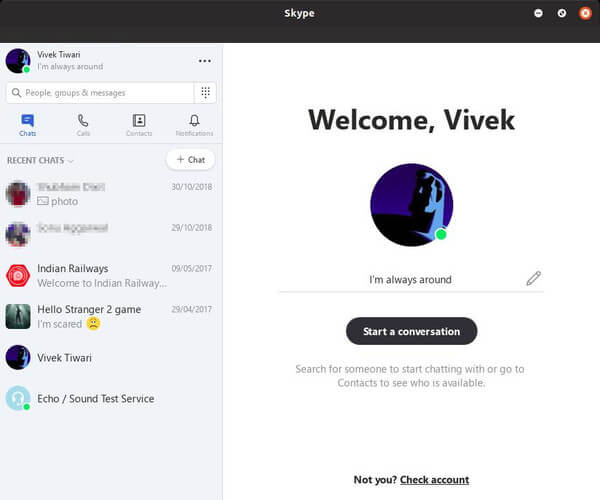 It makes sense from a business perspective for Microsoft to keep Skype available on the platform. Skype can easily be found in your Linux distro's official repository and thus, the Software Center. If you don't, for some reason, you can always download a Snap, RPM or Debian package from the official website.
Download Skype
Also read: Must-Have Apps for Android from Microsoft
7. Telegram
Telegram is another messenger app that's very popular but seldom used. Much of its popularity is being the alternative to WhatsApp like Firefox is popular for being the alternative to Chrome. Telegram focuses on user privacy, again, like Firefox, in order to sell itself.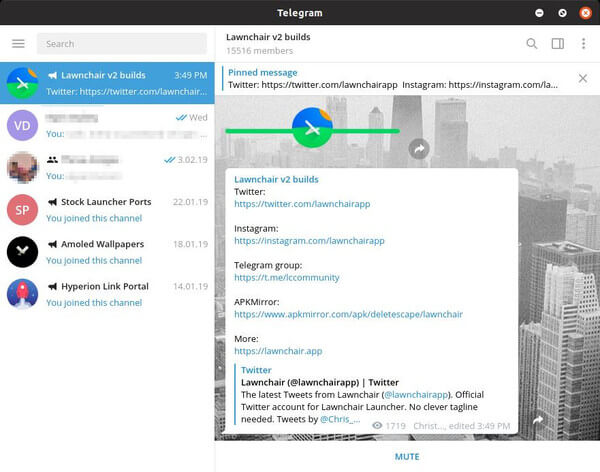 However, unlike Firefox which does little in terms of features to differentiate itself, Telegram offers many features over WhatsApp. The ability to send large files and full resolution images, for instance. Long before WhatsApp introduced stickers, Telegram has had them and it was also open for third-parties to allow users to install stickers from anywhere. More importantly, above all those features, Telegram is available across all platforms whether it's your iPad, macOS, Windows or Linux.
Download Telegram
Also read: New Tool from Mozilla Let you Send Files with Firefox Send
8. Slack
Slack has quickly taken over as the go-to communication app for professionals working together in teams. The growing popularity of Slack is what has forced Microsoft to turn Skype's focus on enterprises. It allows you to create your own space complete with your own slack URL where your teammates or colleagues can join in and collaborate. You can create multiple dedicated channels for different teams, or different topics, send personal messages to people who have joined, share documents, and a lot more.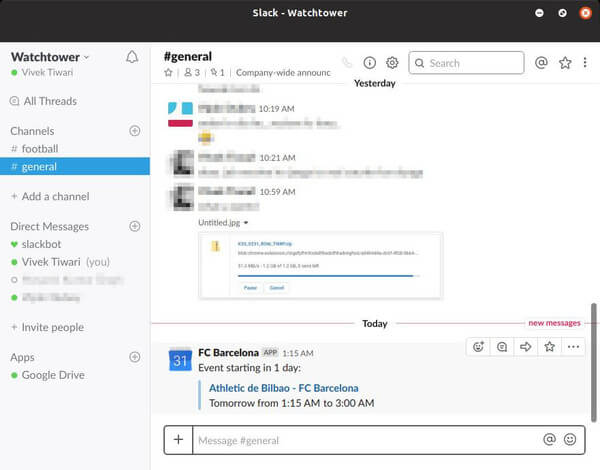 There are so many app plugins that you can add to your slack workspace such as Google Calendar which will remind everyone in that specific channel about upcoming events from your calendar. Google Drive and many other integrations are also available. It's available directly from the Ubuntu repositories, which means you can download it from the Software Center. In case Slack is not available in your distro's repository, you can download it as a Debian, rpm or snap package from the website.
Download Slack
9. DropBox & Mega
Cloud Storage has become really important these days and many users even have multiple accounts on the same or different cloud storage services. There are quite a few Windows apps for Linux but when it comes to cloud storage, some of the most popular ones like Google Drive, iCloud, and OneDrive tend to stay away from Linux. While Google is still working on a Google Drive client for Linux (more than six years after they said they would release a Linux client), you can easily install and use Dropbox on Linux.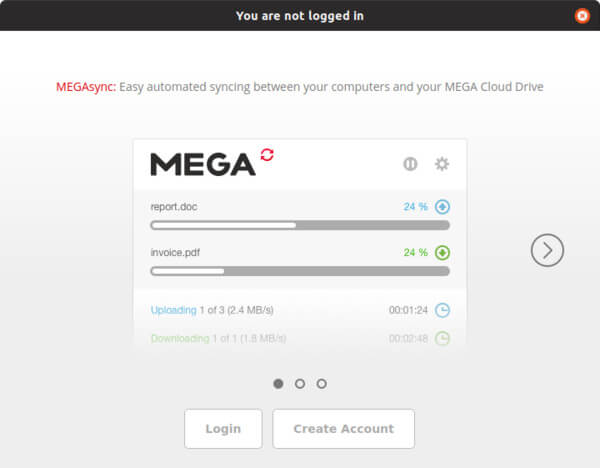 Dropbox is also pretty popular on Windows and offers 2 GB of free storage by default. There are many ways to expand this limit though, spending cash is one of them. Similarly, Mega is another popular cloud storage service focusing on user privacy. It offers 20GB free storage after installing the Mega sync client, and 10 GB more for each friend you invite.
10. GIMP
On Linux, you won't find any apps from Adobe, and that includes the most popular, and the best Photo editing tool we know as Adobe Photoshop. GIMP is the next best thing and it is a popular alternative to Adobe Photoshop even on Windows because it's completely free. On Linux, GIMP is not an alternative but the best choice. GIMP is very much on par with Adobe Photoshop when it comes to features but the way this work is not up to the same standard. You can still do some serious photo editing on GIMP though. Not only images, but GIMP can also handle PDF and other file types!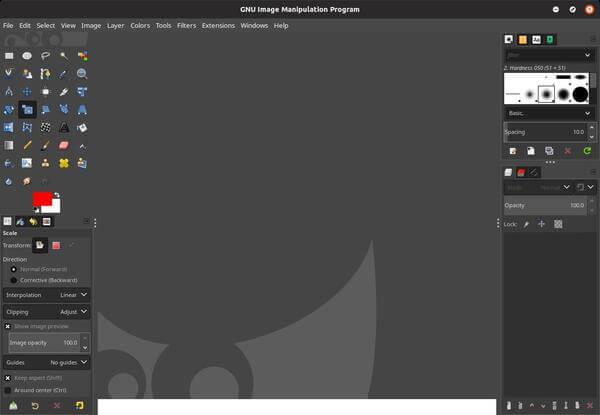 Being as popular as it is, GIMP is available directly from the repository on many Linux distributions. Although the repositories may contain a slightly older version at any given time. For the very latest version of GIMP, you can visit the official website.
Download GIMP
Windows Apps for Linux Users
You may find a lot of open source apps for Linux that probably replace Windows Apps. For example, instead of Photoshop, you'd have to settle for GIMP. Similarly, Adobe Reader is also not available on Linux but there is plenty of other software, some even better than Adobe Reader. That doesn't mean you won't find any Windows apps for Linux. In fact, there are many apps available for both platforms and for Linux most of these are free. We hope you are able to find out the apps for Linux that you have used for Windows before.