Is Smart TV smart enough to spend additional bucks for it? You may need to spend a couple of hundreds more on a Smart TV. Smart TV allows you to connect to the internet and browse the web, watch movies from your favorite streaming services like Netflix, Hulu, etc. It offers you all your entertainment in one box. At the same time, there are Smart TV converter streaming devices to let you convert TV into smart TV within your budget.
Here, we will show you if you actually need a smart TV or an external device to convert your existing TV into a smart TV.
Do You Need a Smart TV or Smart TV Converter?
Keep in mind while you run behind Smart TV there are dedicated smart TV converter devices that are smarter than your TV. They can offer a better user experience and features for a lower price. Smart TV, not all televisions are offering the same features, and once you buy one brand of smart TV, you stuck with that. Here these streaming devices will help you to chose what you want with more flexibility.
If you buy a smart TV converter streaming device, you can have a variety of dedicated features, and those are independent of the TV brand. You chose your streaming device and connect to any TV, and you have your Smart TV.
All of these smart TV streaming devices are coming in two different form factors. One is a USB Stick size device that can connect directly to your TV's HDMI port. Another one is a wallet-size box that can connect to your TV through an additional HDMI cable. Both of these smart TV converter devices are working with the help of low power USB power supply.
All of these streaming devices listed here is a one-time investment to buy and use. You can enjoy the free channels on these streaming devices or get paid channel subscriptions. These streaming devices are fetching the video through your Wi-Fi or via Ethernet port.
For best performance and uninterrupted streaming, these devices require a faster download streaming internet speed connection, preferably more than 5 Mbps. Let's take a look at the best streaming devices and smart TV converter devices for you.
Roku Ultra HDR 4K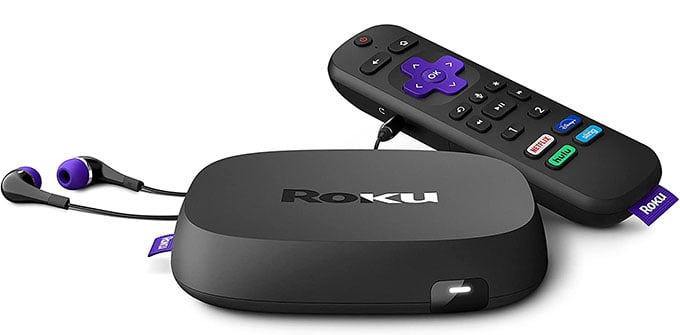 The most popular in this streaming device category is the Roku Ultra streaming box. Apart from the box-shaped streaming device, Roku comes in different forms including sticks and cubes. Roku has tons of built-in Roku channel apps that can install on your streaming Roku device to stream video or music to your TV.
There are paid and free channels and coming with Roku streaming devices that offer videos, TV shows, songs, etc. Roku is coming with separate remote control and remote apps for iPhone and Android users.
Google Chromecast 3rd Gen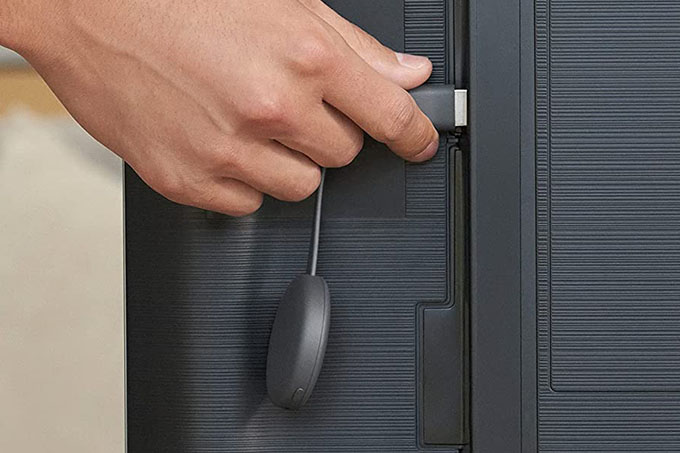 Chromecast from Google is a streaming device that plugs directly into the HDMI port on your TV. This smart TV converter device doesn't have any channel apps to install on a device like Roku. The Chromecast streaming device works like a bridge between your smartphone and TV, and there are tons of apps for iPhone and Android.
You can stream shows, movies, sports, and other videos direct from your Android phones or tablets, iPhones, and even from Chrome browser on your computer. Chromecast streaming device has come with plugins that work with Chrome browser that can stream local videos direct from Windows and Mac desktops. There is no dedicated remote for Chromecast, but coming with dedicated smartphone apps.
Apple TV 4K 5th Gen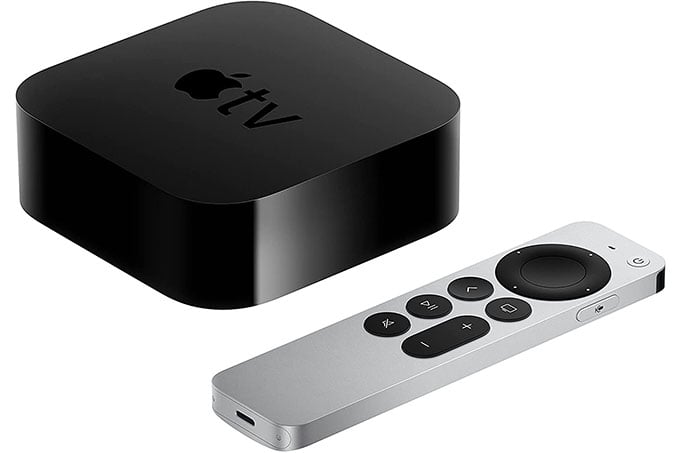 Apple TV is a top box that supports streaming directly from your Apple devices such as iPhone, iPad, and Mac. You can practically AirPlay your Mac desktop screen to your TV using Apple TV. Like other streaming devices, Apple TV has dedicated remote control and smartphone apps.
The Apple TV smart TV converter comes with dedicated apps that can stream videos, movies, music, podcasts, and feeds. Plus, the Apple TV+ subscription lets you watch new TV shows and movies right from Apple's streaming platform.
Amazon Fire TV Stick 3rd Gen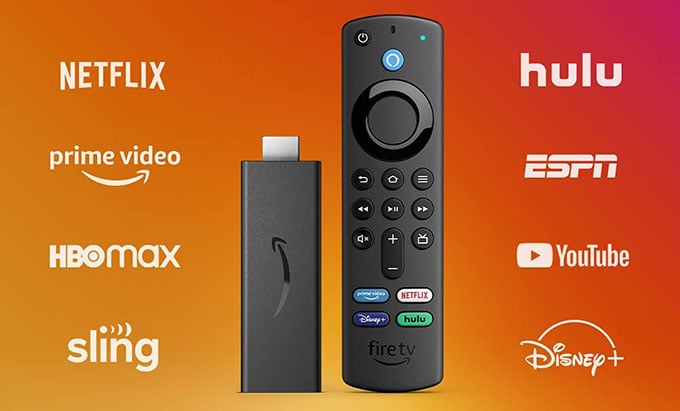 Amazon Fire TV Stick can stream HD video to your TV. A Fire TV Stick can give you the best streaming experience for the cost of less bandwidth internet connection. The smart TV converter is basically an Android TV device with Fire TV features.
Amazon TV is coming through dedicated channels and also can stream movies from Amazon Prime Videos for premium members. You can even connect your Amazon Echo speaker with Fire TV and use it as a booming speaker instead of the TV speaker. The remote controller offers Alexa support and dedicated channel buttons.
Roku Ultra 4K vs. Chromecast vs. Apple TV vs. Fire TV Stick
Here is a quick comparison between all of the best streaming devices to turn your TV into a smart TV.
All of the streaming devices and smart TV converters let you cast and stream content to your TV from your mobile phones or computers. Apple TV is offering you to stream the video from iOS device and Mac using AirPlay; Google Chromecast offers you to play with your Android device and Amazon Fire TV from Android phones and Amazon Fire Tablets. Roku streaming devices support both Android and iPhone devices.
Don't just go behind Smart TV unless you really need it. Shop around for these best streaming devices and smart TV converter devices and make a smart decision. Your Smart TV may outdate with newer models in the market while buying a new streaming device will cost you much lesser than $99. It is cheaper to replace an outdated streaming device than an outdated Smart TV.