Google Home or Nest speakers are a great addition to your smart home. But, they only allowed music streaming from Spotify, YouTube Music, and a few other services. Those who subscribed for Apple Music had to move to Spotify, like me, to connect and stream music using Google Nest speakers. You can now go back to Apple Music and start streaming to Google Home speakers.
Here, we will show you how to connect and listen to Apple Music on your Google Home or Google Nest speakers.
Connect Apple Music to Google Nest Speakers
Alexa already supports Apple Music streaming for Echo devices. If you are having Google Nest or Google Home speakers instead, you can now connect Apple Music to it too. You need to have the latest update for the Google Home app to get the Apple Music support for Home speakers.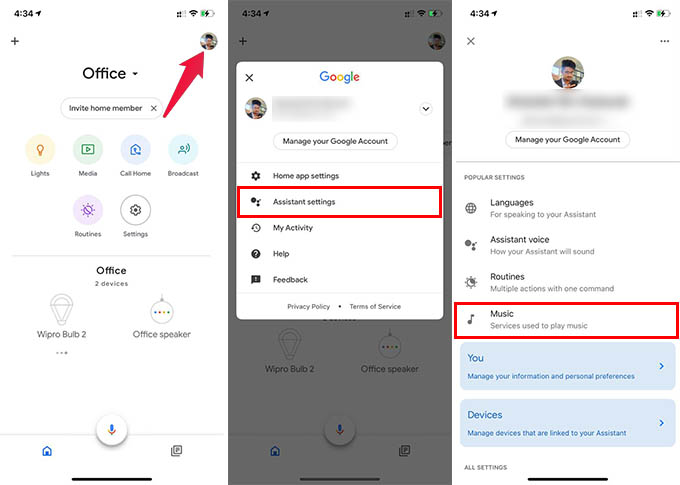 Open the Google Home app on your iPhone.
Tap the profile icon at the upper right corner.
Go to Assistant Settings.
Tap on Music from the settings window.
If you see Apple Music under "More Music Services", tap on it.
Sign in using your Apple ID and link your Apple Music with Google Home.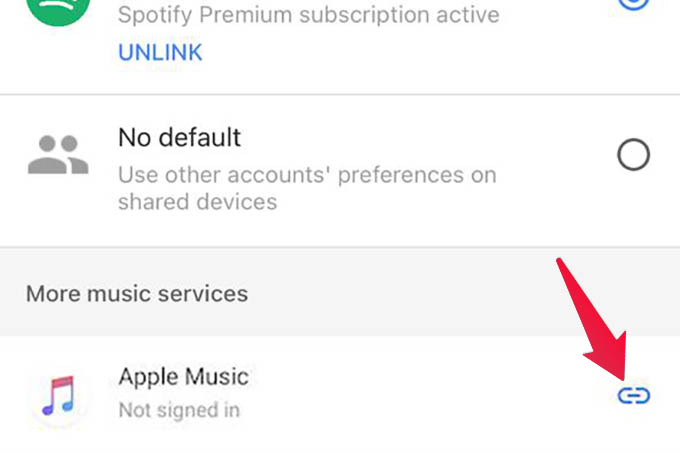 Once you set up Apple Music from the Google Home app, you can start streaming music from your library and your personalized stations.
Related: How to Use Spotify, YouTube Music, Apple Music, Pandora as Alarm
Google Home voice commands to stream from Apple Music:
Hey Google, play my library
Hey Google, play Billie Eilish on Apple Music
Hey Google, play songs like "bad guy" on Apple Music
Hey Google, play the album when we all fall asleep, where do we go on Apple Music.
Hey Google, play classical music on Apple Music
Hey Google, play some music on Apple Music
Hey Google, play new music daily
Hey Google, shuffle new music daily
Hey Google, I like/dislike this song/playlist/artist/album
Hey Google, skip forward 10 seconds
Hey Google, play it again
Hey Google, play Apple Music 1 radio
Hey Google, shuffle
Hey Google, pause
Hey Google, continue playing
Hey Google, next
Hey Google, what song is playing
Hey Google, play music on Apple Music on all speakers
Related: How to Connect and Control Light Bulbs with Google Home
When you have Apple Music as the default music service on Google Home, you do not have to specific "Apple Music" in every commands. You can also unlink and switch the default music service for your Google Home anytime.