Virtual Reality games are a great way to get more immersive and entertainment out of certain games. Of course, you need a VR headset and a compatible VR game to play. While there are many genres of VR games out there, the most fun ones that you need to be playing are the VR Horror games. One of the more fun horror VR games out there is Poppy Playtime. It's a game where you need to survive and escape from the toys in an abandoned toy factory.
Here is a list of the best Horror VR games like Poppy Playtime that you need to try on PC.
Five Night's At Freddy's: Help Wanted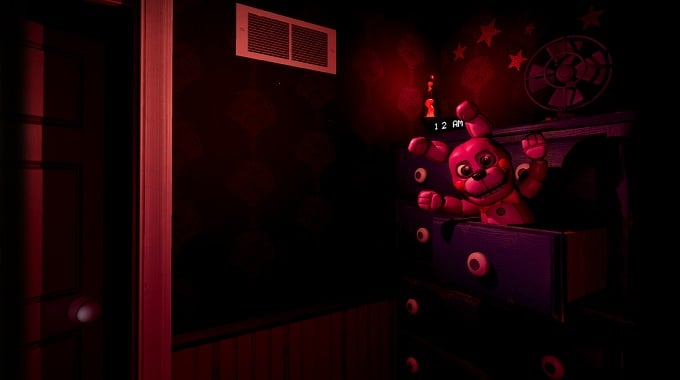 FNAF or Five Nights At Freddy's is an extremely popular Horror VR game that every VR gamer should play. This is a collection of mini-games that are present in the Five Night's universe. There are a lot of things for you to do in the game. Whether it's about repairing ventilation systems, entering claustrophobic areas, or even hiding around in the security office.
All of your favorite characters such as Freddy, Bonnie, and Chica just to name a few are present in the game. The game has a ton of fun modes that you can enjoy and experience the craziest jump scares ever.
Key Features: Supports VR and Non-VR Mode | First-Person Singleplayer | Survival Game
Download: Five Nights At Freddy's (Paid)
Boogeyman 2
Boogeyman 2 is another horror VR game where your doll seems to be having a mind of its own. The doll warns you about a monster boogeyman that has entered your house and wants to take you away. Your goal is to escape from the boogeyman at all costs. In Boogeyman 2, you will have to look for the hiding places where the boogeyman usually hides.
Things will get tough when one by one the lights will slowly be broken. As it is in a horror game, your batteries for the flashlight will last for a short time so you are left between saving power or charging the batteries up to find the boogeyman. As you would expect, the weather conditions in the game change every night. Some might make you get exposed to the boogeyman some might work to your advantage.
Key Features: Changing Night Weather | 90 FPS Support | Compatible with Oculus VR | Point and Click Survival Game
Download: Boogeyman 2 (Paid)
Phasmophobia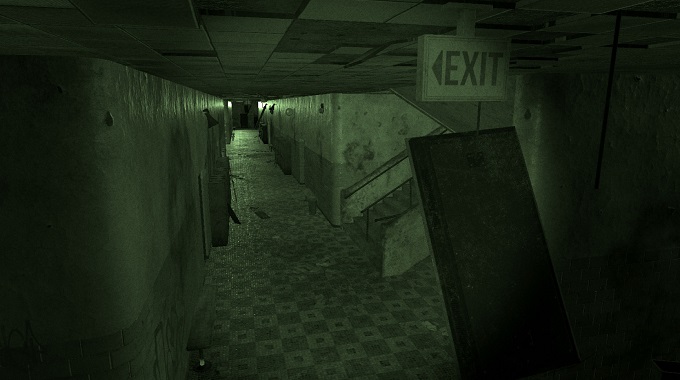 Phasmophobia is one of the scariest horrors in VR games where you and three other friends or other people online can play together. You and your friends are members of a paranormal investigation team who have been sent to various places to look for evidence related to paranormal activities. Your team is equipped with ghost hunting equipment to record all sorts of evidence.
There are CCTV cameras and motion sensors set up to help you find the ghost. The game has a number of ghosts that are unique and the ghosts can also react to whatever you speak or say within the game. Night vision sensors can help to find out where your ghost is at.
Key Features: Co-op Multiplayer | Cross Platform Support | VR and Non-VR Mode | Realistic Graphics | 10+ Ghosts
Download: Phasmophobia (Paid)
Paranormal Activity: The Lost Soul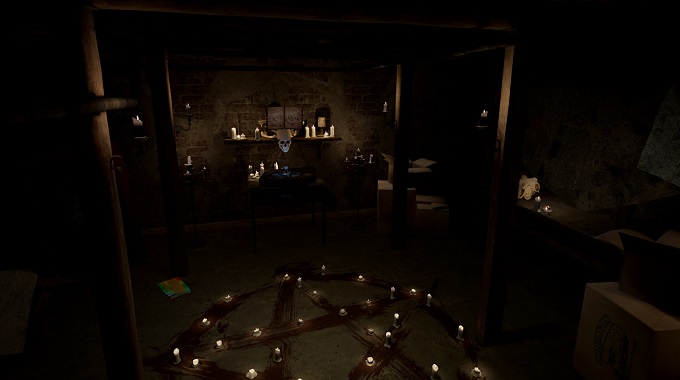 Judging from the title of the game, yes this is the game based on the Paranormal Activity movie franchise. So yes, you can expect all the horrors and jump scares in the game that too in VR. In The Lost Soul, you are in a home that is located in the woods. While you might think you are alone, there are a few spirits lurking around in the house, trying to haunt you and do anything to take your life.
There will always be some random events taking place in and around the house so, staying alert at all times is equally important. Also, you have to try your best to not let your flashlight die on you. The sound effects in the game are what will make your heart race faster than you thought.
Key Features: VR and Non-VR Mode | Immersive Environment | Intense Sound Effects | Singleplayer Mode
Download: Paranormal Activity: The Lost Soul (Paid)
Blair Witch VR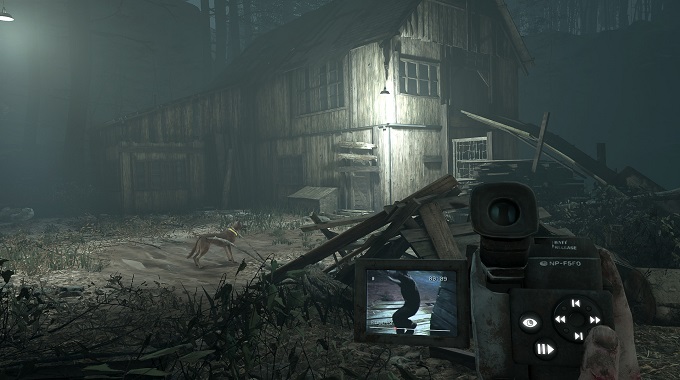 Watched the Blair Witch movie? Thi VR game is based on the movie and yes you can expect a good ton of jumpscares and horror scenes right away. In Blair Witch VR, you play the role of a former police officer named Ellis. You are tasked to look out for the missing boy in the Black Hills Forest.
While you are out and about investigating the case, you only realize that this case brings in more and more nightmares as the Blair Witch will do anything to distract and haunt you. The only living being with you is your sidekick Bullet. The VR version of this game has been rebuilt from the ground up to bring in a more immersive VR experience.
Key Features: Highly Graphic | Improved Game Mechanics | Singleplayer | Immersive Horror Effects
Download: Blair Witch VR (Paid)
Transference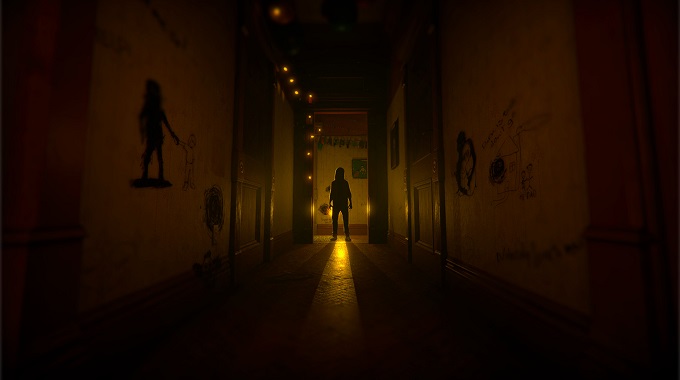 Transference is a first-person physiological horror game that feels like a movie. You get to choose between three perspectives where you need to uncover the mystery behind each person's corrupted consciousness There are a lot of mysteries and events that you will have to interpret which eventually leads you to find out the actual truth.
Key Features: First-Person | Narrative Story | VR and Non-VR Modes | Horror Thriller | Puzzle Game
A Chair in the Room: Greenwater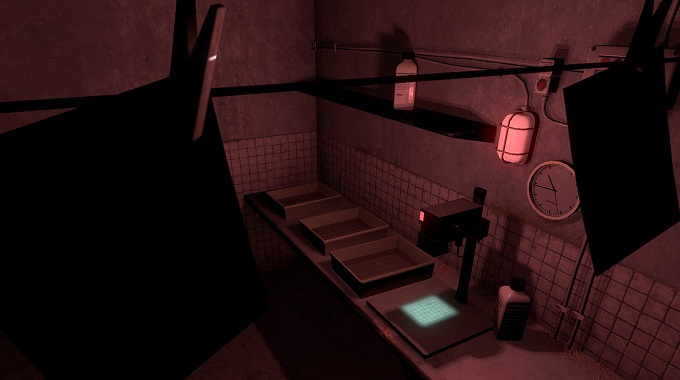 A Chair in the Room has southern gothic vibes, swamps, and dirty motels. The game will take you through various elements that affect people in day-to-day life such as corrupted institutions, religious immortality, and even murder. You play the role of patient 6079 in the Greenwater Institute. You have no memory of who you are and why you are in the said institute.
A Chair in the room has a total of 6 chapters with each chapter spanning between 20 and 30 minutes. This is more of a physiological game where you need to find out answers to who you are and why you have been kept in the said institution and how you can escape from people who are trying to haunt you down.
Key Features: Singleplayer | VR only | Psychological Horror | Puzzle Solving
Download: A Chair in the Room: Greenwater (Paid)
The Persistence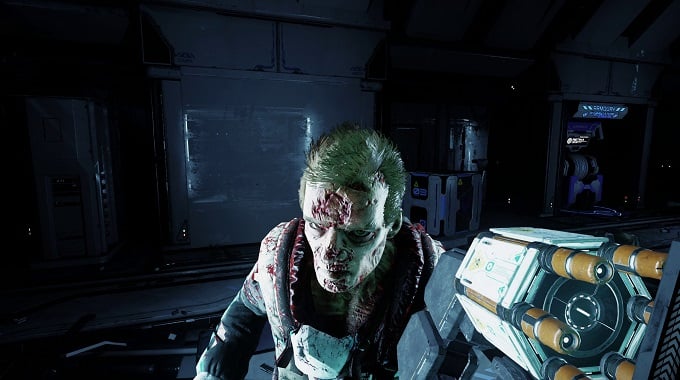 The Persistence is an interesting horror VR game where you are on a starship but there is a lot of chaotic stuff happening on board. For starters, you play the role of a cloned security officer Zimri Eder. Your goal is to repair the starship in order to make your way back to Earth, safely. While you are out on your journey to repair the starship, there are a lot of things awaiting you in the darkness to attack you at all times.
You need to take cover and stay in the darkness at all times to prevent being attacked by the new inhabitants on the starship. You will also have to harvest DNA, improve your health and also upgrade your weapons in order to defend yourself from the new members. When you die your consciousness gets uploaded to a whole new cloned body, meaning you need to upgrade and prepare yourselves at all times.
Key Features: Singleplayer | LAN Co-Op | Multiple VR Headset Support | VR and Non-VR-Mode
Download: The Persistence (Paid)
The Exorcist: Legion VR (Deluxe Edition)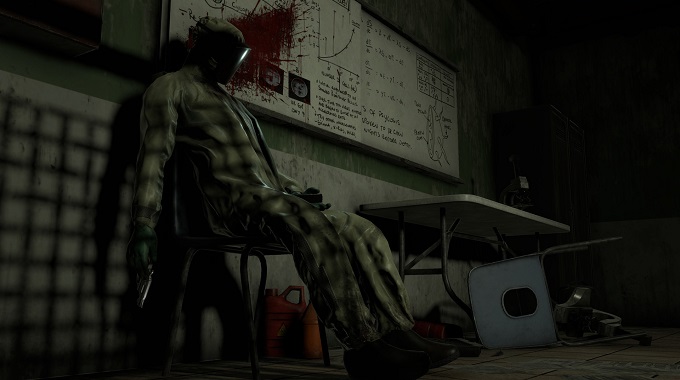 The Exorcist is an interactive and episodic VR horror game. The game has 5 different episodes for you to play through. Each chapter has a playtime of around 20 to 25 minutes and you can always replay the chapter as and when you like. Each chapter has a certain number of easter eggs that you can find. Every chapter has a different demon which means there is always something interesting to battle against.
Key Features: Singleplayer| 5 Chapters | Realistic and immersive Environments | Multiple VH Headset Support
Download: The Exorcist: Legion VR (Paid)
Affected: The Manor- Complete Edition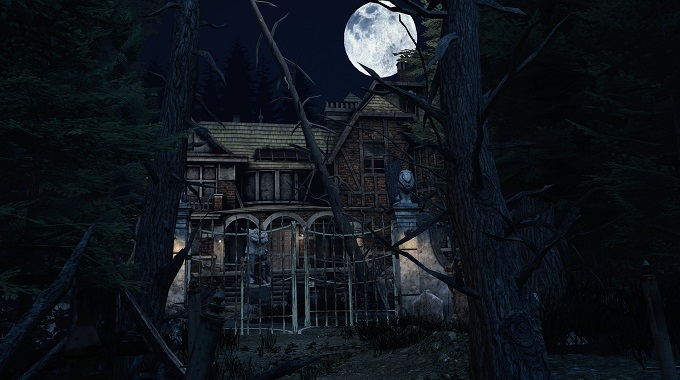 Your goal in this game is to escape from the Manor- the haunted house. Every corner of the house that you step into has some kind of trouble waiting up on you. The complete edition of this game offers two gameplay modes. The Gauntlet is a speedrun mode where you will have to bag the fastest time in completing the round and be on the top of the leaderboards. In the second mode, Darkness, you have to complete the game and explore the house with just one item in hand- a candle.
Key Features: Multiple VR Headset Support | Singleplayer | Numerous Jumpscares | Two Gameplay Modes
Download: Affected: The Manor (Paid)
These are the best VR Horror games that you can play on your PC. Considering that it's Spooktober season, there's only going to be more fun trying out such horror games during this season. Most of the games work best with the Oculus Rift, HTC Vive, and Valve Index VR headsets. Interesting ones from this list will have to be Paranormal Activity and Blair Witch VR.