PC gamers are known to be obsessive about FPS in games, and for good reason. When you're playing competitive games, every extra frame per second you can squeeze out of your system can be the difference between winning and losing. If you game on your Android smartphone, you can still check FPS in games.
Android has slowly become one of the most popular gaming platforms without too many people noticing it. Unlike PC games where the system requirements limit the potential player base, most Android games run on almost every Android device. As a result, game developers can target a larger audience. Everyone who does not have a PC, a PS or Xbox is still likely to have and Android device. This obviously also increases the potential player base.
Use the Built-in Gaming Mode to Check FPS in Games
The large potential player base and the huge number of games being released is why you may have noticed many gaming phones being released recently. Not only that, most manufacturers have a built-in gaming mode on Android. Gaming Mode optimizes the system for more performance during gaming sessions. Different manufacturers have different takes on it, of course, and offer different features. One of the more common features is the ability to see an FPS counter.
Now, Samsung's implementation is obviously different from OnePlus, which differs from Xiaomi's and theirs is different from others and so on. But most phones, even Pixel phones today, have a gaming mode. Except on a Google Pixel, most phones have a dedicated app for it too. That makes it easier to find and configure.
On a OnePlus, for example, you can find a Games app from where you can configure everything about the gaming mode. It also acts as a place where you can find all your games easily.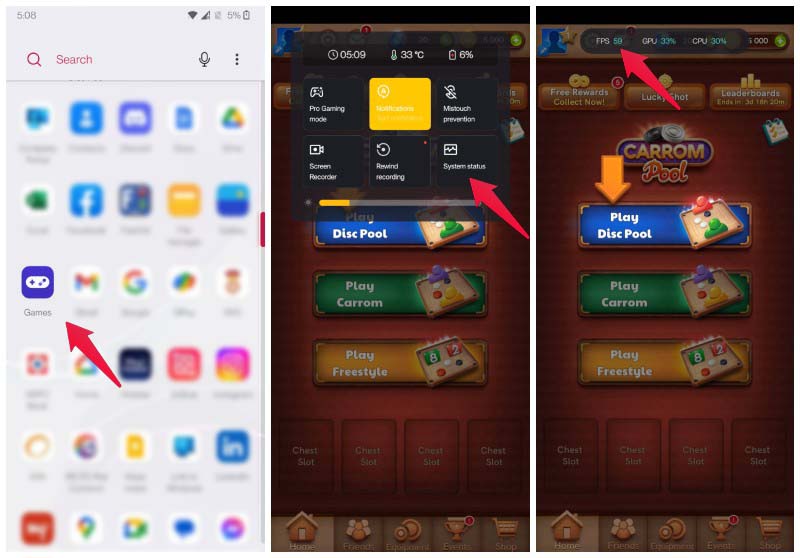 To check FPS on OnePlus, launch any game.
Swipe in from the top-left or top-right corner.
From the game mode overlay, select System.
You should now be able to see an FPS counter, amongst other things, at the top.
How to See FPS in Android 12?
If you have a Google Pixel running Android 12 and above, here's how to check fps in games.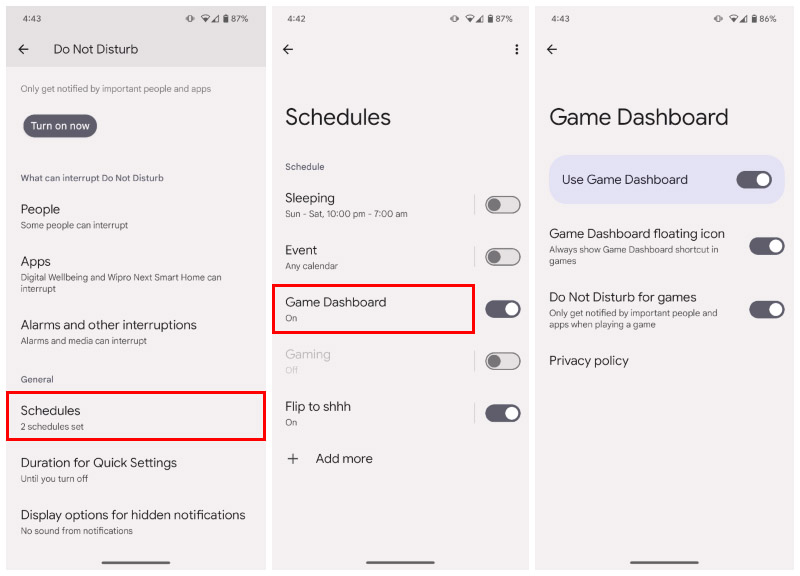 Go to Settings > Notifications > Do Not Disturb.
Toggle on Game Dashboard then tap on it.
Then toggle on Game Dashboard floating icon on the next page.
Launch any game and tap on the arrow pointing in on the right edge of the display.
Tap on the Game Dashboard icon.
Tap on FPS and then tap on the close button in the top-right corner.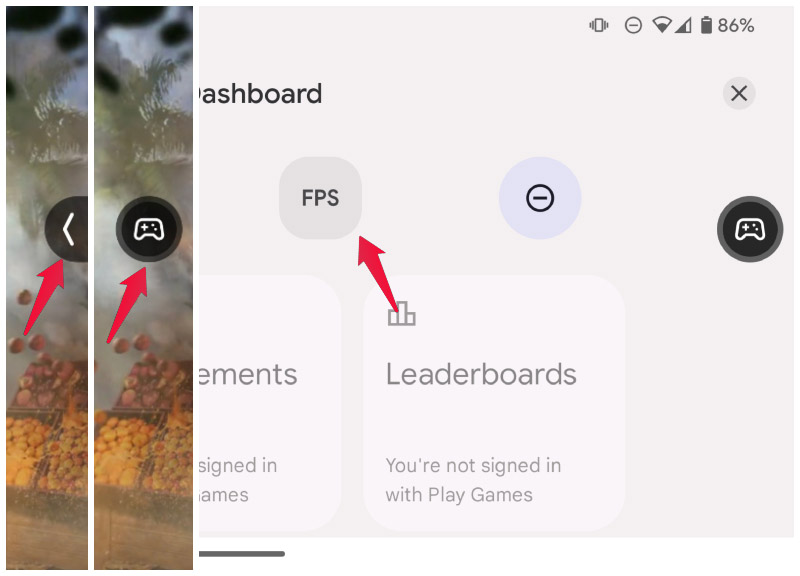 You should now be able to check FPS in games on your Android phone. You can push the FPS counter and Game Dashboard icon back into the screen edge to hide them.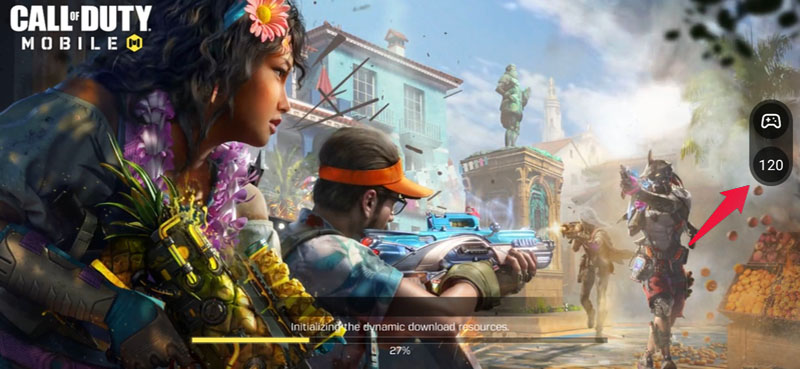 Use A Third-Party App to Show FPS Meter on Android
There are, of course, third-party apps for just about everything on Android. However, if you try out apps that display an FPS meter on Android, you might be disappointed. Most such apps that claim to do so simply show the display refresh rate, rather than the number of frames being rendered by the GPU. That is something you can do from the hidden Developer options already, without an app.
There is one free app available on the Play Store, though, which does work somewhat accurately.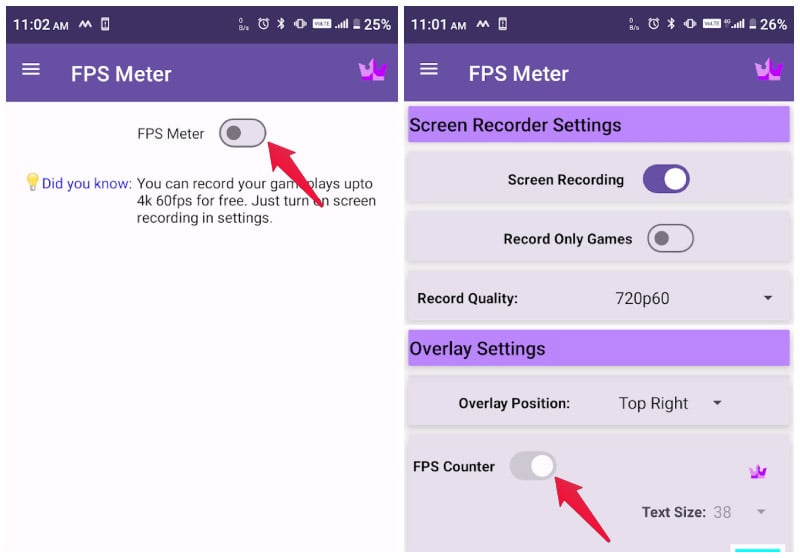 Download FPS Meter (No Root) from the Play Store.
Launch the app once installed.
Toggle on FPS Meter from the top.
Tap on Start Now to allow the app to record your screen.
Toggle on FPS Counter under Overlay settings.
Launch any game that you want to check fps for.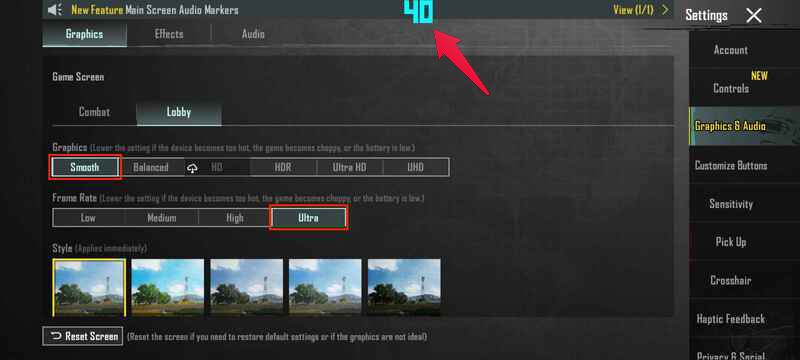 You should now see the in-game fps at the top. To be fair, even this app is not quite as successful in showing the real-time frames per second in some games. But it does work for some others, and it's hard to say which ones it won't work for. You'll just have to try and see.