The iPad is a fantastic device whether it is for work, home, or even school. While you ,can do everything on an iPad, a lot of people feel like it's simply not a device that is ideal for playing games. But then, what about Appel Arcade being supported on iPads? You see, Apple Arcade is a great service that lets you play an end number of games for a monthly subscription. And yes, that also includes paid games.
If you are someone lost about what are the best games to play on your Apple iPad, whether via Apple Arcade or not, you can check out this list.
Mini Motorways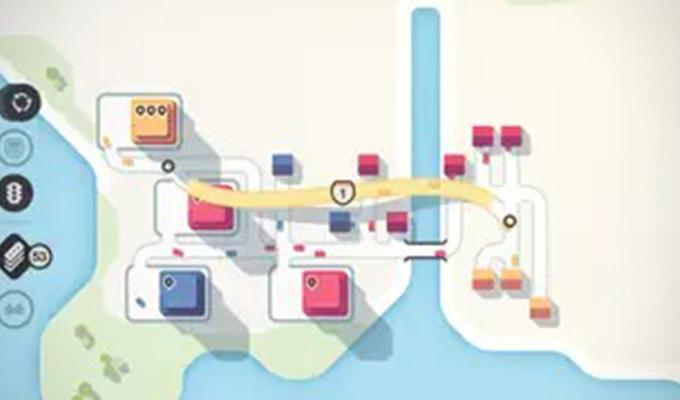 Want to play a game where you be the person in charge of the road and traffic? Mini Motorways is a fun little game that lets you manage roads and traffic. You start from scratch in a small village with few cars and roads. You can draw the roads as per your liking, but you have to ensure that you do not clog and cause traffic jams.
Mini Motorways is quite fun as it has a ton of upgrades as well as maps based on real-life cities. You can choose between the various game modes to either relax and play or get creative and play around. The best part about Mini Motorways is that you can compete with your friends. Another fun thing you can do with Mini Motorways is export your cities as a GIF and share them with your friends.
Key Features: Ever-growing Cities | Multiple Upgrade Options | 2 Game Modes | Supports Bluetooth Controllers | Compete Against Players | Daily and Weekly Challenges | Interesting Soundtrack | GIF Exports
Download from App Store: Mini Motorways
Iron Marines Invasion RTS Game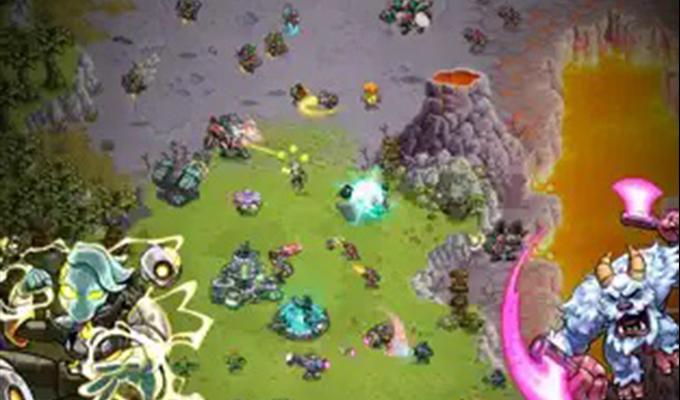 Real-Time Strategy games have always had a large player base. The same can be said about Iron Marines. This is a game that spreads across deep space. There are a lot of invasions taking palace in the galaxy and it is your role to lead your corps to victory again the enemy armies. Each unit in your army has its own fighting skills. You will be able to make the best use of them.
You can make use of numerous weapons such as snipers, missile launchers, and mechas. As the leader, you will be able to train your army and even upgrade their skills so that you can bring victory to your team. There are different difficulty modes that you can choose from to make the game and battles even more challenging. The best feature of Iron Marines is that you can play the game offline.
Key Features: Multiple Difficulty modes | Offline Support | 25+ Campaign Missions | 75+ Special Operation Abiltiies | 8 Special weapons | 9 Different Heroes | 20+ Acheivements | Daily Challenges and Rewards | 24 Unique Troops | Numerous Worlds To Explore
Download from App Store: Iron Marines Invasion RTS Game (Paid)
Papers, Please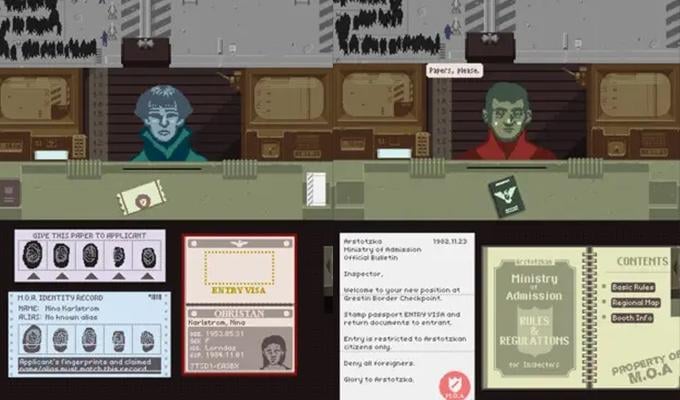 Ever wanted to be someone who was in charge of official work at the borders? With Paper's Please, you get to play the role of an Immigration Officer. "Papers, Please" is a highly acclaimed iPad game that puts players in the role of an immigration inspector in a fictional dystopian country. The game's gripping story and moral dilemmas will keep players engaged and on the edge of their seats. As the gamers make difficult decisions that could have serious consequences for the people they are deciding on, as well as for themselves and their families.
The atmospheric art style and retro-futuristic setting give the game a unique and compelling look. Your role is to control the number of people that are entering Grestin from Kolechia. A sit is with people immigrating into another country, you will have to be on the lookout for people who might be trying to smuggle in banned goods. You also need to be on the lookout for spies and other people who can potentially bring harm to Grestin.
Players must review and approve or deny entry to people attempting to enter the country while juggling keeping their families alive and maintaining order in their country. The dynamic storyline and multiple endings based on the players' choices make for a highly replayable experience.
Key Features: 20 Different Endings | Enhanced Inspection Mode | Game Center Achievements | Leaderboards | Unlockable Multitouch Mode | 31 Days Gameplay | Supports Multiple Languages
Download from App Store: Paper's Please (Paid)
Dead Cells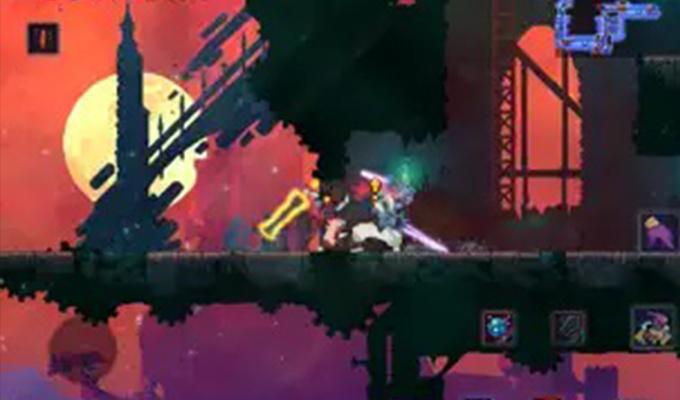 Dead Cells is a role-playing game for the Apple iPad. You play the role of a failed experiment. You get to explore a castle that keeps changing. Your job is to find out what has happened to the dark and gloomy island. However, if you plan on entering the castle, you will have to fight against the guards or keepers of the castle, survive, and then enter it. The game's graphics are 2D styled, with the controls for your character present at both corners of the iPad. You have access to a number of weapons and skills that will help you in taking out the enemies.
The game has three different DLCs that you can play through if you enjoy the game and want to continue on the adventure. Every time you get killed, you will be unlocking new levels. You have to be paying attention to your enemies' patterns and movements which will help you in taking them out.
Key Features: Replayability | Multiple DLCs | 2D Graphics | Unlock new Levels | Play At Your Own Pace | Numerous Weapons and Skills | Lots Of Exploration
Download from App Store: Dead Cells (Paid)
Prison Architect: Mobile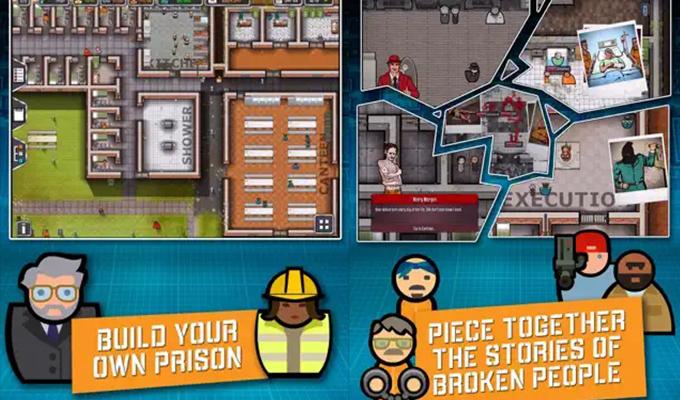 Looking at the game's title, you might laugh to yourself. Well, the game is really what it is. You are the architect for a maximum security prison. Oh, you will also have to manage the prison while designing it. The entire design and layout of the prison are to be set by you and only you. Whether it's the cell blocks layout, facilities, hiring staff, as well as timely staff payments, is to be done by you. As you would know, a prison has multiple amenities such as guard rooms, canteens, workout areas, solitary confinement, and also an execution chamber.
The game lets you play through the story mode and campaign mode. As you progress through the game, you will be able to unlock more chapters and facilities that can be used to improve and upgrade your prison. Of course, you need to manage the budget and expenditure of the prison at all times. There will also be floods and other violent nature calls that might try to bash your prison.
Key Features: Management Skills | Multiple Campaign Modes | Building Skills | Money Management | Planning | manage Violating offenders | Multiple Objectives To Complete
Download from App Store: Prison Architect: Mobile (Free)
ReFactory: Factory Simulator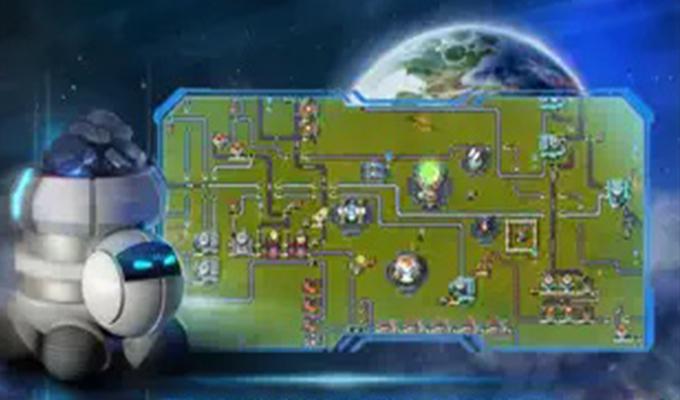 Don't we all love simulator games? Simulator games are a great way of experiencing things that you might not be able to enjoy in real life. In this factory building simulator, you are tasked with building an automated factory. The lad that you are building the factory is on an unknown alienated planet. Because the spaceship has failed and crashed, you have to restore and recover everything. That means you have to begin building up a city from scratch.
Your factory will have to be able to produce numerous items such as wire, furniture, and everything that will be valuable for the spaceship. You can also keep building up a network of factories so that you can speed up production as well as have materials ready whenever you might need them. While building your factories, there will be aliens who would love to attack your factory, so you will have to defend your factory from the bad guys.
Key Features: Resource Collection | Building Simulation and Management | exploration | Automation of Facilities | Solve Puzzles | Strategy, and Planning
Download from App Store: ReFacotry: Factory Simulator (Free)
Builderment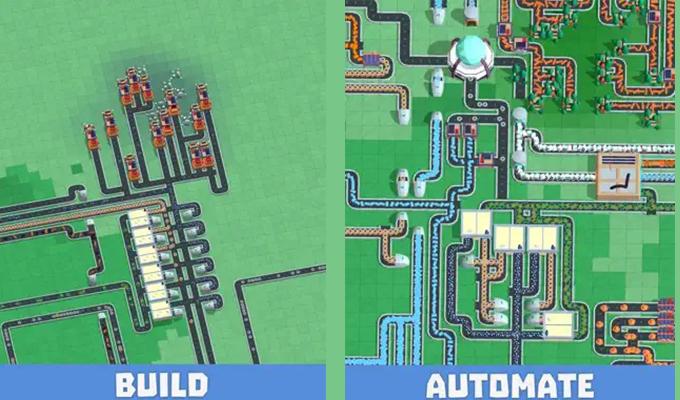 Builderment is an iPad game, another factory-building game like ReFacotry. This is perfect for fans of building and management games. Players take on the role of a city builder, responsible for designing and constructing a bustling metropolis. The game's realistic graphics and detailed building options make it easy to create a city that is both functional and beautiful.
With Builderment, players must balance the needs of their citizens with the resources available to them, making strategic decisions to ensure the growth and prosperity of their city. The game's dynamic economy, where players must manage taxes, employment, and budget, adds a layer of depth and challenge to the gameplay. The multiplayer mode allows players to compete and collaborate with friends to build the ultimate city.
You will begin bullying a factory on a deserted land. You begin it by harvesting resources, which can then be crafted around using the factories that you are building. However, you need to know that the factories you will be building will not be on earth rather, they will be on some other planet up in space. So, you need to plan and identify the resources which can be useful for your factories.
Key Features: Resource harvesting \Planning | Management | Factory Building and Automation | Exploration
Download: Builderment (Free)
These are the best games that you can play on your Apple iPad. Different games attract different players, so it's not possible to say or conclude that a particular game is the best for every kind of player. However, if you're fine with playing any type of game on your iPad, you might want to try out iron Marines, Dead Cells, and Prison Architect. These are fun games that have replayability value- which is kind of important for a lot of players out there.