Apple AirTag is the new pretty-face Bluetooth tracker for iPhone users. You can use the tracker to locate your keys, bags, cars, and even bikes. One of its added advantages is the year-long battery life and the replaceable battery. So, if your AirTag battery is low at the moment and looking to do exactly what you have to do, here you go.
Let us discuss how do you check the AirTag battery level, the type of battery to use, and how to replace the AirTag battery.
Content
How to Check AirTag Battery Level on iPhone
Apple AirTags come with assured battery life for almost a year. That means, once you set up a new AirTag and start using it, you do not have to bother about the AirTag's battery level for one year straight. And for the best part, your iPhone will warn you when the AirTag is about to die.
Although, if you think you have been finding AirTag by playing sound a lot (or if it is nearly a year since you started using the AirTags while you are reading this), or even if you think you got a faulty device, you have come to the right place. You can check your AirTag's battery charge right from the Find My app on your iPhone.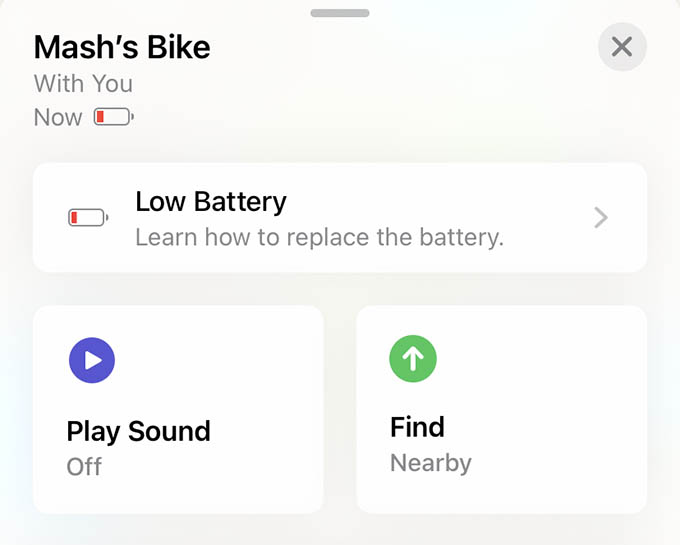 To check Apple AirTag battery level, go to Find My app and navigate to the Items tab. There you will see your connected AirTags listed. Tap on any of them to see all the information about the particular AirTag. It includes a battery icon next below your AirTag's name. It shows full, which means the AirTag battery is full. The battery icon will turn red if your AirTag battery is about to die.
Related: How to Stop an App from Using Cellular Data on Android
What to Do If My AirTag Shows Low Battery Warning?
AirTag does not have any indicators, light, or sound alerts to let you know when the battery level is about to go south. What it has is your iPhone to show all the warnings including those which are related to the battery level. If your AirTag battery is low, you will get a notification alert on your iPhone saying "AirTag Battery Is Low" with a message saying "Replace the battery on [Your-AirTag-Name] soon."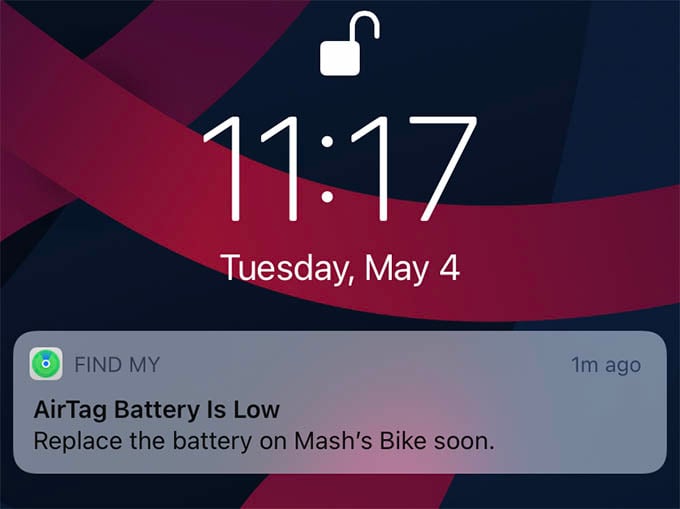 Now that you have got a warning on your iPhone about the low battery on AirTag, you might be thinking about what to do. Here is what you will do – Replace your AirTag battery. So, how do you do it? Below is a step-by-step guide to help you replace the low battery on Apple AirTag.
Related: How to Remove AirTag Speaker to Disable AirTag Sound
Which Battery Should I Use with Apple AirTag?
Apple AirTag trackers come with a replaceable battery of their own. When it says replaceable, don't worry, it does not use any expensive Apple-only battery cells for the purpose. Apple AirTags use a generic CR2032 coin cell battery to power up the entire tracker.
Today's Deal: $1.03 Off
Once the battery level of your AirTag runs out, you can buy any CR2032 coin cell battery and replace it easily and use it for another year, and repeat the same forever.
How to Replace Apple AirTag Battery
If you just got a notification about the AirTag battery low, keep calm and go to the Find My app. Go to the Items tab and select your AirTag to see if it says "Low Battery" there. If it does, take the AirTag in your hand and replace it as we say.
Gently press the steel covering of your AirTag with two fingers and twist it counter-clockwise to unlock the battery case. When the rotation stops, pull out the metal covering to see the CR2032 coin cell battery within your Apple AirTag tracker.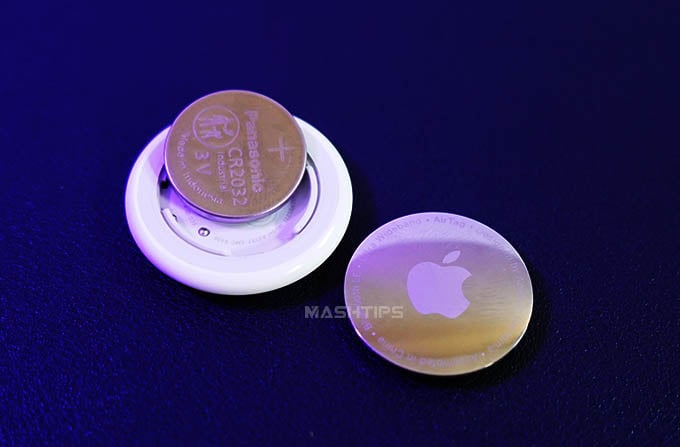 Now, remove the coin cell battery from your AirTag using something tiny and sharp, but do it gently. Make sure you do not hurt the plastic body of your AirTag.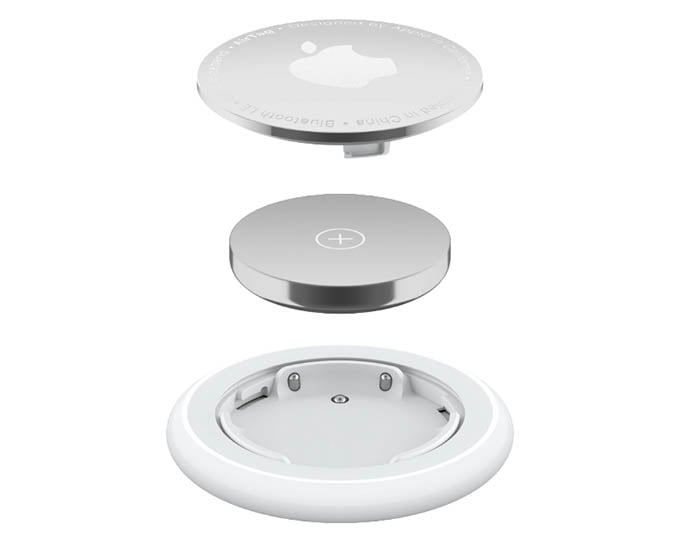 Once you removed the AirTag battery, take the new one and put it on the AirTag. Make sure the "+" part comes on top and the other side goes under. Press the battery to lock it to the AirTag. Now, put back the metal cover, press, and rotate it clockwise to lock your AirTag with the new battery.
Related: 20 Best Apple AirTag Accessories and AirTag Holder Cases to Secure the Tracker
Once you replace AirTag battery, it can now run for as long as you want. You just need to mind the AirTag low battery warning that may popup once in a year and replace the battery as we said.