With Apple AirTag, you can track anything using your iPhone, from keys to cars, as we know already. To get started with a bunch of new AirTag trackers right on your hand, all you need is an iPhone. If you do not want to go any extra step to set up AirTag trackers, here is a quick walkthrough.
In this guide, we will show you how to quickly set up a new Apple AirTag with your iPhone.
Quickly Set Up New Apple AirTags
If you have a supported iPhone model, you can easily set up your new AirTag with iPhone in the blink of an eye. If your iPhone runs on iOS 14.5 or newer, AirTag can pair and work with your device.
Before setting up, go through the below checklist and make sure your iPhone is ready.
iOS 14.5: Settings > General > Software Update
Enable Find My: Settings > Your Name > Find My > Find My iPhone > On
Turn on Bluetooth
After enabling whatever is needed, you can now go through the below steps to set up a new AirTag with iPhone.
Step 1: Peel off the plastic wrap around your AirTag. Pull the plastic tab to activate your AirTag.
Step 2: Unlock your iPhone and hold the activated AirTag near to it.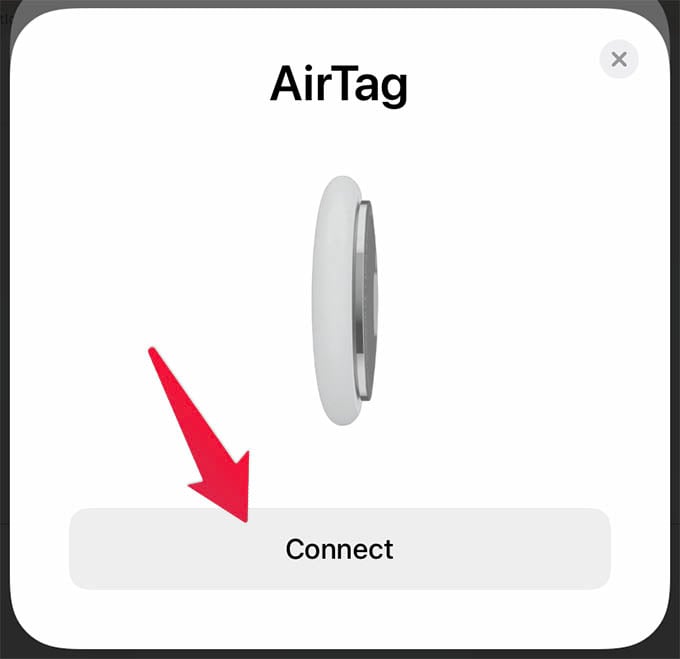 Step 3: A popup will appear with AirTag icon on your iPhone. Tap Connect button on the popup.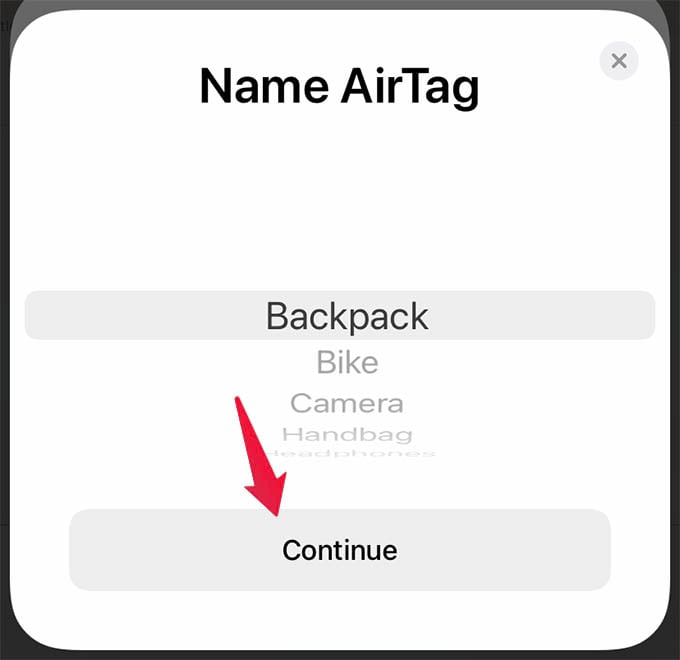 Step 4: Now, select a name for your AirTag from the menu and tap Continue. If you want to give your AirTag a custom name, do check out our guide.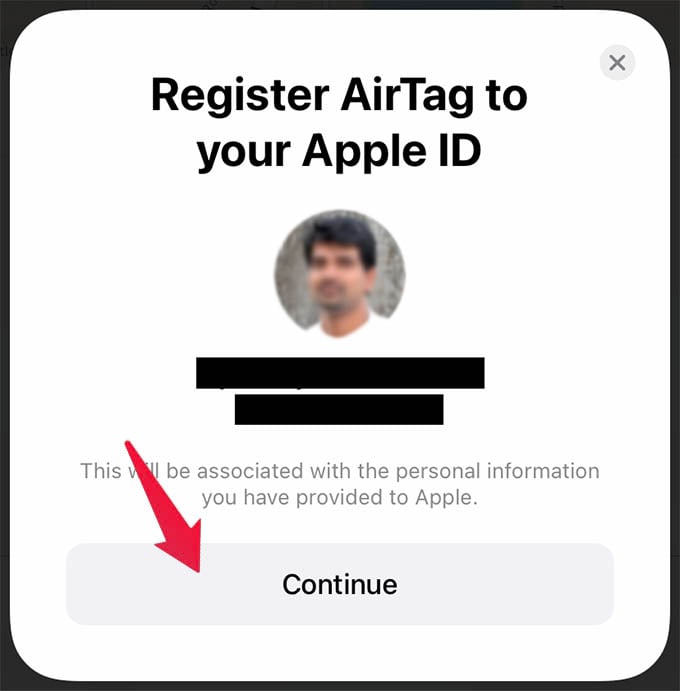 Step 4: Tap Continue on the next screen after verying your Apple ID and phone number.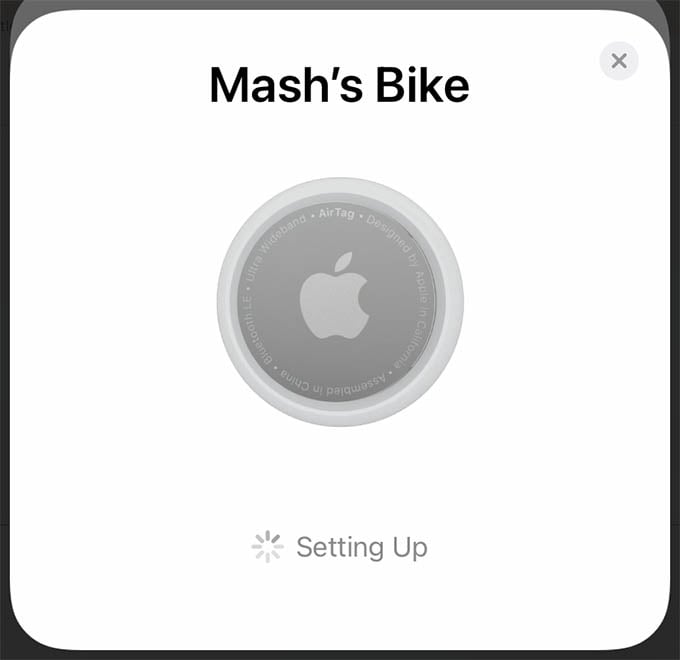 Step 5: Wait for a moment to let your iPhone pair with the AirTag. Once you do it, you can see more details about your AirTag from the Find My app on your iPhone.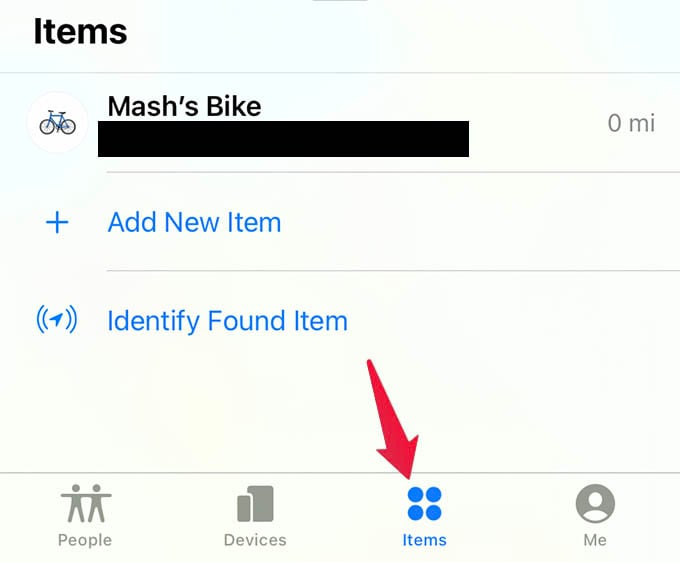 Go to the Items tab in Find My app to see your AirTag location and details. It lets you find your AirTag if it goes missing.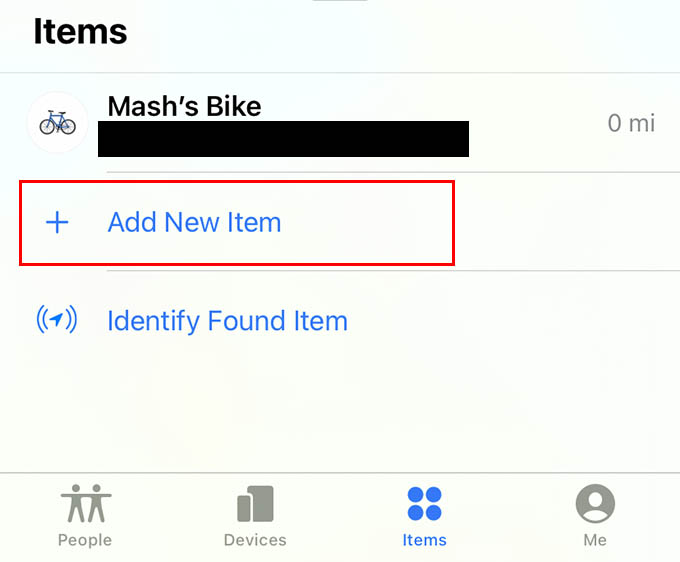 To add a second AirTag to your iPhone, go to the Items tab on your iPhone and tap the "Add New Item" link. Choose AirTag from the popup screen and start pairing as you did with the first AirTag.
Related: How to Stop an App from Using Cellular Data on Android
Set Up Apple AirTag: FAQs
Of course there are tons of questions in your mind while setting up a new AirTag with your iPhone. If you still have some, here are some of them answered.
What is an AirTag?
AirTag is an item tracker and finder device from Apple. You can pair AirTag with iPhone and attach it with anything you own, and you can find the thing later using the Find My app on iPhone.
How does AirTag work?
AirTag uses UWB (Ultra Wideband) technology with Apple's W1 chip. The device can pair with your iPhone when in range and helps you find the precise location wherever it is. It also has GPS location, NFC, and Bluetooth to put everything together to working.
What are AirTags used for?
Apple AirTag can be used to track anything you own, from your car keys, TV remotes, to even your car. Attach the tiny device with anything and you will get notified if it gets stolen or you lose it.
How much are AirTags?
Apple AirTag costs $29 for a single tracker and $99 for a pack of 4 in the US.
Which is better Tile or AirTag?
Tile is a Bluetooth based item tracker while Apple AirTag uses Ultrawideband technology to determine its location. For iPhone users, Apple AirTag is the best choice and Tile is now good for Android users.
Does AirTag work with my iPhone?
Following are the iPhone models that support the new Apple AirTag: iPhone 12, iPhone 12 mini, iPhone 12 Pro, iPhone 12 Pro Max, iPhone 11, iPhone 11 Pro, iPhone 11 Pro Max, iPhone XS, iPhone XS Max, iPhone XR, iPhone X, iPhone 8, iPhone 8 Plus, iPhone 7, iPhone 7 Plus, iPhone 6s, iPhone 6s Plus, iPhone SE (1st generation), iPhone SE (2nd generation), iPod touch (7th generation)
Related: The Mini Enforcer: Track Your Vehicle with Covert Magnetic Tracker
Apple AirTag, like any other Apple device, is quick as a flash to set up and use. However, you may leave out some things while setting up a new AirTag with your iPhone and this guide should have helped you set up a new AirTag with iPhone.