With Wi-Fi setup at the home, office, and public places, you really don't need cellular data most of the time. However, if the WiFi fails, you will end up using cellular data a lot more. Mostly, mobile data packs are limited but many apps may try to consume all data limit you have. The only way to stop this is by blocking such apps from using cellular data on you Android phone.
Let's begin.
Turn Off Mobile Data for an App on Android
Some apps use up a lot of data even when you are not using them. Android allows you to restrict mobile data usage on these apps on most of the phones. There are many third-party apps that can help you block cellular data usage on your phone, but we will take a look at how you can do it without any apps.
First, go to the phone Settings. You can navigate from the quick settings menu or from the app drawer. 
From the settings, head on to Connection & Sharing > Data usage.
Here, you will find the listing of apps and their respective data usage. You can filter the list for mobile as well as Wi-Fi usage. Select the app you want to block cellular data from here.
Navigate through the app to find out the amount of mobile data it consumes. You can find the statistics sorted by day or month. 
Toggle off the Mobile data for the app if you no longer want the app to consume your cellular data. You can also restrict Background Data, which will force background activities only when Wi-Fi is turned on.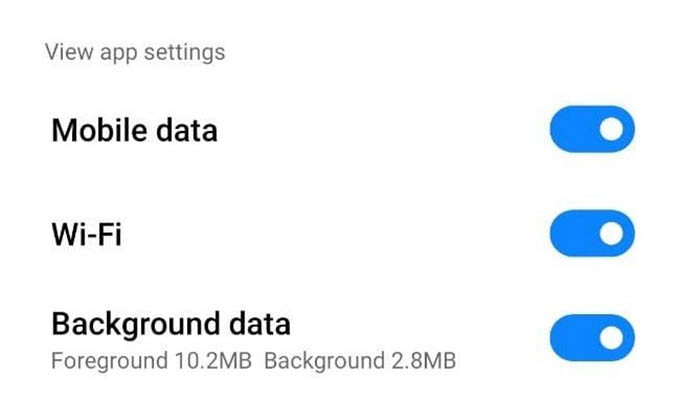 Related: How to Save Cellular Data in Signal App on Android Phones
Restrict Cellular Data for All Apps on Android
If you want to keep the data usage in constant check, you can disable it for all apps. Disabling cellular data for all apps means you are turning off the mobile data in whole.
To turn off cellular data on Android, navigate to Settings > Mobile Networks, and toggle OFF the Cellular/Mobile Data. 

You can also turn off cellular data for all apps on your Android phone from the Quick Settings pane. Simply swipe down from the top of the screen and toggle off the Mobile Data.
Related: 12 Android Offline Messaging Apps to Send Message without Internet
More Tips for Cutting Back on Data Usage 
Apart from disabling data usage on mobile devices, there are multiple ways to optimize cellular data usage by apps. Many apps like YouTube and Netflix offer low-data streaming options and restrict downloads without Wi-Fi. Here are some options you can opt to save cellular data.
Restrict Autoplay on Apps 
Video streaming can consume an insane amount of data. Many social media apps autoplay the video while you are browsing your feed
For instance, you can turn off the autoplay feature on Facebook to save unnecessary data consumption. Inside the menu, Go to Settings & Privacy > Settings > Media.
You can now opt for options that reduce the media size and disable the auto-playing of videos. Likewise, you can disable Twitter and Instagram autoplay from the respective apps.
Browse in Lite Mode
Many browsers like Chrome and Opera have data-saving options. They can help you save more than half of yourdaily cellular data consumption. You can enable Lite Mode in Chrome. This will enable web pages to load with minimal content and low-quality images. 
Stream in Low Quality
Many streaming apps like Spotify lets you save cellular data. All of such apps have data-saver mode to stream music in low-quality.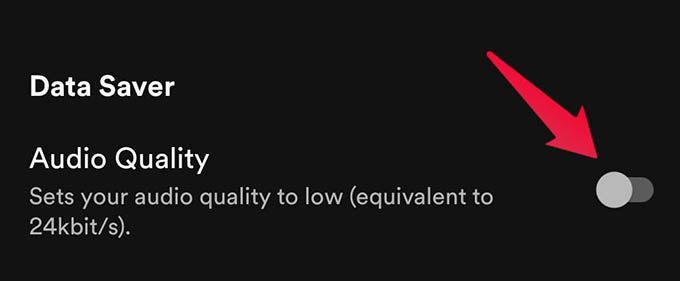 For instance, you can enable Audio Quality under "Data Saver" settings in Spotify settings. Likewise, many other music streaming apps have similar data saver options you can use to cut back on the cellular data usage.
Use the Light Version of Apps
If you find out an app is using tons of cellular data, you can either stop using it or look for an efficient alternative. Many popular apps have a lite version that loads faster and slows down the data usage. If you are a Facebook user and seeing the app using tons of data, you can install the Facebook Lite app instead. You will get most of the features while the data usage is trimmed down.
Cellular data plans are expensive and not seamlessly available. Therefore, it is vital to take control of the data usage by apps you use. With the above-mentioned methods, you can control which app can use your mobile data.