Instagram is more of a video platform than a photo-only space. When you are browsing through your Instagram feed, the videos take up most of the cellular data as they automatically play themselves. To avoid extreme data usage on Instagram, you need to turn off the autoplay on Instagram for videos.
Let us take a look at the best methods to disable video autoplay on Instagram and save data.
Disable Instagram Video Autoplay on iPhone
Unlike Facebook, Instagram does not let you pause videos on the feed. You may not find any specific options to disable video autoplay on the Instagram iPhone app. The low data mode helps you reduce cellular data usage by limiting the videos automatically playing always.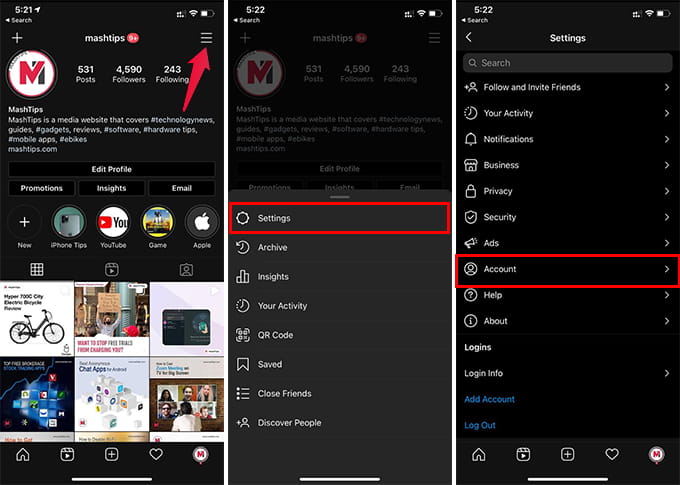 Open the Instagram app on iPhone.
Go to the Profile tab (rightmost icon at the bottom).
Tap the hamburger menu button at the top right corner.
From the menu, tap Settings.
Go to Account from the window.
Tap Cellular Data Use.
Toggle on Use Less Data.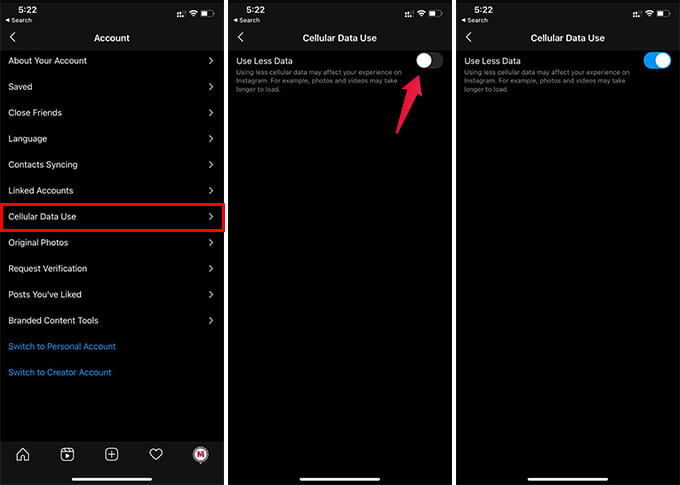 You can then go to your feed to see the videos and posts. Videos will play only when you pause scrolling. Anyways, some videos that are already loaded will autoplay.
Turn Off Autoplay for Instagram Videos on Android
The Instagram app on Android is similar to that on iPhone. In fact, you have more control over the data usage and media playing on Instagram for Android. You can choose if you want to load high-resolution media only on Wi-Fi.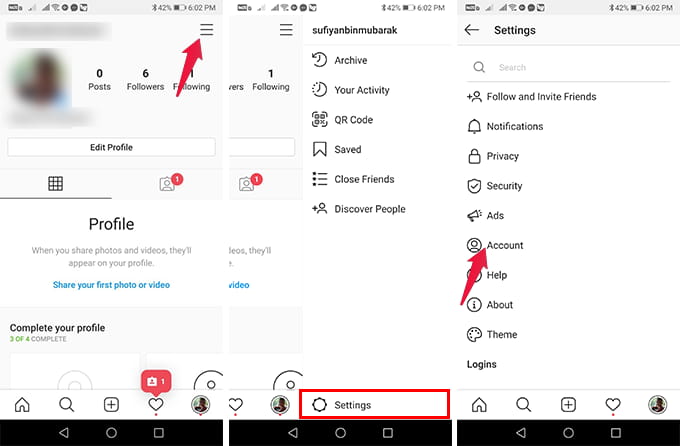 Open the Instagram app on your phone and go to the profile tab.
Tap the three-lines menu icon at the top-right edge.
Tap Settings at the bottom of the menu.
Go Account.
Tap Cellular Data Settings.
Toggle on Data Saver.
Tap High-Resolution Media and choose your preference.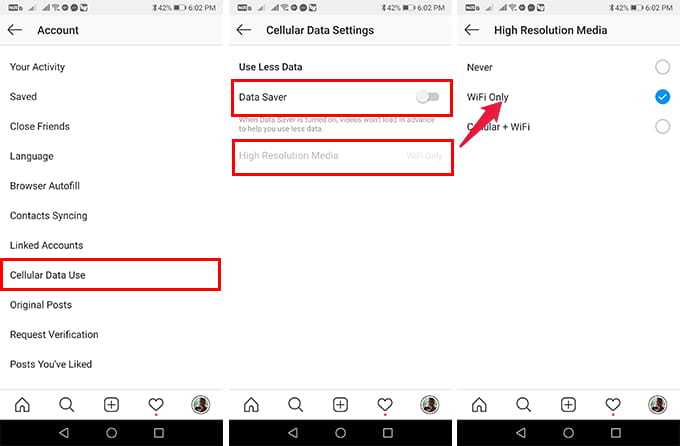 You can choose to load High-Resolution Media only on Wi-Fi, Cellular, or both. While enabled, videos, Reels, and IGTV videos will not play themselves when you scroll using cellular data.
Use Instagram Web to Avoid Video Autoplay
The Data Saver feature on the Instagram app works fine mostly. If it does not, the most clever way is to go with the Instagram web app. You can simply log in to your account from instagram.com using a browser on your phone.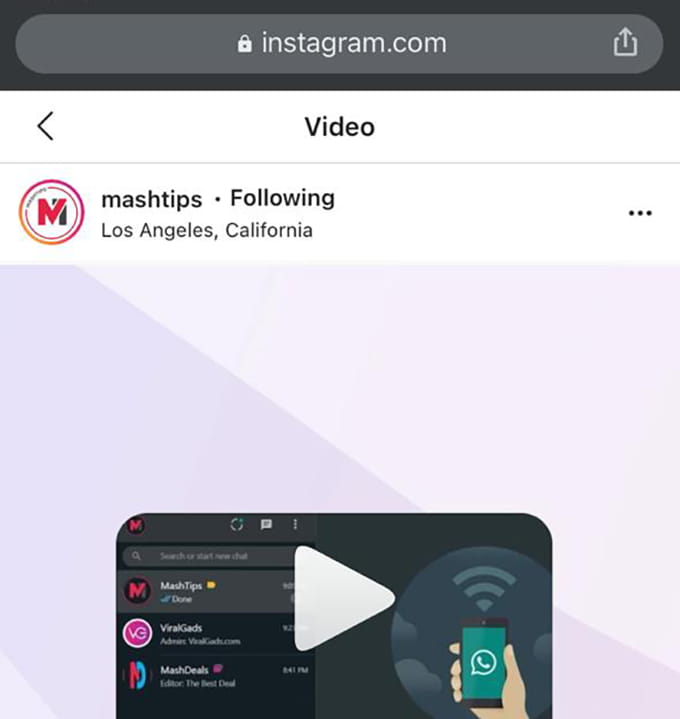 The Instagram Web is not as smooth as the Instagram app. Also, you may find some features missing. Anyways, if you are just browsing through and want to save cellular data, this is the best method.
Videos will have a play button on the Instagram web. You need to manually play them to load using your data, which is way efficient. Don't worry about basic functions, you can upload posts and see your DMs using the Instagram web.
Autoplay for Videos on Instagram can cause a huge data loss, especially when you are on cellular data. Hope you found the solutions helpful in solving your problems.