With tons of friends on Instagram, you can have differences of opinion with many and some of them even block you. You may not be sure whether they left Instagram, disabled their Instagram account, or blocked you completely. If you cannot find someone on Instagram and want to know if someone blocked you on Instagram, there are many ways.
In this guide, let us see the best ways to know if someone blocked you on Instagram.
Search Their Name on Instagram
Whenever you cannot find a friend's posts and stories on Instagram, search for their profile first and see if they are still there. From the Instagram app on your phone, search using their username or account name. If the account does not pop up, go through the below methods before thinking they'd blocked you.
Check Your Following and Followers List
Someone who blocked you from Instagram will not appear in your following or followed list. If you doubt if they have blocked you, go through your following and followers list from your Instagram profile.

To see who you follow and the list of people who follows you, go to your Instagram profile and tap "Followers" and "Following" at the top. You can also search for profiles, sort based on name and date added, and more.
Related: How to Use Instagram QR Code to Get Followers for Your Business
Open Profile from a Browser
Whether or not someone blocked you from Instagram, you can always see their profile anonymously using a web browser. All you need is their username and it is easy to find if the person is still active on IG. Here is how to open an Instagram profile from a browser anonymously.
Open any browser app on your phone or computer. Type https://www.instagram.com/username_here/ in the address bar.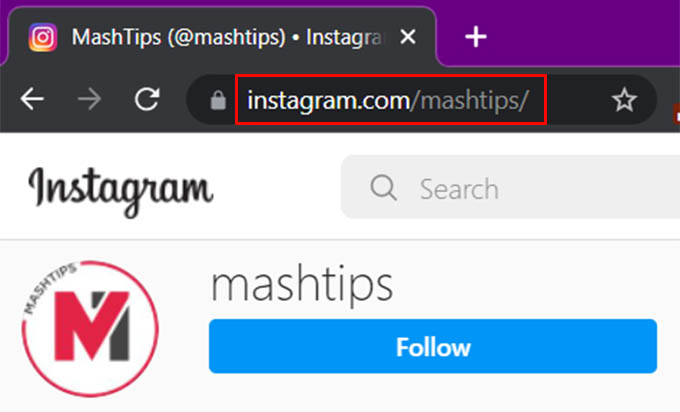 Replace the "username_here" with the Instagram username of the person who supposedly blocked you. Hit enter on the keyboard and wait until the Instagram loads.
Before opening the Instagram profile link, make sure your account is not signed in to the same browser. If it did, use a different browser or incognito/private mode window.
You will see the person's profile name, profile picture, bio, and more in the window if the person is still active on Instagram. No matter whether their account is private or public, you can see all the account information using the profile link. If you can see the profile from a browser but not from our account, they probably have blocked you.
Check from Other Accounts
In case you cannot find someone on your Instagram, you can always use your friends' or family's Instagram accounts to search for the person. If you think they blocked you, make sure you use a different person's account other than your secondary Instagram account or business account created using your personal profile to search. Otherwise, there is a higher chance you will not find the blocked profile still.
Check Your DMs
When someone blocks you on Instagram, they are not shown in your feed or search results. But you can still see all the old chats from your DMs. In most cases, you will not see a display picture or profile picture, and see "Instagram User" instead of their username while on the chat.

Rarely, however, you can still see their profile picture and username. But you cannot be sure if they blocked you since Instagram still shows account details for some even after blocking you. Anyhow, if you find "Instagram User" and no DP, they probably have put you on their block list.
Related: How to Send Instagram Silent Messages and Disappearing Messages
Check for Comments and Tags
Even when somebody blocks you on Instagram, you can still see their public comments and tags on others' posts (or even your posts). One's comments will be removed only if they deleted their Instagram account so that you can make sure they are still active and only blocked you.
Look for any posts they may have commented on. If you can see their old comments, tap on their username and you will see the profile right on. If the profile does not load anything but a "User not found" error, it is probably because you are blocked.
Try Tagging Them on Posts and Stories
Tagging on posts and stories will not work if a person blocked you on Instagram. To double-check you are on their block list, try creating a new Instagram story or Instagram post and tagging them on it. If the user profile does not pop up as a suggestion while typing in their username, they have either blocked you or changed their username. This can also happen if they blocked everyone else from tagging on posts and stories.
Find Their New Username from Tagged Posts
Some people keep changing their usernames randomly and you wouldn't even notice it. If one of your friends is such a kind and you don't know what username they have changed to now, there is an easy way to find it. Check the photos they are tagged in.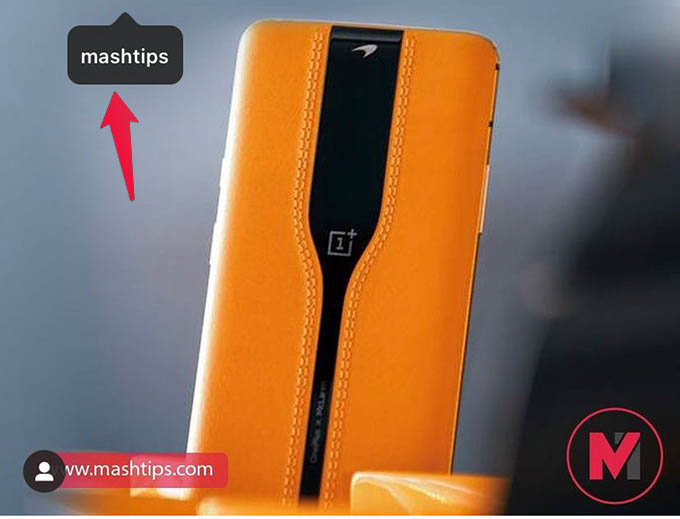 Photo tags always get you to their original Instagram account no matter how many times the usernames have changed (as long as they don't manually remove the tags). Remember that I am talking about the tags within photos, not the @mentions within post captions or comments.
If you tagged the person before, check that post and tap the image to see everyone tagged in the picture. You can also use someone else's account to find their new username from a tagged post if you think they blocked you before changing the username.
Related: Forgot Instagram Password or Email ID? Here's How to Log In.
Instagram lets you keep unnecessary people at bay by blocking them completely. If someone used this on you, do not worry, the above methods can help you find if somebody really blocked you from Instagram.