If you watch tons of Instagram reels a day, there could be a lot you might like but forgets to save for later. You can use the Watch History on YouTube or other apps to see all the previously watched videos, but the same Instagram is not as easy as you guessed. If you are trying to go through the Instagram Reels watch history on your account, there are several ways.
Let us find begin with the best possible methods to see your Instagram Reels watch history.
Browse Through Your Liked Posts
Your Instagram account has a hidden list of all the posts and reels you have liked, in case you never cared to check. From there, you can go through the reels you have liked and find your favorite ones among the ones you already watched.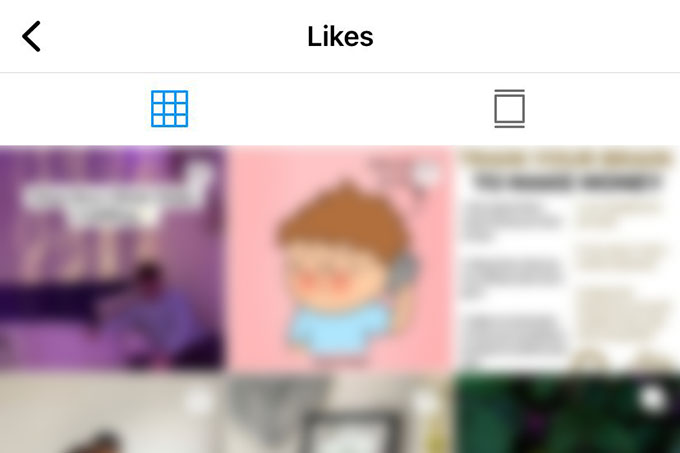 Checking the liked posts section is a great idea if you have the habit of hitting the like button on most of the reels and posts you scroll through. To know how to see all your liked posts on Instagram, go checkout our article.
Related: How to Send Instagram Silent Messages and Disappearing Messages
Check Among Your Saved Reels/Posts
Saving posts and reels is as easy as liking a post on Instagram. If you hit save on the posts you like, here is how to find all your saved posts and reels on Instagram. You could possibly find that reel you are looking for in there.
From your Instagram account, go to your profile and tap the menu icon at the upper-right corner.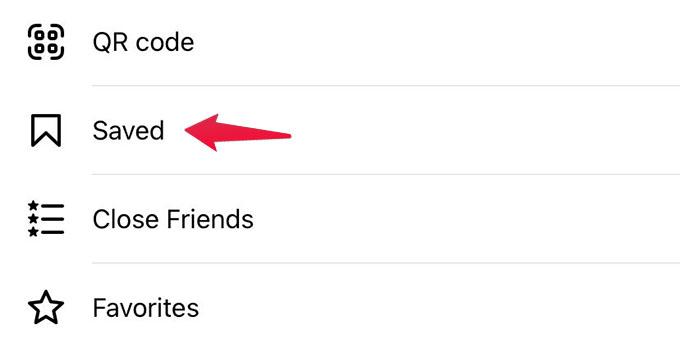 Tap "Saved" from the menu.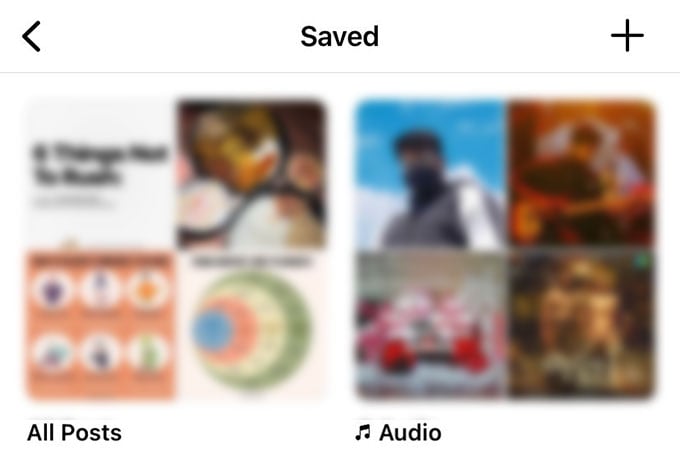 There you will find all your saved posts, reels and audios. You can even create custom save list on your Instagram account for different types of posts as well.
Check Your DMs (If You Share Reels)
If you are like me who love to share ememes with friends a lot, and uses Instangram mainly for the same, then it will be easier for you to find most of the reels you watched before. If you have the habit of sharing the interesting reels with your friends on Instagram, then you can find the reels from your DM.
Go to the messages or DM tab from the Instagram app on your Android phone and check within the chats to see the reels you shared recently. You could find those reels and watch them again as you wish.
Related: How to Download Instagram Reels Videos on Android and iPhone
See Your Instagram Reels Upload History
Instagram lets you view your complete account data and it will include the videos and posts you recently posted or deleted, including the reels. Here is how to get all the Instagram Reels you uploaded and even deleted from your account.
Open Instagram.com from your computer and sign in using your account. Once logged in, click the profile picture icon at the top-right corner and choose "Settings."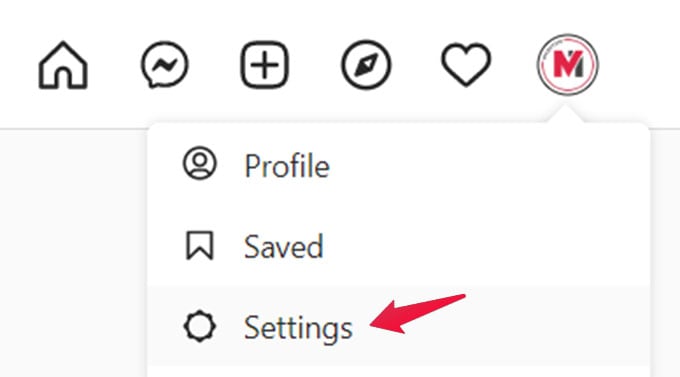 Select the Privacy and Security option from the left pane.

Then, click "Request Download" under the "Data Download" headline which will then ask you to confirm your email and password for your Instagram account.

Once verified, all account data related to your Instagram will be sent to your email address. When you get the account data by email, download the attachment file and extract the zip file to your computer and follow the below steps.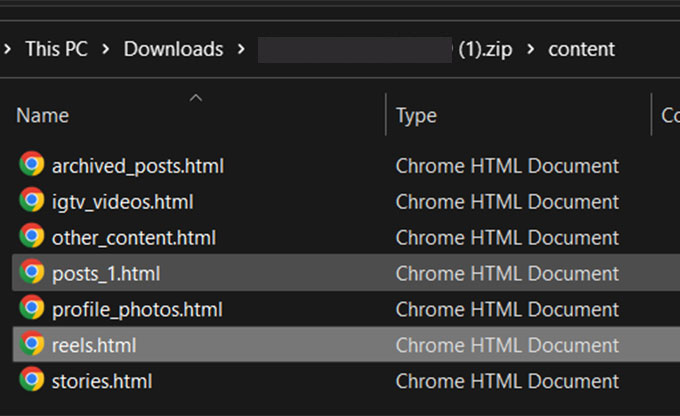 Open the extracted folder and head to the Content folder and open the file reels.html which will contain all the reels you have uploaded, whether you delete or not. Click each of them to see the reels you posted previously.
All these methods can save you when you need to look back into the reels you watched on Instagram.