This article helps you to delete files securely, that can't be recoverable from your Hard Disk using software tools or third party service. When you move a file into the Trash and then empty it, the file is not removing actually.
It is simply removing from Mac's file directory and anybody can retrieve it using recovery tools if you didn't write any data on top of it. If you have some critical or sensitive files, that you want to delete and make it unrecoverable, you have to overwrite some data on the deleted file area.
Mac has an inbuilt feature to securely delete your file. Please follow the steps to do this.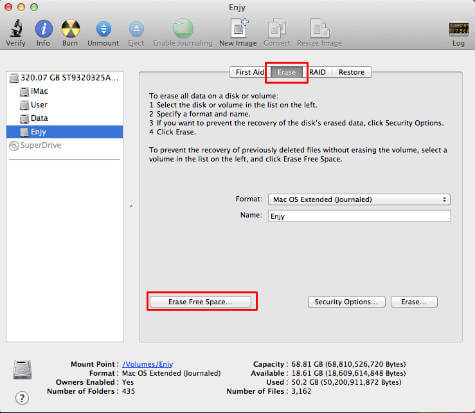 Launch Disk Utility >Applications>Utilities >Select the drive that you want to clear deleted data > Click the Erase tab and click on Erase Free Space.
The next screen pop up with a choice for the different security level of data erase. Depends on your MAC OS you can see selections or a slider to choose these options.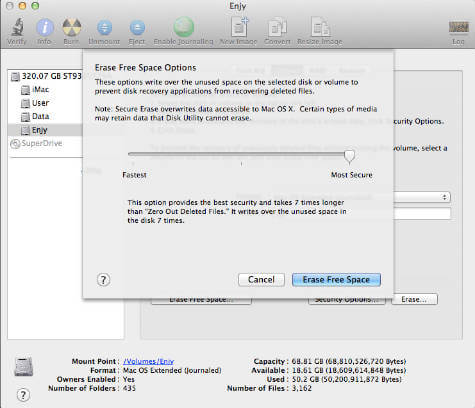 Fastest: Zero Out Deleted Files, 7-Pass Erase of Deleted Files, Most Secure: 35-Pass Erase of Deleted Files.
The default option Zero Out Deleted Files, writes zeros over the drive's free space would be sufficient for the most of the cases. You can go up to more secure option if you want, but it will take a very long time.
I would recommend taking a backup before securely erasing the data on your hard disk for peace of mind. If you are a Windows user, please go through this post to securely erase files in Windows OS.