You can download documents and files from the Internet using Safari on your iPhone. But where do they go and where will you find those downloaded files on iPhone or iPad? Your default location may be the iCloud Drive, which will draw the space from the free 5GB iCloud storage space on your iCloud account. To change downloads to a folder on your iPhone, a location you are familiar with, follow this guide.
Let us see how to change the Safari downloads folder location on the iPhone or iPad.
Change Safari Download Location on iPhone or iPad
Files app manages all your local and iCloud files from iPhone itself. The "Finder" for iPhone or iPad helps you manage your downloads as well.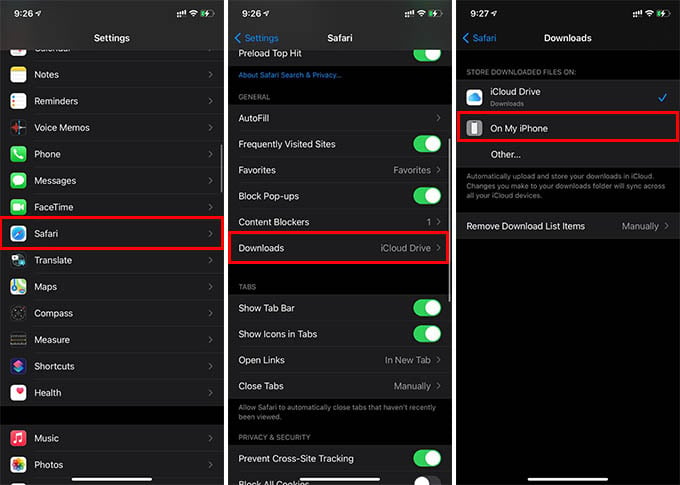 Open Settings on your iPhone or iPad.
Go to Safari settings.
Tap on Downloads under GENERAL.
From the next window, choose "On My iPhone" or "On My iPad."
To choose another location, tap on "Other…" and select a folder.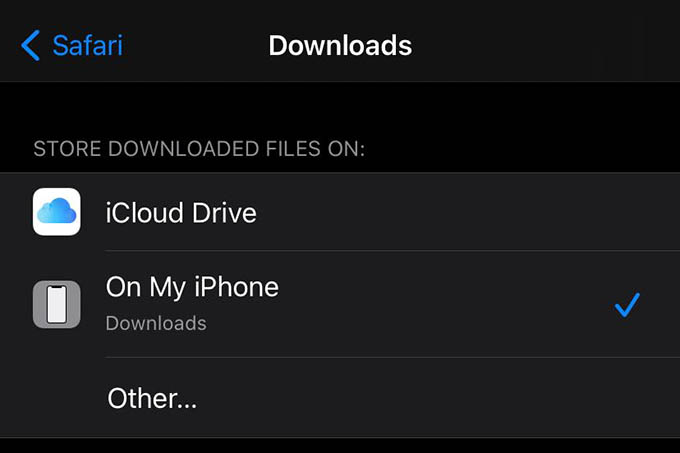 This will move the download folder from iCloud Drive to your iPhone or iPad storage. You can find all your downloaded files and documents under the "Files App > On My iPhone/iPad > Downloads" folder after changing the location.
Related: How to Copy Files from iCloud Drive to Google Drive on iPhone or iPad
Even if you change the iPhone or iPad download location, previously downloaded files will be still in the old download folder. You do not have to download files on the "Downloads" folder every time. It is possible to create a new folder and direct all future downloads to it. You can thus change the Safarilocation for iPhone and iPad.