Smartphones have absolutely transformed the way we interface with one another over the past few decades. Here are few popular "Free Mobile Apps" that will let you traverse the distance between you and your pal via voice calls, texts and images by allowing you to share your life moment instantly with a simple touch button anywhere around the Globe.
The opportunity to connect with your dear once in this century is simply easy. All you want is an Android or iOS mobile phone, as there are a couple of cross-platform mobile free Messenger Apps available to download, which helps you to chat iPhone and Android.
All these mobile chat Apps are compatible to share your life moments, be it from an iPhone to Android or iPhone to iPhone or Android to Android. The advantage of these applications is just that you can merely wave off SMS costs. All you want is a data connection or Wi-Fi.
The below-listed popular applications can be fetched from both, Google Play store as well as iTunes with the "Same App Names."
WhatsApp Messenger is a cross-platform mobile messaging app which allows you to exchange messages instantly, WhatsApp Messenger supports for iPhone, BlackBerry, Android, Windows Phone and Nokia mobile phones.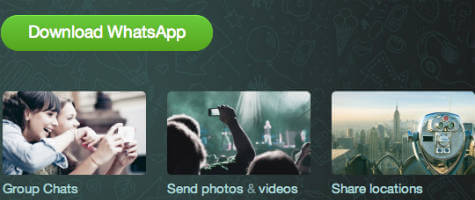 WhatsApp application evolves with some more additional features like creating groups. IE: Alumni, Company discussion group, Entrepreneurs etc. Automatic syncing of your contacts is available, it helps you choose personally with whom you want to start the conversation with or call, send unlimited images, video, and audio media messages.
Google Hangout operates on computers, Android and Apple devices. One can connect with their friends across the Globe just by installing this app on any of these devices and it is assessable only if you have a Gmail Account. It is also an improvised version of Google Talk.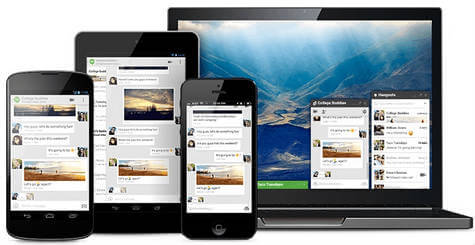 Google Hangout helps to engage in group conversations, forward photos. It has got a variety of emoticons to express your mood, through Hangout you can see the engaged posts and message friends anytime online or offline.
With Viber you can connect freely to anybody it is truly a user-friendly app!. Viber users can send free messages, photo messages, video calls and share locations with other users from Viber to Viber.

Viber also have a facility called "Public Chat" it provides update according to your interest be fond of entertainment, politics, architect, fashion etc, then it is must to follow. Users can also make free HD-Quality calls to other Viber users on iPhone, Android, Windows Phone, Blackberry, Windows, Mac, Symbian, Nokia S40 and Bada devices over 3G/4G or Wi-Fi connections.
GroupMe app is available for iOS, Android, Blackberry and Windows Phone. You can chat with your friends from your phone on the go or from your computer at desk, probably from your tablet or from the couch too.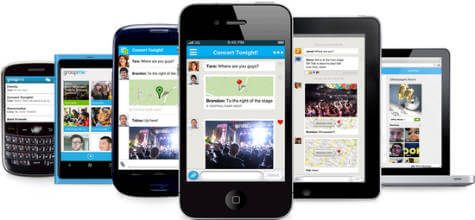 Group Me is launched by Microsoft it promises to work over SMS. You don't need to have this app to use GroupMe. You can add anyone from your phonebook and it is easily accessible to chat with the Groups, to coordinate with co-workers, organize your day to day plan with your family, etc.
You can message your friends through chats, share your life event videos within that minute. It has also got a lot of group chat facilities.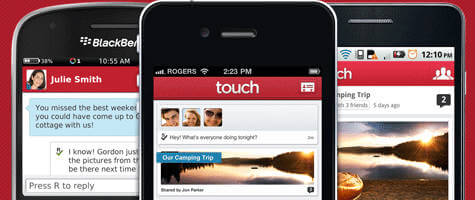 Touch also allows you to send photos with your friends with the easy share option to the list of contacts on your phonebook with anyone via SMS, WhatsApp, Messenger, WeChat, etc.
OoVoo
Oovoo is designed for video chat and group video purposes. It will support text message and carries almost the same features of other chat apps but this app is ideal for video chatting. Highly recommended for those who are into video graphics, video sharing, or video making.

Oovoo supports up to 12 members to chat at the same time or four members with HD quality. OoVoo is well-suited for video call and text messaging on iPhone, iPad, Android Phones, and Tablets.
If you are looking for the call applications for your iPhone please visit iPhone application to make calls. This post listing the apps for Android video applications.
With this bouquet of applications that owns almost same feature with a slight distinction. Choose wisely what suits your need and the best! After all, we just need an Android or iOS Mobile phone with an internet date or Wi-Fi that lets you be close to your dears just by sitting on your couch sipping over a cup of coffee.