There are tons of apps available in the Google Play Store to chat with your friends and share media files with your family and friends. Most of these apps can work on all of your devices like your smartphone and tablet. These apps can talk to each other regardless of the smartphone operating system.
You can send messages from your iPhone to Android, BlackBerry, Nokia, and vice versa. But if you want to use a chat app with your PC, Tablet or Phone, it is not easy to find out a safe and reliable app that can work on all these platforms including your PC.
If you have a chat app that supports Windows or Mac, you can send a message to their device and PC that can use to share photos, videos, or links you like. The recipient can open your message on their smartphone or directly open the link on their PC that you shared with them. These same chat apps can utilize to transfer big files and long URLs between your friend's computer and smartphones same time, and they can open and save your files on any devices they want.
We found only a few apps that meet this requirement that can use to chat on all the platforms like iOS, Android, Blackberry, Nokia, Linux, Windows, and Mac.
1. Viber
Viber is the best reliable multi-platform app to make free call, text, and video messaging that keeps you connected with your friends and family anywhere in the world. Viber can be installed even on Tablets and all other platforms that made this app number one on this list.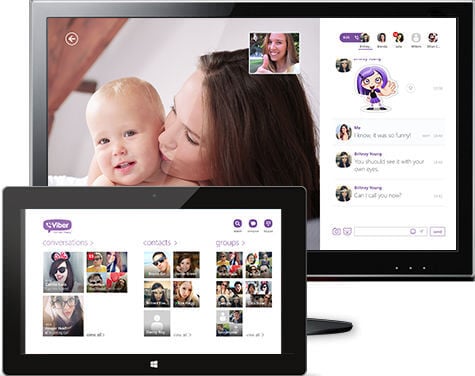 Viber is available almost on all devices like smartphones, tablets, PC, etc. Viber can sync your contacts, messages and call history with your mobile device and also let you transfer ongoing calls between devices. It can keep the same account on all your devices based on your phone number that you use to register the app.
Download Viber: Windows | Mac | Linux | iOS | Android | Windows Phone | Nokia
Related: Best 5 Android Apps to Make Free Calls to US Landline & Mobile Number
2. WhatsApp
WhatsApp Messenger is the number one cross-platform mobile messaging app, which allows you to exchange messages without having to pay for SMS. WhatsApp team recently launched its desktop version of the app to use with any computer.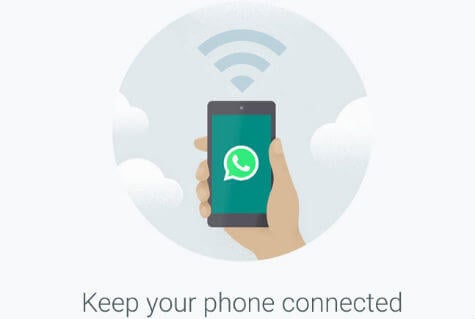 WhatsApp Messenger uses the same internet data plan that you use for email and web browsing, and there is no cost to message and stay in touch with your friends.
In addition to basic messaging WhatsApp users can create groups, send each other unlimited images, video and audio media messages.
Download WhatsApp: Windows | Mac | Web | iPhone | Android Phone | Windows Phone | Nokia
Related: 5 Easy Solutions to Lower WhatsApp Data Usage on iPhone or Android.
3. Telegram
Telegram is a messaging app with a focus on speed and security and gained popularity like WhatsApp. This messaging app is super-fast, simple, secure and free. Telegram seamlessly syncs across all of your devices and can be used on desktops, tablets and phones alike. You can send an unlimited amount of messages, photos, videos and files of any type (.doc, .zip, .pdf, etc.). Telegram groups have up to 200 people, and you can send broadcasts to up to 100 contacts at a time. Be sure to check our website for a list of Telegram apps for all platforms.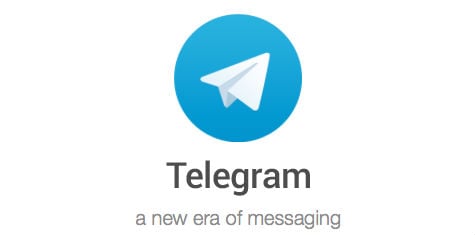 For those interested in maximum privacy, Telegram offers Secret Chats. Secret Chat messages can be programmed to self-destruct automatically from both participating devices. This way you can send all types of disappearing content – messages, photos, videos, and even files. Secret Chats use end-to-end encryption to ensure that its intended recipient can only read a message.
Download Telegram: Windows | Mac | Linux | Web | iOS | Android | Windows Phone
Related: How to Fix Telegram Not Connecting or Working on Android
4. Nimbuzz
Nimbuzz is a free call and messaging app for the connected generation in multiplatform. Nimbuzz combines the powers of the Internet and mobile communications into one, and lets you make calls, send messages and share files, on any mobile device, for free.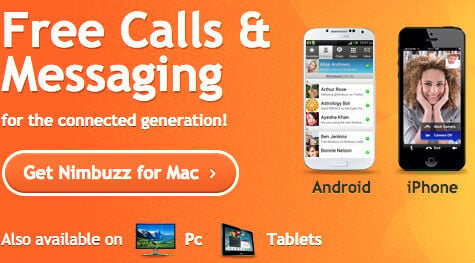 Nimbuzz is the free instant messenger (IM) for your Windows PC, Mac, Tablets and Mobile Phones. You can connect with your Nimbuzz friends and all your friends across popular instant messaging and social networks. Use our simple drag and drop function to share music, movies, and photos with your buddies. Nimbuzz lets you connect Facebook and Google Talk friends with one common login.
Download Nimbuzz: Windows | Mac | iOS | Android | Windows Phone | Nokia
5. Skype
Skype app can use to call, message and share whatever you want for free. With the Skype app, you can stay close to your friends with group chat.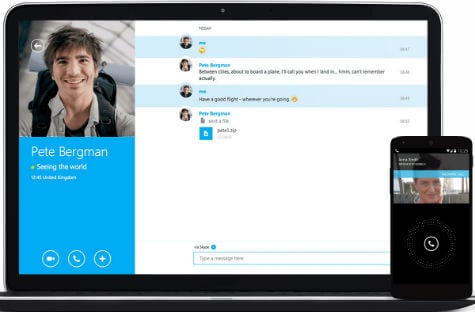 You can share screens, photos, even send the files and group video calling for free. There are Best Skype Alternatives for Windows, Mac, iOS & Android you can try out.
Download Skype: Windows | Mac | Linux | iOS | Android | Windows Phone | Nokia | Amazon Fire
6. Line
With Line app, you can exchange free instant messages with friends whenever and wherever with one-on-one and group chats.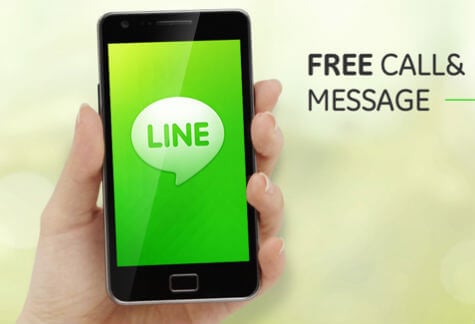 This multi-platform app is available on Mobile, tablet, and PC. Real-time voice and video calls with friends are free
with LINE. LINE lets you share photos, videos, voice messages, contacts, and location information easily with your friends.
Download Line: Windows | Mac | iOS | Android | Windows Phone | Nokia
7. WeChat
WeChat, free messaging and calling app that allows you to connect with family & friends across countries easily. It's the all-in-one communications app for free text (SMS/MMS), voice & video calls, Moments, photo sharing, and games. WeChat offers you the highest level of control over your privacy. You can utilize the Real-time Location feature instead of having to tell others where you are.
Download WeChat: Windows | Mac | Web | iOS | Android | Windows Phone | Nokia
8. Wire
Wire app is a beautiful UI cross-platform chat app designed for smartphones and personal computers. This app lets you anonymous while using, that do not need a phone number to register, no contact sharing and completely ad-free. This open-source Wire chat app is offering full end-end encryption for the communication. This Wire chat app built with nice additional features like timed messages (the message will automatically disappear from conversations as the timer you set for them runs out) audio messaging capability with complete voice and video call support.
Download Wire: Windows | Mac | Linux | Web | iOS | Android
Apps with Limited Platform Support
There are several apps that are offering very limited platform support. Apple is a limited iOS Messaging app only to its iOS devices and MAC platforms. Whatsapp and Facebook apps are good to chat between phones, but there is no built-in app for Personal Computers.
Messenger from FaceBook
Messenger is for texting for free to your Facebook friends, people in your phone book and even to a new number. You can create groups for the people you message most, name them, set group photos and keep them all in one place. Messenger lets you shoot videos and snap selfies or other photos right from the app and send them with one tap. This app can make free calls even with people in other countries.
Download Messenger: Web | iOS | Android | Windows Phone
Hangout from Google
You can use Hangouts to keep in touch, message friends even in offline, start a free video or voice calls, and hop on a conversation with one person or a group. Hangout lets you include all your friends with group chats for up to 100 people and turn any conversation into a free group video call with up to 10 friends. You can connect your Google Voice account to the phone number, SMS, and voicemail integration.
Download Hangout: Web | iOS | Android | Chrome Store
iMessage from Apple
iMessage lets you send messages back and forth with anyone on iPad, iPhone, iPod touch, or a Mac running Mountain Lion or later. Send photos, videos, locations, and contacts, too. If you have more than one Apple device, iMessage keeps the conversation going across all of these devices. And you can text and send photos and videos via MMS to other mobile phones over cellular networks. I even ask Siri to text for you. Just say "Tell Peter I'm on my way, " and Siri writes your message and fires it off.
When you search for cross-platform messaging apps, the first app that comes up in our mind is WhatsApp. Telegram and Viber are following behind the WhatsApp chat app. Telegram offers more secure communication and features compared to WhatsApp. However, WhatsApp keeps a top position in the list of the best cross-platform chat app.