Group chats save a lot of time, especially if you need to send the same message to multiple people at once. Though WhatsApp groups are the most popular option among many users, some people would like to stick with iMessage groups as they don't wish to leave the Apple ecosystem. In this article, let's walk through the steps to leave the iMessage group chat on your iPhone.
Why Can't I Leave a Group Chat on iPhone Messages
I have been using WhatsApp and iMessage for conversations with my friends and family. However, I feel that exiting a WhatsApp group is pretty straightforward than leaving a group message chat on iPhone.
To leave a group chat on your iPhone, all the members in that group should use an Apple device that supports iMessage. If some of the participants in that group are using Android devices, then you won't be able to exit the group chat.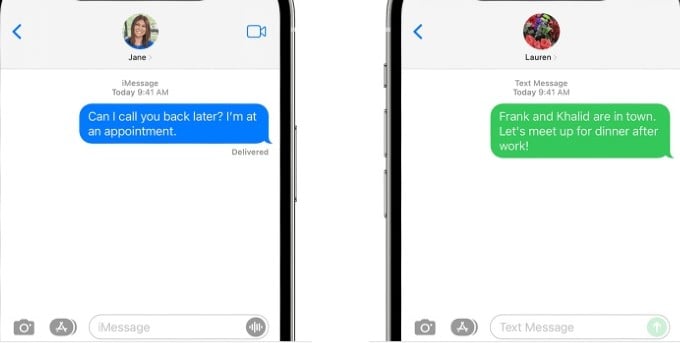 You can find out that based on the color of the sent messages. If the messages are in blue, then it is iMessage. Instead, if they are green, then the messages are sent as SMS/MMS and you won't see an option to exit the iMessage group.
How to Leave a Group Message Chat on iPhone
According to Apple, "You can leave a group text message as long as there are three other people on the thread and everyone is using an Apple device." If your group chat satisfies these criteria, you can leave it using the steps listed below.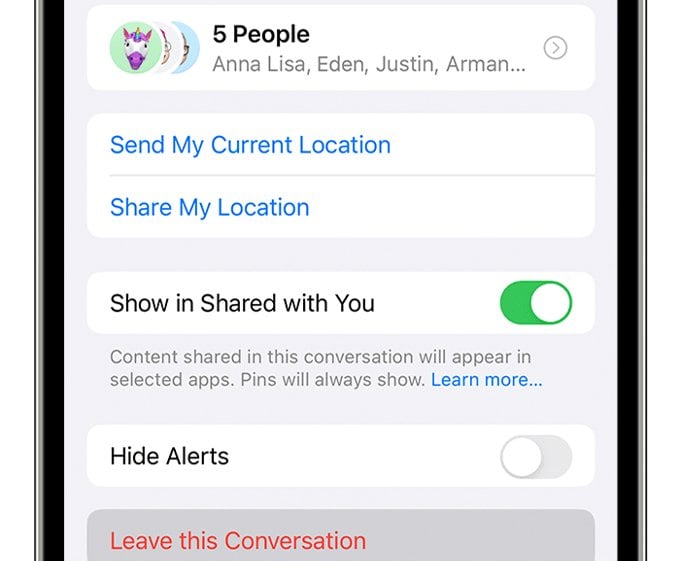 Launch the Messages app on your iPhone and go to the group chat you wish to leave.
Tap the group icon at the top of the screen.
Scroll down and tap Leave this conversation.
Confirm the pop-up screen to leave the group chat.
How to Mute Notifications on a Group Chat on iPhone
If you cannot leave a group chat on your iPhone, it means the number of participants in the group is less than or equal to three. Or not all the members have Apple devices. In either case, you cannot exit a group chat, and the best option is to disable the notifications from the group to avoid distractions. Let's see how to do that.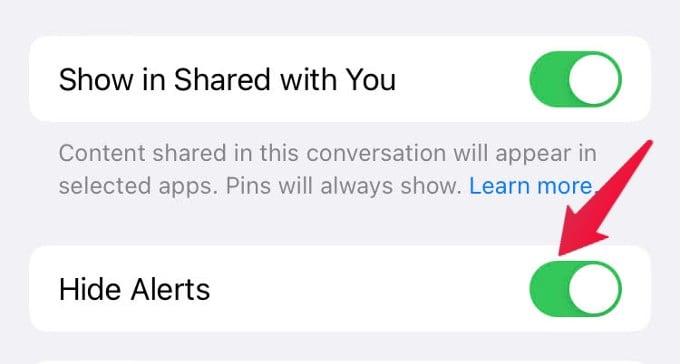 In the Messages app, navigate to the group you wish to disable alerts.
Tap the group icon at the top of the screen.
Scroll down and toggle the field Hide Alerts.
Now, you will not receive any notifications from the group anymore.
Next time you want to leave an iMessage group on your iPhone, you can follow the above steps to exit the group chat.
Leaving an iMessage group can be a simple process, allowing you to regain control over your messages and notifications. By following a few steps, you can gracefully exit an iMessage group without causing any inconvenience to other participants. Remember to consider the importance of the group and the impact your departure may have on the ongoing conversation.