When you are working on a workstation you may need to run some files with admin privilege. Most of the files you can run as admin by Right Click or with a Shift+Right Click. Control panel items like "add remove programs" or "user account" files are not able to Run As Admin from control panel directly.

If you find control panel files in your explorer, you can use run as admin functions to run with admin privilege.
Each tool in Control Panel is represented by a .cpl file in the WindowsSystem32 folder. You can locate that file and Right Click to Run As Admin. See the example above which shows you to Run As Admin the Add Remove / Uninstall a program file.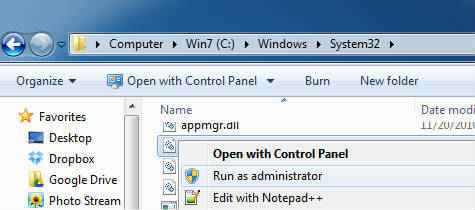 Please see the list below for the commonly used CPL file list that you can keep for your work.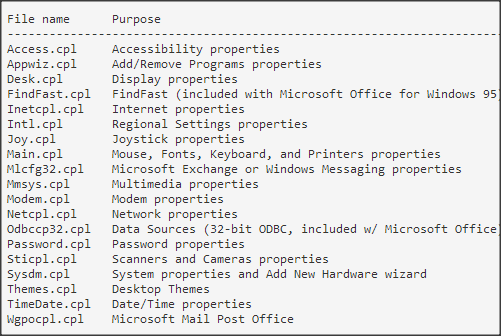 Most of these files are common to Windows XP and Windows 7 operating system and located in the same location in XP and Windows 7.
Note: You can create shortcut to a Control Panel tool, either drag an icon from Control Panel to the desktop or another location or manually create a shortcut, and then specify the path to the .cpl file.