Grab special attention to your email by adding emotions and special symbols. You can add special symbols on your subject line or body of the email to seek immediate attention of the reader. This method is effective for email marketing or if you want to keep your email unique from the pool of emails. These symbols are also supported in Gmail and Yahoo email.

You can get type these symbols with special key combinations or you ca take advantage on the dedicated app like EMoji.
Emoji is available for your  iOS, Android Windows or Mac Email client to send emails. Once you you download the app, you can use to add expressions while your type using your keyboard simply switching to Emoji keyboard.
Please download Emoji for your devices from these locations. iOS (iTunes), Android (Google Play) and MAC App (App Store).
This is a nice way to express the importance or purpose of your email other than words. If you already have these tiny icons when you send email or you type some messages, your message will be more attractive.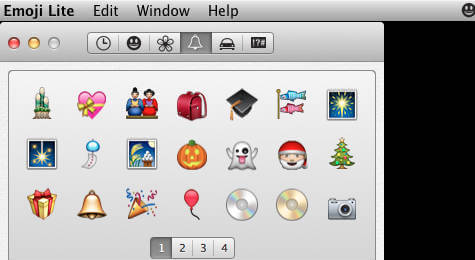 For your MAC, you can easily pick up icons from the top menubar once you run the program. The email can be attractive by adding in subject line to attract the reader in first instance and express your thoughts in the body.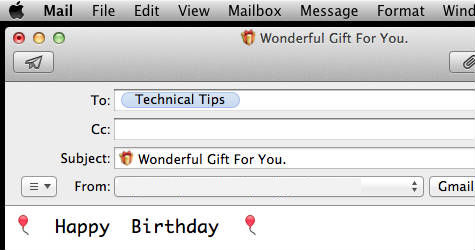 You can also use in your facebook chat and other chat clients with the same emotional expressions. Emoji is coming with free version with standard and most common symbols and paid versions is available with lot of unique attractive symbols.