No matter you are from which corner of the world, your browser history and activities are being completely monitored by the government agencies, your ISP, routers, and even hackers around you most probably. There are no basic escapes from this as the global internet is not open and is being continuously observed. However, you can stay anonymous for a while to an extent. Thus you can browse privately, completely or partially.
This article will show you some effective ways to stay anonymous, private and secure while browsing online whenever you need.
Use Incognito/Private mode on Android
Switching to the private mode or incognito mode is the most popular and basic ways adopted by internet users across the world to browse privately. The incognito mode does not offer any secure tunnel or anonymity for you on the Internet. It just turns off recording history by your browser until you switch back to normal. Generally, almost every smartphone browser apps provide the incognito mode or private mode of their own. Google Chrome's private browsing is considered the most popular, following Safari and Firefox.

If you are using the Gboard as your default keyboard on Android, the keyboard interface will also switch to the incognito mode when you open the incognito tab in Google Chrome. Thus, both the keyboard and the browser will not keep the record for your browsing history. There are some dedicated private browsers available on the Google Play Store. However, you will need only the Google Chrome's incognito tab in case you only want to exclude your visits from the browser history.
Use VPN or Proxy
VPN or Proxy are used to impersonate you on the internet to make you like like you are browsing from another country. The Proxy just changes your country and masks the outermost IP address, which is most probably be traced back to you. Also, your ISP will be able to find what you are browsing. So, the best method is to use a VPN (Virtual Private Network).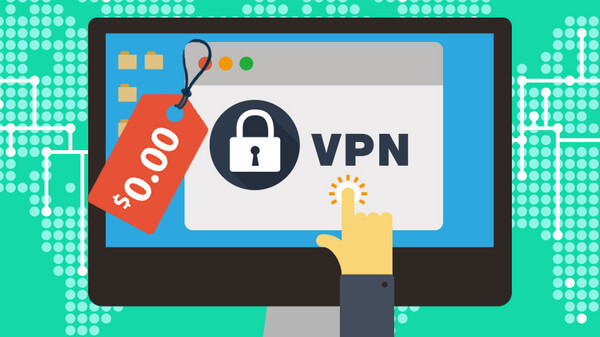 The VPN lets you establish a secure connection between certain VPN servers. When you connect to a VPN server using the standalone client apps, the smartphone and the VPN server will make a secure, encrypted connection through a tunnel. From then on, every internet connection from the smartphone will be through this tunnel.
The requests will be sent to the servers from the VPN servers and not from your smartphone directly. This keeps you private for the other website servers. Since the connection is encrypted, the government or your ISP will not be able to find out the content your device receiving. There are many VPN client apps are available for Android smartphones like Proton VPN, Turbo VPN, etc.
Also Read: Best Paid & Free VPN Apps for Android & iOS
Disable GPS/Location settings
Web browsers and websites collect your location details with the smartphone's GPS radio. You must turn it off before starting to browse online. The personal data also includes information about your location.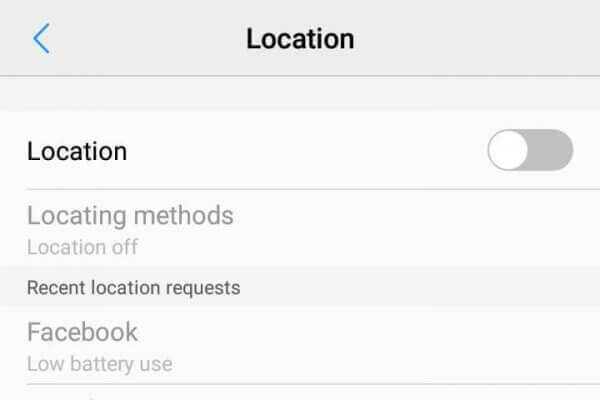 Also, do not turn on GPS or location settings if it is not necessary. Try not to allow every website to access your location details, even by accident.
Change your Search Engine on Android
Google is the most used search engine by the smartphone and PC users across the world. But they collect your complete data through your smartphone and the search history. They can track you well and suggest you with greater matches related to your previous history. This even shows how deeper your data is stored with them. The only way to get privacy among search engines is to switch to a secure, reliable one.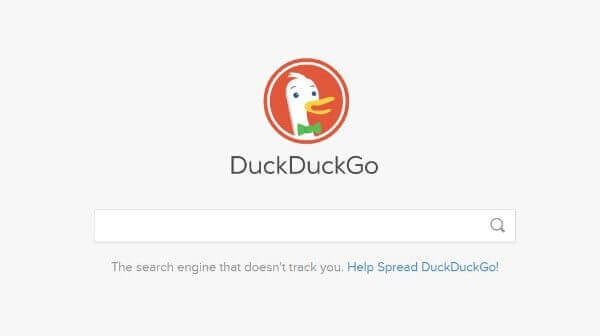 DuckDuckGo is a famous private browsing and unregulated search engine suitable for everyone. They provide uncensored, unbiased search history and lets you browse without fear. There is no filter bubbles, ad trackers, data breaching or other flaws with the DuckDuckGo. You can also get a search app browser for the DuckDuckGo.
Also Read: Top 5 Safe Search Engines for Kids to Filter Out Adult Contents
Change Android Keyboard App
Like the Android ecosystem skins, the customizable, adorable keyboard apps are also ruling the store. Most top-leading keyboard apps require internet permissions and send the typing data to their server for the sake of improvement of your typing later. But, it does not help you with the anonymity. If you do want to stay private completely, change your current keyboard (if it requires internet permission, like Gboard, Swiftkey, etc.). Using a completely offline keyboard will solve the problem.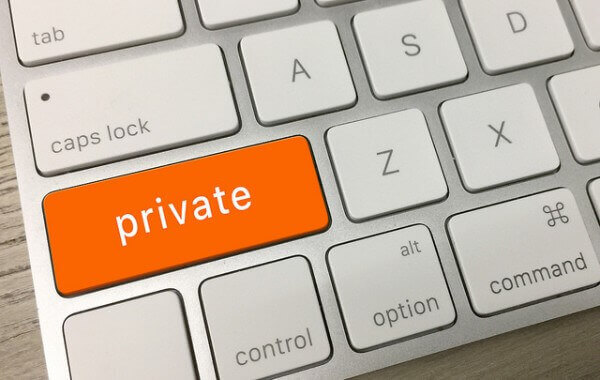 No need to consider leaving your current keyboard app if you are so fond of it. You can simply use any secure firewalls to block the inbound and outbound connections from your Keyboard app. The AFWall+ is a great tool to block internet permission for any app including your keyboard.
Use Privacy-Friendly DNS
The DNS, aka Domain Name Server, is the major server where your smartphone browser looks up for the IP address equivalent to the domain name you just entered. In most cases, the default DNS will be of the ISP's own DNS or any other one. Many people also use Google DNS (8.8.8.8/8.8.4.4). But are these DNS even providing enough security and privacy? There come the privacy-friendly DNS servers.
Related: Public DNS, A Free Solution to Improve Internet Speed and Security
Earlier this year, Cloudflare released its privacy-first DNS servers (1.1.1.1 & 1.0.0.1) for the internet users across the world. You can simply change to their DNS if you want to secure the domain lookup from your smartphone or PC. Here is how to change the DNS server on your Android smartphone.
There is a different setting, If you are connected the Android phone to a WiFi network;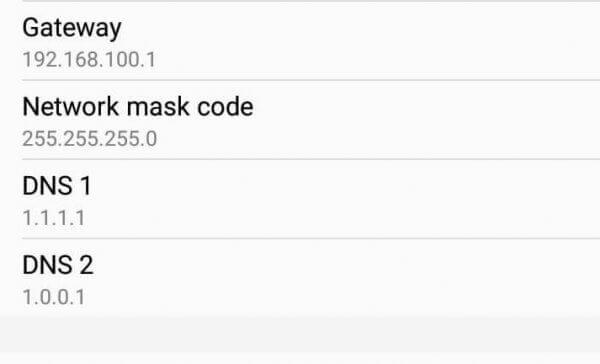 Open Wi-Fi settings on your Android smartphone.
Tap or tap & hold on the connected network to show more options.
Tap on the Modify button.
Toggle on Static IP.
Edit the DNS 1 and set it to 1.1.1.1 and DNS 2 as 1.0.0.1.
Leave other fields untouched.
Instead of the WiFi network, the settings for DNS are slightly different while you are using the mobile data;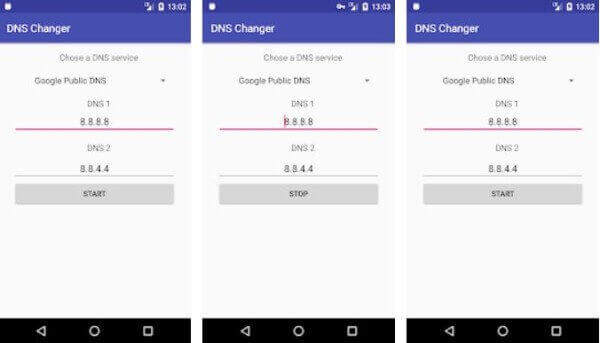 Go to Google Play Store and download ay DNS Changer app. Here we use DNS Changer developed by Duck Software. It is very lightweight and simple to use.
Open the DNS Changer app and provide your DNS server IPs.
The app also has some preset list of DNS including Google Public DNS, OpenDNS, DNS.Watch, Level3, Norton ConnectSafe, and Comodo Secure DNS.
Tap Start to change the DNS through a VPN.
In case you want to simply change the DNS address without using the VPN, there are many options available including  Engelsiz : DNS Changer, DNS Changer (NO ROOT),  DNS Changer (no root 3G/WiFi), DNSet, DNS Changer.
Use a Web Proxy
The web proxy is like a private virtual browser which is accessible by public everywhere. Instead of visiting websites from the client browsers directly, you need to go to the web proxy sites and visit your destined domain within those sites.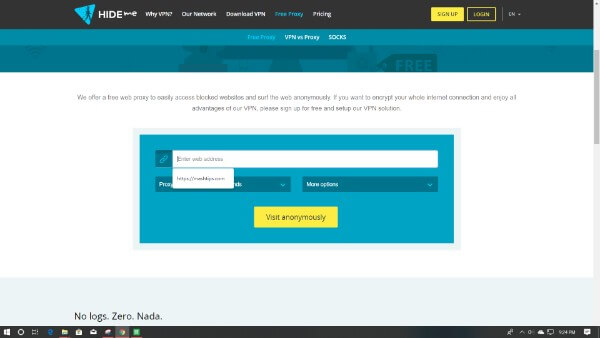 This also prevents history record since the sites are loaded within the proxy site only. Some of the popular proxy websites are hide.me proxy, Whoer Proxy, KProxy, etc. They also protect your personal data and IP address.
Use TOR network
TOR stands for The Onion Router. Simply saying, the TOR network is a secure, open network to browse the internet through the most secured tunnels. The TOR is the connection of computer networks across the world. When you establish a connection with the TOR network from your smartphone, your device connects to an entire network. There are thousands of middle-servers named node or relay in the network. Also, your IP will be of some other user's in the TOR network.
Let us see what happens when you try to visit a website over the TOR network. First of all, your system will not be directly connected to any servers in the world. When you try to visit a website, the request will be encrypted and passed to another relay server in the TOR. It then passes it to another after another set of encryption.
The same process is repeated at least for 3 nodes and then the exit node will only send the request to the destined server. The results will be delivered back encrypted in the same way. We need some specially designed browsers to browse using the TOR network There are specific sites called Onion sites which are available only through the TOR browsers.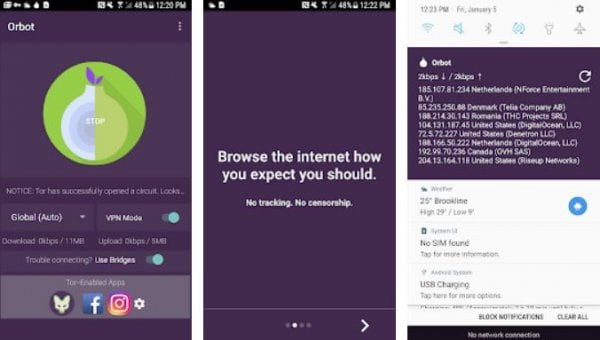 The TOR browsers are available for PCs from long back and are very easy to use. But the case is a bit different for Android due to the OEM limitations. In case you want to start using the TOR, you must do some needful steps to initialize & setup the connection. The Orbot is one among the popular apps.
You can simply open the Orbot app and connect to the TOR using the TOR Proxy. It sets the same rule for every apps and internet connection established from your smartphone. The Orfox is another dedicated browser app for TOR networking. You can use the Orfox browser to browse onion sites and other normal websites over the TOR network.
Although many apps keep us secure and private with browsing, most Android smartphones that are customized by their corresponding OEMs will have at least a flaw that might affect your privacy. So, always try to choose smartphones from reliable brands, before relying on apps.