You may face a situation to send Anonymous email in your personal or professional life. You can protect your personal email ID or keep unknown status by using the anonymous Email tool to communicate for a short period of time for personal or business purpose.
These tools are ideal for sending one-shot Anonymous Email to your friend or an unknown person without revealing your identity.
Silent Sender
Silent Sender is a new social networking medium through which anyone can share important and meaningful information with friends, family, co-workers or just about anyone they care about.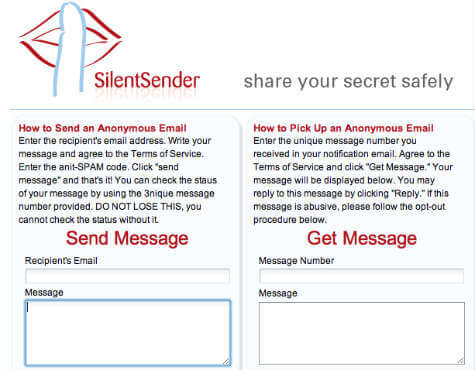 Silent Sender is a messaging service that acts as a disinterested third party to provide you with the ability to make a difference without getting caught in the middle.
This free tool lets you simply and fast send an email message. You can use this tool if you urgently need to send an email message. Or maybe if you want to send a message anonymously.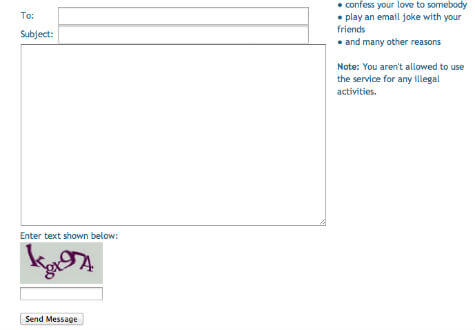 There are no records keeping on this site about the email message that you send and the site offering maximum protection to the data.
You can try anonymous Mail and eventually attach a file. Your recipient will receive your anonymous email, it will be TOTALLY IMPOSSIBLE to know who sent it.

Once you send the email you will get a read receipt confirming your anonymous email has been read.
Send Anonymous Email is a free email service that allows you to send messages to anybody in the world without revealing your identity or your location.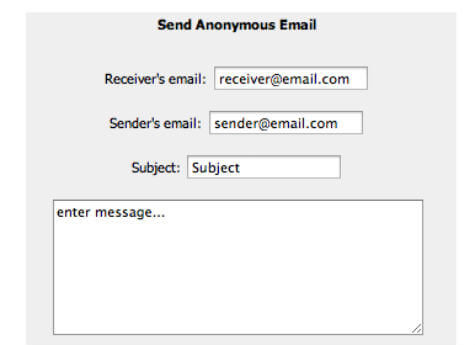 By using the Send Anonymous Email free anonymous email service, you can send or forward any kind of message without risking your privacy, credibility, and security.
This anonymous email services can use to send unknown emails for finding if your friend is are a real friend, give warnings to people, inform the police about illegal activities, confess your love to somebody if your private email is banned by the recipient and many more reasons…