For Mac Users, there is always the default mail app there. But sometimes, the thrid party mail apps perform better than the Apple Email app. The mac mail app alternatives for Apple users can have better features and options than the default mail app.
While Apple Mail is a good email client for macOS systems, there is no harm in exploring the market for better alternatives. Today, we'll look at the best email client alternatives to Apple Mail for macOS.
Table of contents
Spark – Email App by Readdle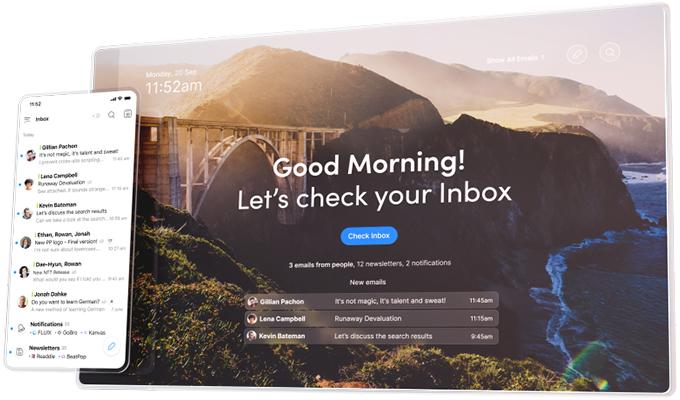 Spark is a great alternative to Apple mail in many ways. This cross-platform email client is not only fast but also keeps the clutter and spam away. With more than 14 million downloads, Spark allows you to prioritize and pin important emails to the top so that it's easier for you to go through and find them immediately. You can also pin emails by grouping them by the sender. You can add different email labels, such as  Done, Set Aside, Send later, and reminders. This helps to keep your inbox organized and always up to date with any work that needs finishing. 
Spark can also clear away all sorts of spam and newsletters from your main inbox screen. This helps in reducing distraction as well as clutter on your home screen. Spark also helps you to screen and block emails from spammers.
Pros:
Smart Inbox Filter
Priority Sender
Shared Inboxes
Cons:
Additional Features Locked behind Paywalls
Key Features: Shared Inbox | Command Center | Sone marker | Email Screener and Blocker | Prioritize Emails
Download from App Store: Spark (Freemium)
Airmail 5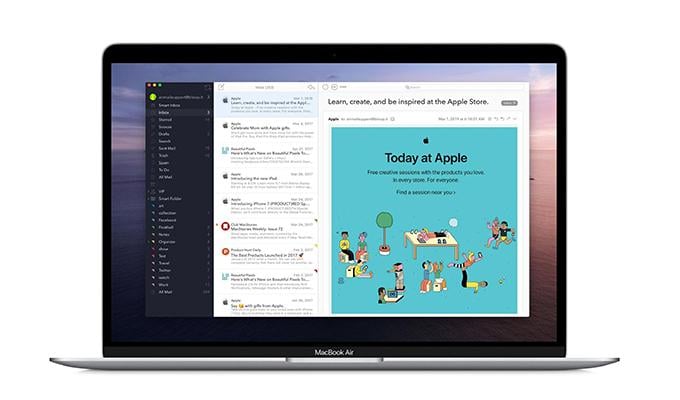 Airmail is another great email client for iOS and macOS devices. Airmail allows you to customize various aspects and integrate your favorite apps within the client. You can easily add multiple email accounts to Airmail and see emails from different email accounts in a unified inbox. The best feature of Airmail is that it filters out all spam and newsletters so that you have a clean inbox with all your important mail immediately visible.
About customization, you can easily set up different colors to identify emails from different email accounts. There are actions such as quick reply, Apple Script Support, and also support for Dark Mode.  Macbooks with the Touch Bar have certain actions that can be used on the touch bar itself. One of the best reasons to use Airmail is its support for various plugins.
Pros:
Spam Filtering
Customization Options
Cons:
Random Email Display Issues
Key Features: Spam Filter | Quick Reply | Widgets for Email \ Plugin Support | Customization Tools | Touch Bar Support
Download from App Store:: Airmail 5 (Paid – $9.99 yearly)
Edison Mail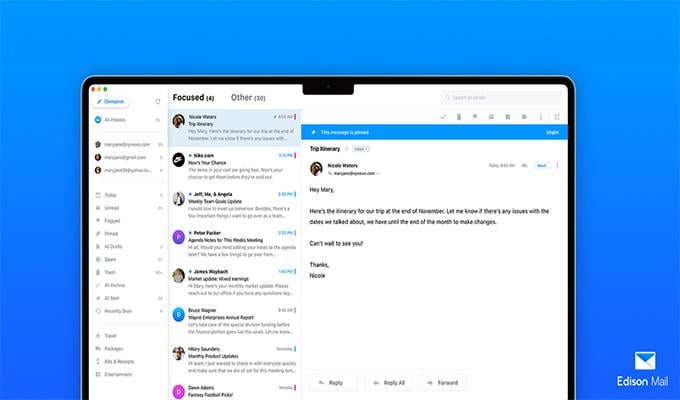 Like most email clients on this list, Edison Mail is a unified email client. Thanks to its unified mail option, you can add all your email accounts to Edison Mail. With emails, you also receive a lot of spam and scam emails. Edison Mail helps you block and remove them immediately with a single tap. Edison Mail ensures that your emails aren't tracked and blocks them immediately.
Customizing the email client according to your taste is important as it helps improve your productivity and not waste time hunting around for emails or tools of the client. Edison mail also claims it's the fastest email client to fetch emails. This means you no longer have to keep refreshing to check whether you've received the mail. Another important point to note about Edison Mail is that it has no outages and no delays. Nobody wants delays or issues with an email client.
Pros:
Ad Free
Fastest Email Fetcher
Key Features: Ad- Free | Email Filter | Unified Inbox | Customization Tools | Dark Mide | Pinned Messages | One Click Unsubscribe | Custom Snooze | Blocking Tools
Download from App Store:: Edison Mail (Freemium)
Newton Mail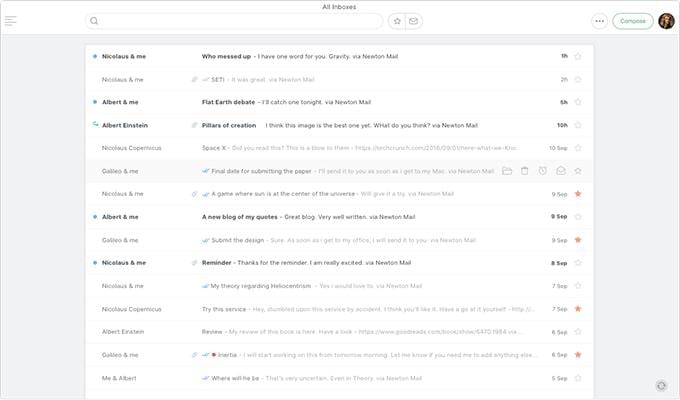 Newton Mail is an email client that is, first of all, available on all devices. It doesn't have all the unwanted features or distractions that would make you lose productivity. The unified inbox in Newton mail is simple and clean. It keeps you in focus on all your incoming important emails. There are fewer buttons and more email content whenever you open up an email to read through it. Newton Mail also has a distraction-free compose mail page.
As a business, you'd want to ensure that your client receives their emails and has also read them. One of the better features of Newton Mail is the ability to snooze emails when you might be busy or unavailable. You can also look through the profile of the sender with Newton Mail. The best part of all? It would work flawlessly with all email providers right away.
Pros:
Free 14-Day Trial
Affordable Pricing
Cons:
Limited Gmail Shortcuts Supported
Key Features: Add Google Calendar | Unified Inbox | Read Receipts | Send Later | Sender Profile | Keyboard Shortcuts
Download from App Store:: Newton Mail (Freemium)
Proton Mail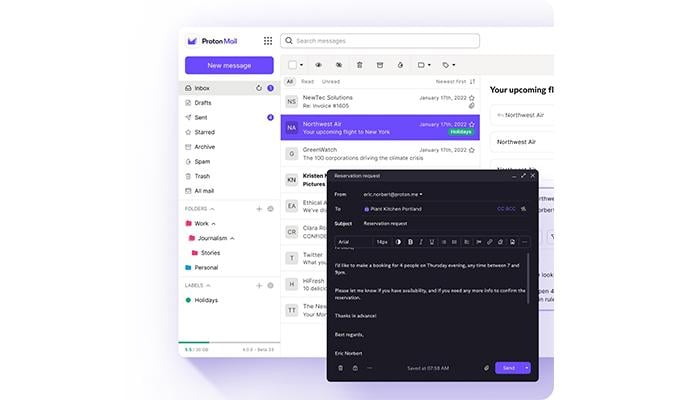 Proton Mail is an email client that cares about your privacy and puts it first. This is an open-source email client that you can access on your macOS device via the web browser. Proton Mail also has end-to-end encryption that ensures your emails are secretly sent and received without being snooped into by anyone. Proton mail allows you to modify and customize. You can create different folders, labels, and sub-folders to organize your emails.
Newsletters are usually a common spam problem when it comes to emails. However, with Proton Mail, you can easily unsubscribe from any newsletter with just a single click If and when you purchase the paid Proton Mail plan, you also get access to a @protonmail.com email address. Being able to use keyboard shortcuts with Proton Mail is a plus as it helps you to perform functions quickly.
Pros:
End to End Encryption
Supports all Email providers
Cons:
No Dedicated app for macOS
Key Features: Keyboard Shortcuts | privacy Focused | Customization Options | Quick Search | Single CLick Unsubscribe Button
Download from App Store:: Proton Mail (Freemium)
Hey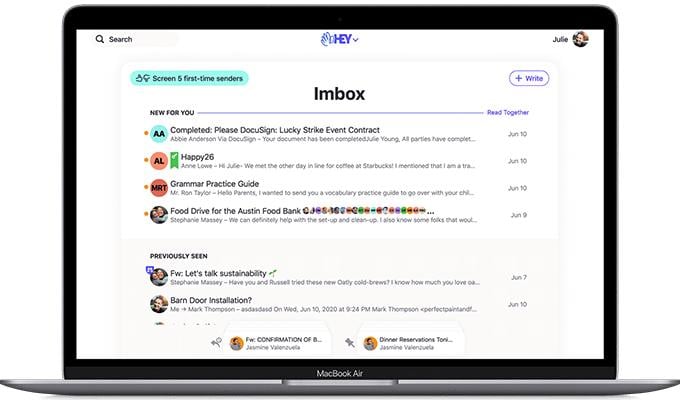 Hey.com is an email client that is quite popular. First off, you no longer get spammed with junk mail. Secondly, you always get to see your email immediately without worrying about whether you received a particular mail and even read it. Hey allows you to easily sort out important docs that might be sent to you via email. Like Spark, Hey also screens all incoming mail for spam or malicious links.
With Hey, you can easily clip around phone numbers and save them to the clip library as and when you want. Hey, always groups new messages so that you don't lose track of the new emails that might drop in. One cool feature of Hey is you can read multiple emails simultaneously instead of opening each email one by one.
Pros:
Feature Rich
Spam Detection
Cons:
Yearly pricing is Not Suitable for All
No Family Plans
Key Features: Spam Protection | Read Multiple Mails at a Time | Get Gey.com Email | Private notes To Self | Reply later
Download from Website: Hey (Paid)
Superhuman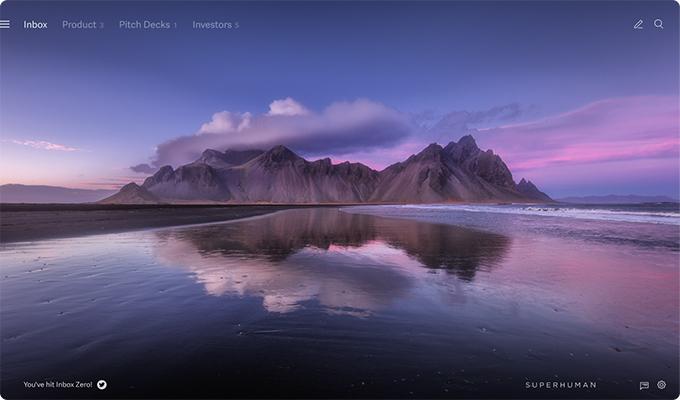 As the name of the email client suggests, it is a super email client. It's one of the fastest email clients out there. The simple yet easily understandable user interface is one of the best. Superhuman has a number of shortcuts that makes it easy and fast to navigate through the client. Superhuman also allows you to create calendars based on different time zones.  Superhuman, however, is only available as an invite-only system. Meaning to use the email client, you will have to get yourself or let someone send you an invite.
Superhuman currently has a unique way of joining. Once you join, you will be onboarded by a specialist who will have a live conference with you and guide you through the initial first-time setup. Superhuman can also be used by enterprises as they are SOC-2 compliant.
Pros:
Feature Email CLient
Anti Spam Filter
Cons:
Invite only
Pricey Monthly Plan
Key Features: Secure Platform | Shortcut Keys | Outlook Calendar Events | Supports Grammarly Grammar Tool | View Team Availability
Download from Website:: Superhuman (Invite Only, Paid)
Microsoft Outlook
Outlook is a very popular email client from Microsoft and has been around for a long time. Outlook not only provides you the option to set up calendar events but also allows you to manage your emails. With Outlook, you can easily stay up to date with all the events from your email and check through the calendar when you might have a free slot. You can also add people to your contacts and create various Task lists.
Security-wise, Outlook has high-level encryption within your mailbox and when the email has been sent. Since this is a Microsoft product, you can be assured that it deactivates any suspicious links that could get your system infected with malware, viruses, or unwanted spyware. With Outlook, you can back up important files to the cloud storage solution- OneDrive.
Pros:
Free Acess to MS Office Suite
Easy Scheduling
Cons:
Premium Versions Requires Microsoft 365 Purchase
Only 50 GB Storage on Paid Plans
Key Features: Encrypted Email and Mail Box | Free MS Office Access | 15GB Storage | Create Reminders and Calendar Events | Task Lists
Download from App Store:: Outlook (Freemium)
Missive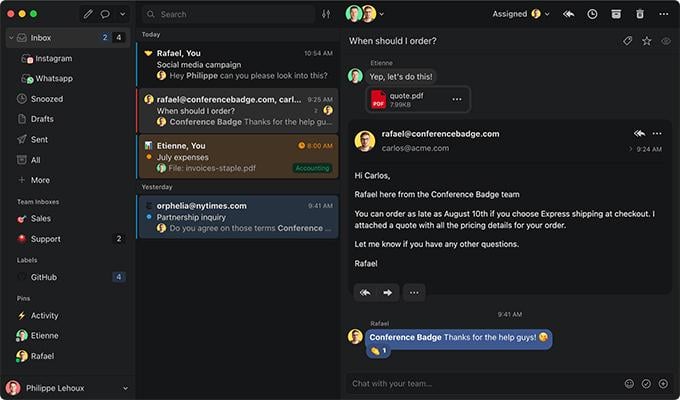 Missive the email client that is perfect for business owners. It caters to a collaborative environment. However, unlike traditional email clients, Missive makes interacting with your clients or other people easy. Thanks to the Team Inbox chat, you can easily send text messages to people instead of sending them in emails. The text chat has options to send emojis and react to messages. There's also the option to choose between dark and light modes.
Missive gets an edge over other email clients because it allows you and another person to easily collaborate and write emails. And also review the email in real time.  Whether you or the client uses social media to communicate, you can easily integrate popular social media platforms in Missive. As a business, you can also block clients from tracking what you do with the emails they send in. Above all a very feature-rich email client for macOS.
Pros:
Feature Rich
Basic Free Plan
Cons:
Most Features are available in Productive and Enterprise Plans Only.
Key Features: Team Inboxes | Collaborative mails | Custom Channels | Signature management | Block Trackers | Undo Send | Multiple Accounts
Download from Website:: Missive (Freemium)
Spike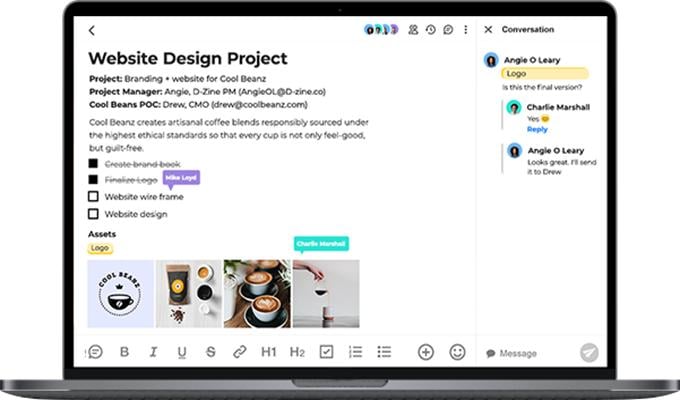 Spike also takes a different approach to email, just like Missive. Instead of having to send emails back and forth, Spike turns into a conversation. This makes it easier for you to understand what's happening and makes it simple and easy to read through the exchanges. Apart from that, you will also be able to hold group chats with multiple participants from a particular email. Thanks to integrations of Apple Calendar, Google Calendar, and Outlook, you can sync your events to your calendars on your device.
With Spike, you won't need to use video calls or conferencing software. Make use of the build to audio and video call tools within Spike. When you plan on sending large files, you can add them to your Google Drive, OneDrive, or Dropbox and share files without needing to compress or make changes to them whatsoever.
Pros:
Audio and Video Calls Builtin
Conversational Emails
Cons:
Only 10 Video Calls in Free Plan
Key Features: Audio and Video Calls | Customized Plans for Large Teams | Cloud integration | Collaborative Tasks | Group Chat | CalendarIntegration
Download from Website Store:: Spike (Freemium)
Unibox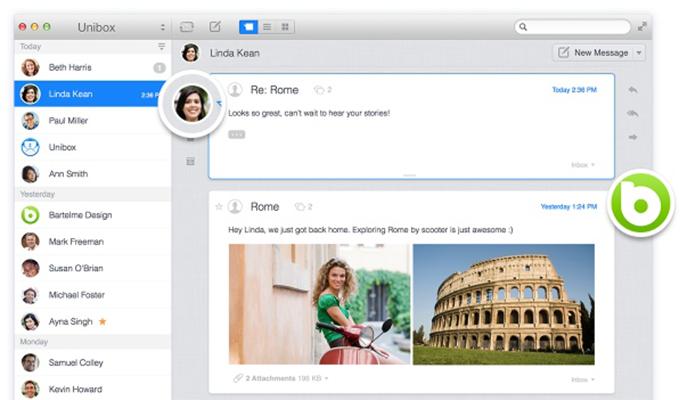 Unibox is the perfect email client for those who care more about email privacy. Unibox makes it easier to check your emails by grouping them based on the email's sender. You can have and hold conversations with the people included in your email. This helps instant communication without having to wait for hours to get a response. Attached files with Unibox is a blaze. Not only do you get to see the name of the file, but also a preview as well as the file size of the attached file.
Unibox world with all popular IMAP service providers, so you don't have to worry whether your particular email address will work with Unibox or not. Opening up and replying to emails in Unibox is even better. Everything gets done within one single window. No need to have numerous windows cluttering up your screen. The user interface is simple and easy to use- even for those who might be using an email client for the first time.
Pros:
Easy to grasp UI
Supports Many IMPA services
Cons:
Trial Version Works for 15 Days Only
Key Features: Simple and Easy | Multiple IMAP Support | Conversation Emails | Attachment Details | Single Window
Download from App Store:: Unibox (Freemium)
Thunderbird
Mozilla's Thunderbird is an email client that has been around for quite a long time. Since this is an open-source email client, you can expect the security and privacy of the client to be top-notch. Plus, it s free to use email clients. Thunderbird allows you to add contacts to its address book for easy contact. It also reminds you to add an attachment based on the content of the email typed in.
Thunderbird is also the only email client with a tabbed-style interface that allows you to jump between emails quickly instead of having them open and close within a single window. Thunderbird allows you to archive various messages and also create folders right away. In terms of privacy, Thunderbird ensures that your client is always up to date, protected from phishing scams, and getting rid of junk email.
Pros:
Open Source
Blocks Spam and Phishing Mails
Cons:
User Interface Feels Outdated and Not Friendly
Key Features: Completely Free | Open Source | tabbed Style | Blocks Spam | Dark Mode | Smart Folders | Install Add-ons | Message Archives | Search Tools | Address Book
Download from Website:: Thunderbird (Free)
You can install and use these best email clients on your macOS device. While most have paid plans, you can always use the free trials to see which one suits you the best. Of course, if you want a free option, you can always pick up Apple Mail- the client installed on macOS.