Holidays are near, most of you must be planning some family getaways to many places. It is important to stay safe during the COVID-19 situation, so keep a check with the stats of new cases and the spread rate of the place you are traveling to. You can now use Google Maps to get the covid status of any place or state you want to travel to.
Here, we will show you how to use Google maps to get COVID-19 status for any location.
Get COVID-19 Map on Google Maps
Google Maps lets you see the covid status of each state or country with the overlay view. You can simply turn on or off the COVID-19 information from Google Maps.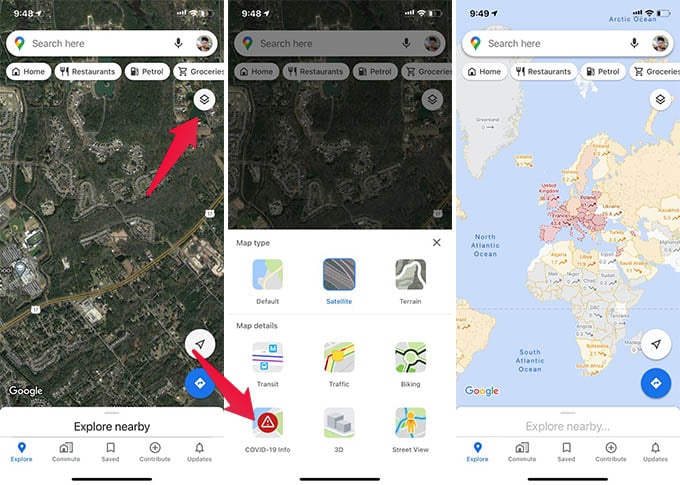 Open the Google Maps app on your iPhone or Android.
Tap the layers button on the screen.
Choose "COVID-19 Info" from the pop-up screen.
Zoom out the map to see the COVID-19 status by state or country.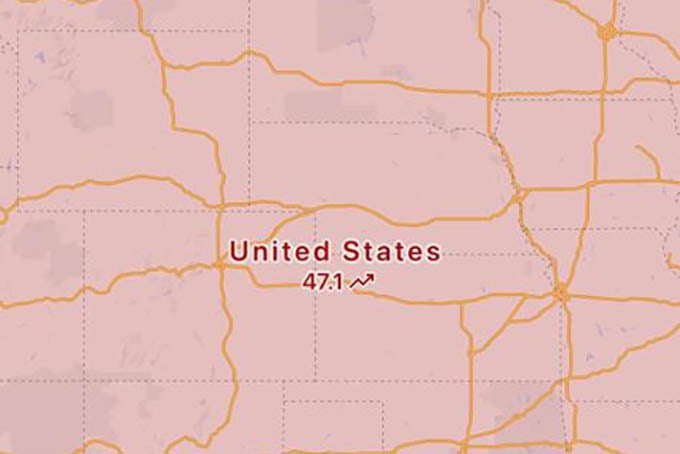 You can see the countries or states in a yellow/orange overall. This shows the intensity of the covid disease spread in certain areas. The number along with the map shows the number of coronavirus cases per 100,000 people in the past week. You can also find the arrow pointing up or down, showing the disease rate trend.
Related: How to Enable COVID-19 Exposure Notification on iPhone
By looking at the map, you can decide whether you want to travel to certain places or not. If any places show an arrow-up trend in COVID-19 info on Google Maps, that means you should think twice before packing.