Call logging of Android Phones is very much advanced in the Smart Phones these years so that we can easily find and call the recent incoming or outgoing called numbers. However, with the integration of SMS into call records made the call logs grown more in size.
For a normal user who is getting several SMS in a day, it will be difficult to find out a call log before a couple of days due to these SMS logs in the call logs. Deleting each and every SMS log is time-consuming and unnecessary task in Android.
Android is giving each and every user to select what we need to display from the available log records. The SMS logs can be removed from the total call logs so that the call logs can be easily checked when necessary. Here we will see how to hide SMS logs from the total call logs in Android Smart Phone.
Samsung Galaxy devices are popular phones and we will see the above procedure using Samsung Galaxy Touchwiz UI. Different manufacturers are using different UI's for their Smart Phones and the menu options will differ slightly in these UI's.
To start with, open your phone's call log screen from Phone icon—> Logs. Your entire call and SMS log will be opened normally. Here you can find that SMS logs are given an SMS symbol and other call logs will be having missed, answered, outgoing symbols according to the status of each call.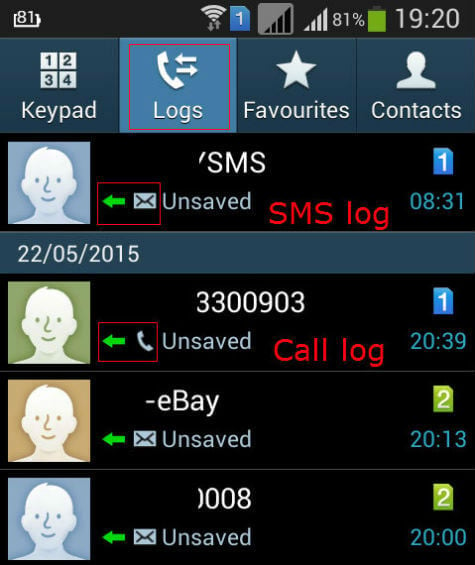 From this screen, we need to Tap on the settings button. The settings screen will pop-up. The settings screen will give options like View, Delete, Call settings, etc. From these options, we need to select "View" to change the view settings of logs.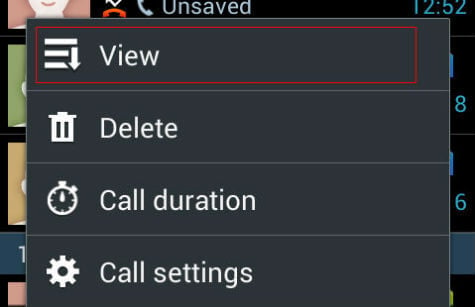 Now it will show the available SIM cards in your phone where we need to change the settings. You can select the SIM card as SIM 1 or SIM 2 to change the settings individually. We can select "All SIM cards" to change the settings of both SIM 1 and SIM 2 in our device.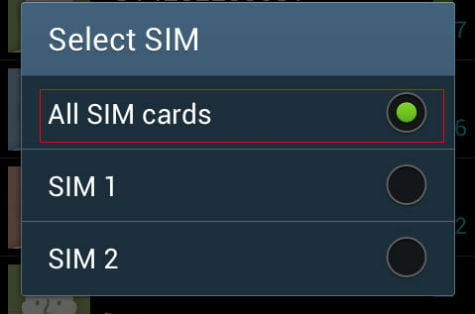 We can see many options available in View settings of Call logs. Here "All logs" will be the default one which will show all the calls and SMS logs and "All Calls" will show the phone call logs only.
Also read: Automatically Set Your Android into Silent Mode When You Reach into Office
Similarly, you can display only the Missed calls, Dialled calls, Received calls, Rejected Calls by selecting the appropriate settings from this screen. These options are available for SMS too like display All messages, Sent Messages, Received messages, etc alone.
To disappear the SMS log from the Call logs, only we need to select "All calls" from this screen. Immediately the screen will be changed with the selected option by removing the SMS logs from call logs.
If you want to appear SMS logs in addition to the call logs then we only need to select the "All logs" from the same view settings as explained above.
The procedure is very simple and easy so that anyone can change these settings when required. This procedure will be helpful to normal users who receive many SMS in a day to identify the call logs from the SMS logs. The SMS logs will not be removed from your phone by this procedure, instead, it will be hidden to all until somebody is changing the Log "View" settings back.