There are plenty of HomeKit devices are available in the market. You can set up your own home automation with compatible devices and a HomePod mini. The HomeKit automation is easy to set up, just like you work on your iPhone.
You can automate your home gadgets with Appel HomeKit devices. Here are a few HomeKit automation ideas that can do with iPhone.
Editors Note: We are using the Meross products in this article to explain the automation. These automations can work with any compatible HK devices. You must have HomePod mini as the main hub to work all the HomeKit devices.
Stop Using Car Garage Door Opener, Use Siri Instead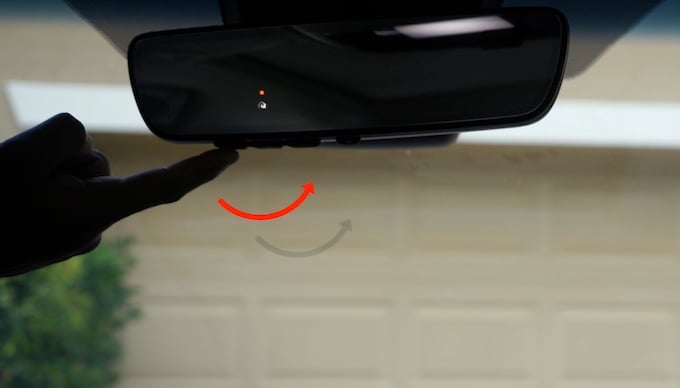 I disabled the built-in Car garage Opener recently and starts using Siri commands to open the car. I feel more secure, and nobody can open my Garage Door even though somebody manages to break into my car.
You can ask Siri to open your garage door while your iPhone unlocked. When somebody opens or closes your garage door, you can get immediate notification on your iPhone screen.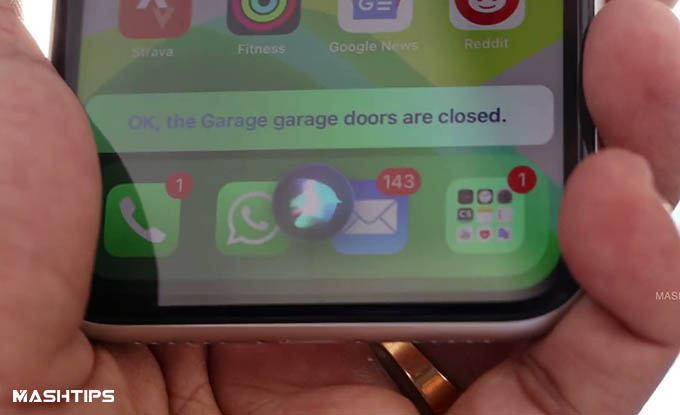 You can achieve this with the HomeKit based Garage Door Openers. that cost less than 75 USD. We have used the Meross Smart Garage Door Opener that cost just below 70 bucks.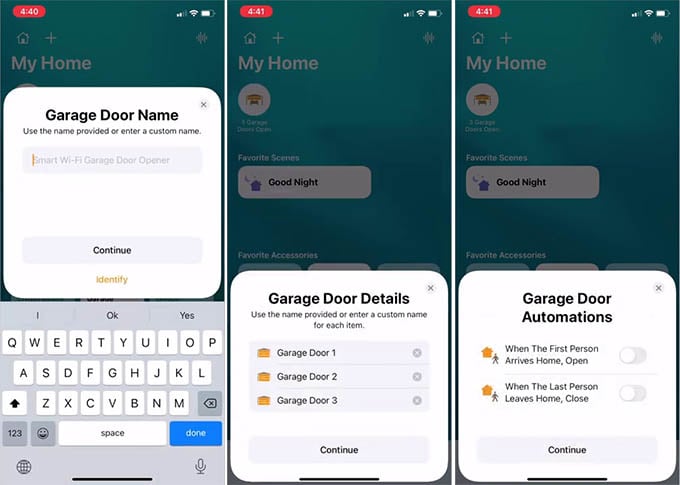 Automation: You can control up to three garage doors at a time with one signal device. And you can also set up multiple automation with this device.
Setup A Light Indicator for Garage Door Status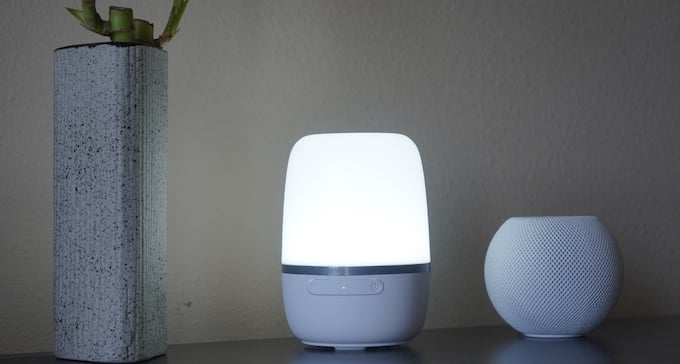 Sometimes we forget to close the garage door after entering the house. If you have your kids, this will happen very occasionally. It would be nice if you had a light indicator to display your garage door status.
You can set up a light indicator based on your choice to indicate the Garage Door Status. This automation will turn on the light when the Garage Door is open, and turn off once it is closed.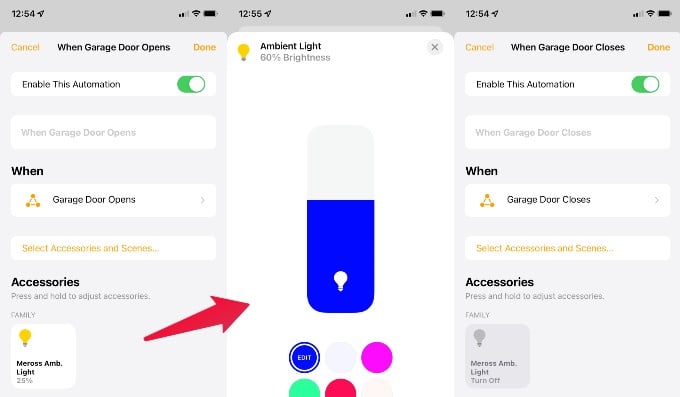 Automation: There are HomeKit compatible Lights, plugs, or switches to accomplish this automation. We set up this with a Smart WiFi Table Lamp, that costs less than 30 USD.
Sunset Lamp for Your Living Room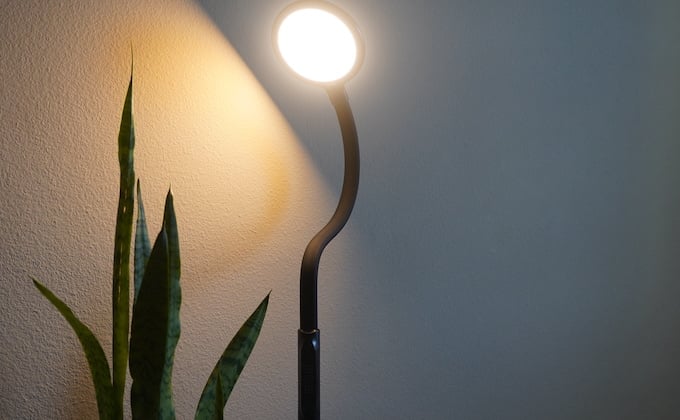 Well, you can utilize the automation to alert Sunset and Sunrise. This can be used to turn on your Living Room Table Lamps. I would recommend turning the table lamps in sync with Sunset and Sunrise. This is better than automating the table lamps at a certain time of the day, especially if you have Daylight savings in your country. The ambient light will be the same if you choose the Sunset/Sunrise time instead of setting up the lamp at a particular time.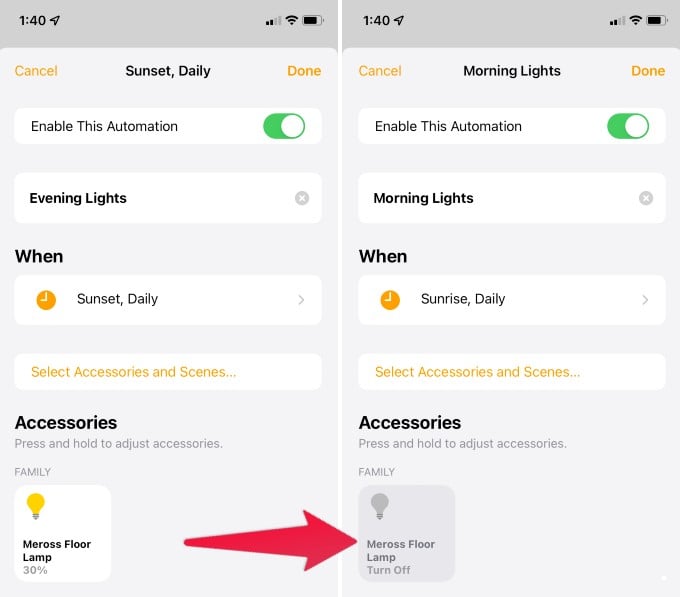 Automation: Imagine you can change the color temperature based on the time and adjust the brightness automatically before you go to bed. You can set the lamp to turn off automatically on Sunrise.
Today's Deal: $9.17 Off
Weather Indicator with Ambient Light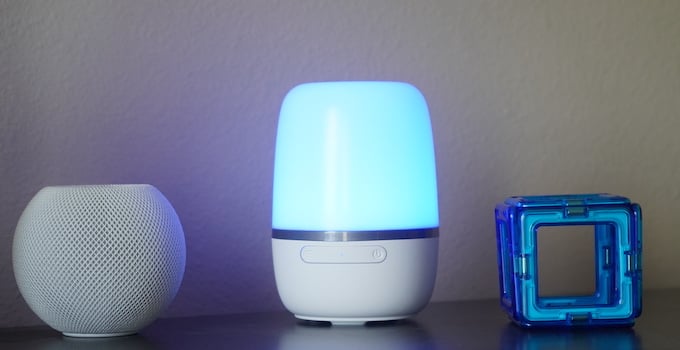 You can ask Siri to announce the weather every hour, or you can get a visual indication of the weather with your Ambient light lamp. If you are working from home, the weather announcement may not be a welcoming idea, especially when you are on official calls and meetings.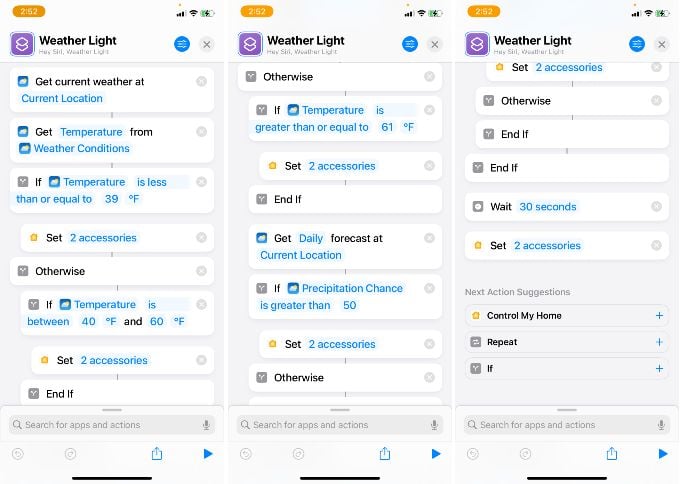 Automation: I set up my office table lamp to show a visual indication of the outside weather, which can check the weather every hour or the period you specified. In this example, the lamp will change its color to 4 different colors based on the weather or the chance for rain. You can build up more combinations based on this idea based on your living location.
The above automation steps change the color of the lamp based on the outside temperature. This automation will turn off the lamp after 30 seconds. You can run this automation on the certain schedules that you decide.
Save Electricity, Control Ceiling Lights Automatically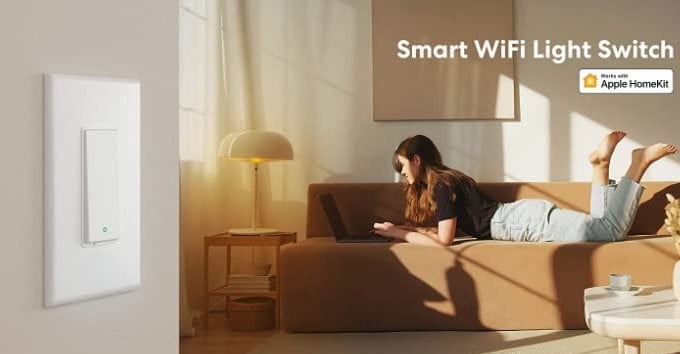 You don't need to control all the lights manually. You can automate the light for you to control it if you have a motion sensor or built-in motion sensor camera. You can use any indoor camera that supports the Apple Home platform.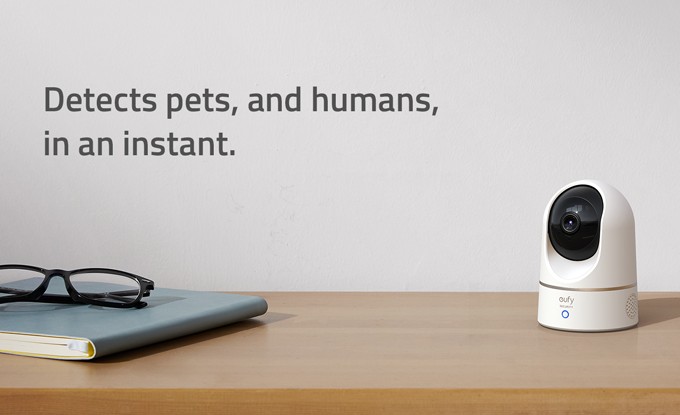 I set up this with my eufy Security Solo IndoorCam, which can detect the motion and turn off the lights if it detects no motion. This is a nice addition to your kitchen or workshop where the lights can be ON/OFF automatically with a motion detector camera along with indoor surveillance.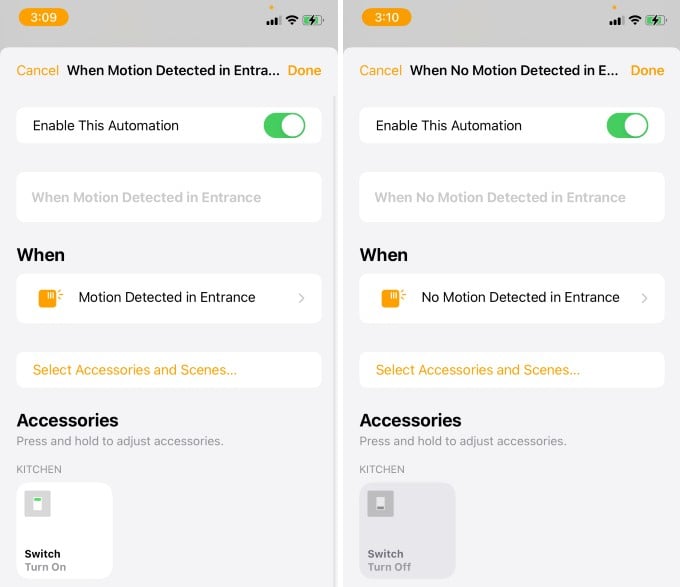 Automation: The automation idea is to trigger the light switch when the camera detects a motion. And turn the lights off if the camera detects no motion. The turn-off automation is pretty quick without much delay. So this automation will work well if you are an active infant of the camera all the time. You can expand this automation to trigger a scene or a bunch of accessories to trigger when the camera detects a motion.
Editors Note: When you automate a three-way connection, you need to replace only one switch with the Smart three-way switch. In both two-way and three-way switches, you need a neutral connection to work with the smart switch.
Today's Deal: $4.60 Off
Today's Deal: $4.41 Off
Power Strip to Control Work-from-Home Setup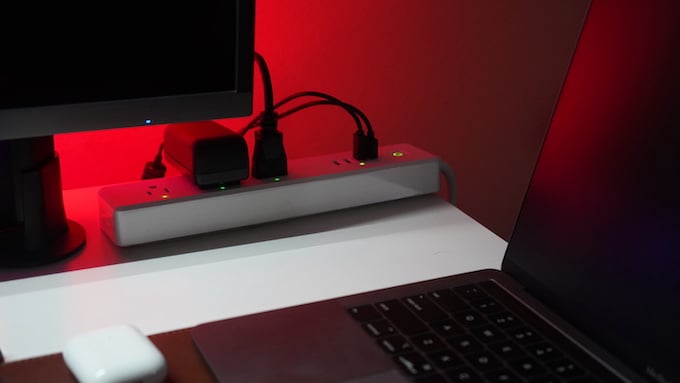 There is no need to keep on all your gadgets on your work table. You can turn on some of the on-demand. The HomeKit enables power strip can do the magic for you. The one form Meross comes with three outlets and 4 USB ports. The outlets can control individually, and the USB ports can control together.
Automation: There is no need to automate this. You can ask Siri to turn the devices or plugs to turn on. Or you can set a time to turn on your external monitors and office gadgets and a second automation step to turn them off after your office time.
This comes in handy for my work table. I can ask Siri to turn them all on when I enter my office and turn them off when I leave the office. A nice addition to my work table.
Smart Plug to Control Your Table Lamps / Coffee Machine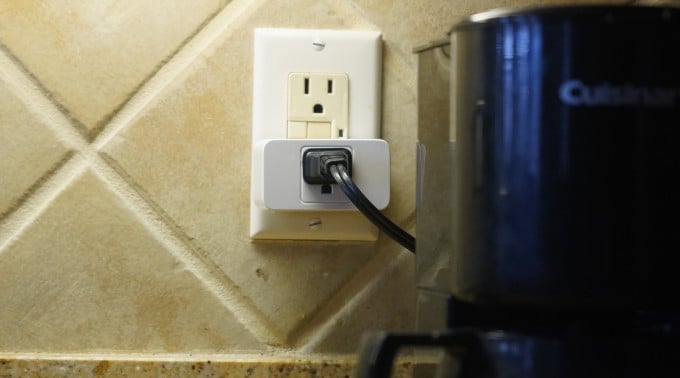 Do you want to automate your coffee machine and get ready your coffee machine on time every day? Or do you have a bunch of table lamps that you want to turn ON or OFF every day? You can use the smart plugs to do this job automatically for you. Just configure the smart plug and connect to your coffee machine or the table lamp to auto power the gadgets at a certain time.
Automation: As we did the automation examples on top, you can set your Smart outlet to turn on in the morning at 7 AM or any pre-set time. You are good to go with it. Don't forget to automate the part to turn the outlet off after a certain time, say 30 minutes.
Today's Deal: $8.00 Off
Control Your Yard Light with Outdoor Smart Plug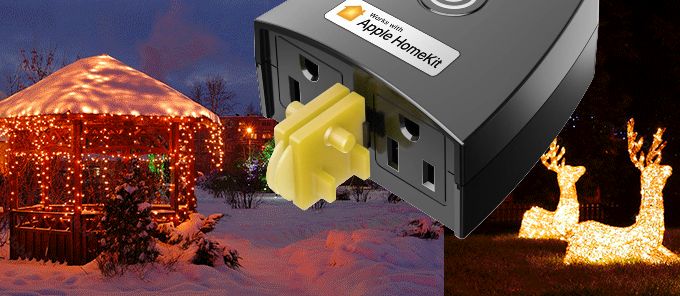 Do you have some yard lights and decor lights that you want to control every day? Well, if they can't work based on ambient temperature, you can use the outdoor smart plugs. These plugs are weatherproof and designed to work outside weather. Just connect this outlet to your wall outlet and set it up with the Home app on your iPhone.
Related: iPhone Automation Not Working Properly? Here Are the Best Fixes
Automation: The automation for this will work with two steps. You can create two automation, one to turn on the year light at sunset or after 30 minutes of sunset. The second automation you can set up is to turn these lamps off at midnight or a certain time that you want to set.
Today's Deal: $4.35 Off
When you search for home automation, the HomeKit and Alexa are the best smart home platforms you can rely on. Here are a few Apple Home App automation that you can use at your home to automate the lights and other gadgets. When you invest in the gadgets for home automation, make sure those are compatible with HomeKit to work with your iPhone and other automation scripts.