Finding all your photos on the iPhone is easy with the Photos app. You can create folders and albums on the Photos app to organize the pictures. Did you know that you can actually share an album from your iPhone with others? The iCloud Shared Album lets you create an album with your photos and share.
Let us take a look at the steps to create an iCloud Shared album and share the album on iPhone.
Create and Share iCloud Shared Album on iPhone
The Shared Album feature on iCloud is available for iPhone and Mac users. Even if you opt-out of the iCloud Photos, you can still use the iCloud Shared Album to share photos with others. For some reason, it is disabled on many iPhones.
Here is how to enable Shared Album for Photos on iPhone and share albums.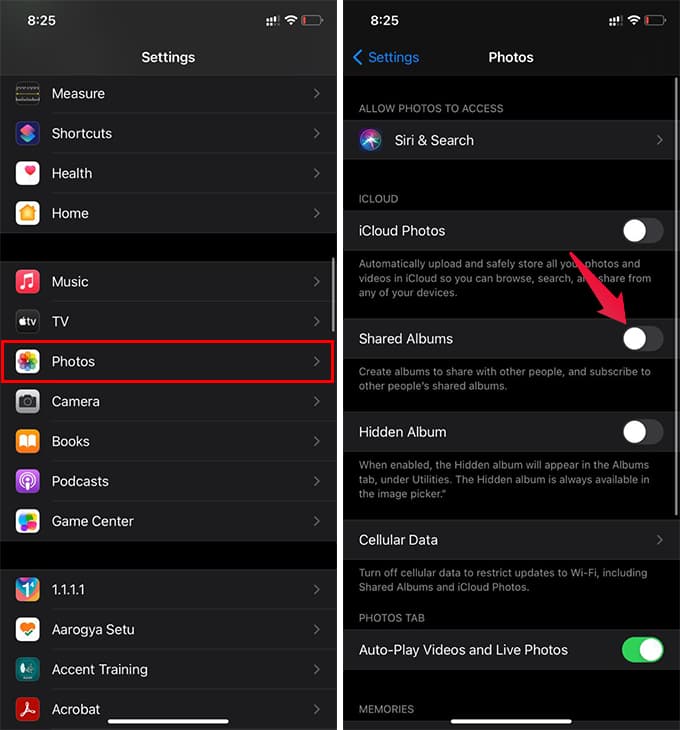 Open iPhone Settings and go to Photos.
Enable Shared Albums.
Now, go to the Photos app.
Tap the "+" icon at the top left corner.

Choose the New Shared Album.
Provide a name for the shared album and tap Next.
Choose contacts you want to share the album with.
Tap Create.
Now go to the shared album.
Tap the "+" to add new images to the shared album.
Add comments and tap Post to add the image to the Shared Album.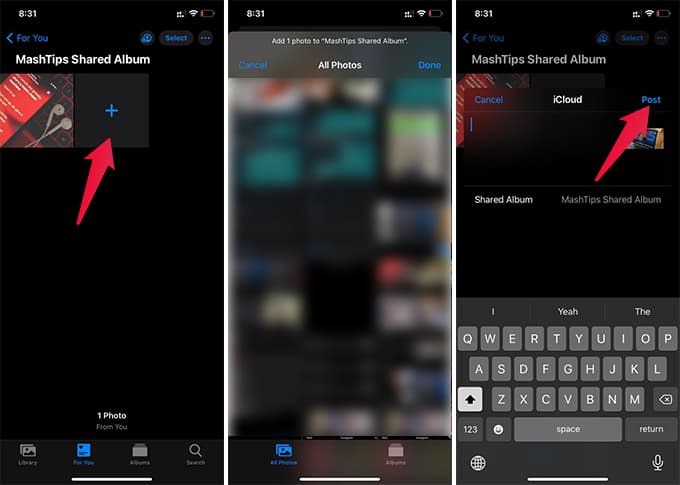 Whenever you add new photos to an iCloud shared album, people who have access can also see them in realtime. There are also options to allow others to add their photos to the album.
The iCloud shared album, in fact, is one of the best ways to share photos without losing quality.
You can even make the share an album on iPhone with anyone by sharing the link. When you want to share some snaps with friends over WhatsApp without losing quality, try sharing as an album with the link-sharing from your iPhone's Photos app.