Google Calendar is the best free calendar application you can get to work on all platform like iOS, Android or Windows. You can import calendar from iCloud, Outlook or any other calendar platform to Google Calendar and can make compatible to all your devices regardless of platform.
Please see the procedure to export Calendar from iCloud account. If you are a outlook calendar user, please check here to export from outlook calendar.
Please login to your Google Calendar account here. (Note: Use Google Chrome or Firefox browser to open Google Calendar)  Go to calendar and click on setting icon on right top corner.
Select Calendars from top menu, click on 'Create New Calendar'. Please enter the Calendar name and fill the rest of column if required and save the details.
Click on 'Import Calendar' button and choose the file that you already saved in your computer. Select the calendar on which you want to import the calendar. Once you select the Google Calendar, click on 'Import' button.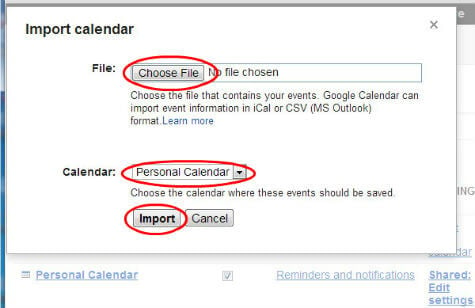 Next screen will confirm the Calendar Import. Now you will be able to see the events in Google Calendar. Please repeat the same steps to import additional calendars.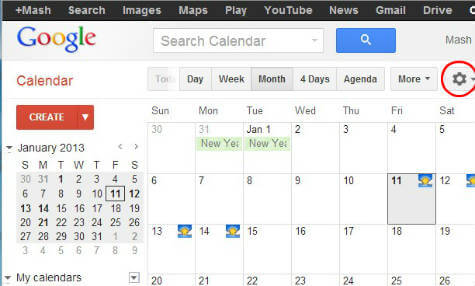 There is an option to define separate color for each calendar in Google to easily identify them. Now you can use this same calendar to sync with your Android or iOS devices or even set in your outlook.