Disclosure: This post may contain affiliate links. We receive a small commission at no extra cost to you when you make a purchase using some of our links.
You may want to broadcast live video from iPhone or Android device through the internet. Your friends and relatives can enjoy the lovely moments in your family by watching live video that can be broadcast from your iPhone / Android. Your birthday, wedding function or anniversary celebrations you can share live videos to your friends and relatives who are away.

All you need a smartphone with a camera and internet connection. You can broadcast live video taken by the camera using smartphone apps and internet connection. You can also save your video in the server forwatching later. There are several apps are available to broadcast the live video to internet. For easy of use and simplicity, we will work with one available application in android and iPhone.
Please download the free application to your android (Google Play) or iPhone (iTunes).
Signup for an account in the ustream site by clicking on this link ustream.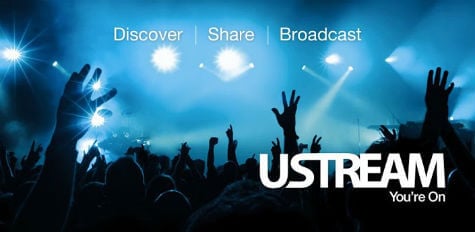 Open your smart phone application in your mobile and log in with the same username and password.
Tap on video cam button on right to corner of you application and go for broadcast now button and tap it. Your phone camera will start capturing. If you want to broadcast, press the record button. To stop broadcast again press the record button.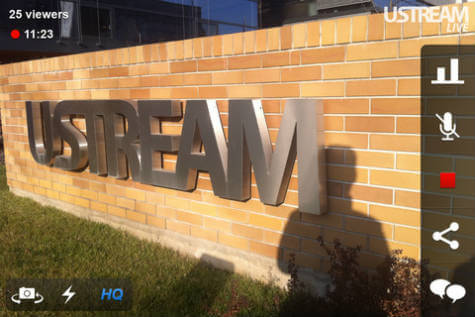 You are done with your camera part and you started broadcasting. Now open www.ustream.tv web site and search for the username you signed in. It will show your user name with a live button if you are broadcasting. Click on it and see the video live at anywhere in the world. If you want to stream your video with professional touch, you need to purchase the pro version of this app.
This live video broadcasting you can set as your video security system, you can watch your kid while you working and the possibilities are endless.