HTC's flagship phone HTC One is in the stores now. There are plenty of features that makes HTC One as the best smartphone. 

The HTC One is made of fine crafted Aluminium body with well defined contours and chamfers. It makes a different look for this phone. The capacitive button for multitasking is removed and the remaining button count is two now for this Android Jellybean Phone. The function of the removed button is included as double tap of home key.
The hardware configuration is well below than the Samsung Galaxy S4, but the features and smooth operation of the Phone makes HTC One as the best in the category.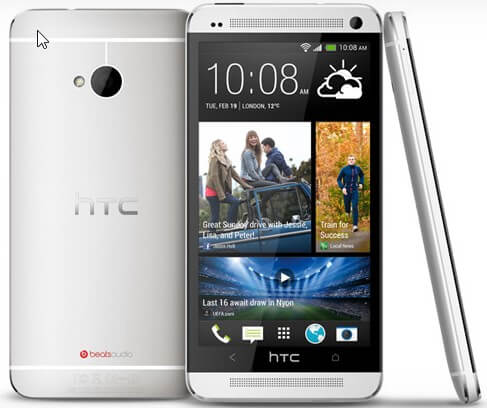 1) BlinkFeed:- It's a home screen app that can be customized to get updates from social and RSS feeds. It is also possible to customize with ESPN app on the home screen. No need to more touches when you have little time.
2) UltraPixel camera:- Though there is only 4 Megapixel camera in HTC one, HTC says that they are having large pixels. Pixel count doesn't matter any more only Pixel size matters. Large pixels means good resolution, low light sensitivity according to HTC. It adds Optical Image Stabilization(OIS) for clear picture.
3) Quad core Processor:- HTC One boasts a Qualcomm Snapdragon 600 Quad core running on 1.7 GHz with 2GB RAM. Surely it is powerful to run the LTE ready phone with a 2300 mAh battery.
4) Display :-HTC one includes a 4.7 inch display with curved Gorilla Glass. It is having 468 ppi resolution which is more than the 326ppi resolution of iPhone 5.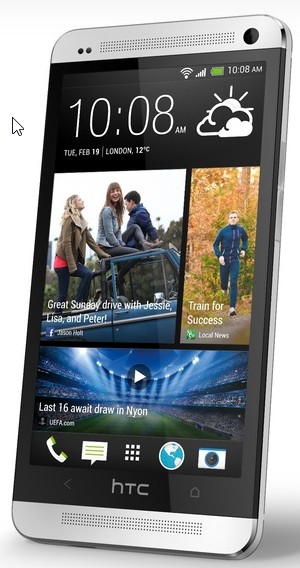 5) HTC Zoe:- A new cinema gram mode for videos and pictures with image editor. With this feature the camera takes 5 pictures before you press Shutter button and 15 images after button press. From this one can select the best shot. Similarly, video mode also supports this.
6) IR blaster:- The power button in HTC one is integrated with IR transmitter which can be used as a remote control with HTC Sense TV app. Another application of your smart phone.
7) Front facing Dual stereo speakers:- Means louder and clear sound with their BoomSound technology and beats audio. It also senses the ambient sounds and adjusts the volume according it. Moreover, it includes 2 mic's for HDR sound recording. You can hear clearly in both public places and private places.
8) Camera Swap: In HTC One we can swap the front and back camera's with a single swipe. May be useful to the camera lovers.
9) New Sense UI:- Revamped Sense UI with BlinkFeed. Moved the old Time display as an option.
10) Swap option: HTC offers Swap option with your old phone. They are offering $100 for your old Phone. Check the stores from late March 2013 for more details.
The Quad core 1.7GHz, 4.7inch display, LTE featured Android Jellybean based HTC one is available with 32GB & 64GB options.