Do you ever think about losing your MAC or iPhone. We can't imagine about reaching all those personal data into some body's hand. You can setup and enable to locate MAC online with Find iPhone applications. It is easy to setup to the find application on your MAC and you Find MAC online on the map once you lose it.


First you have to make sure your MAC already configured to use this feature. You must have to set this configuration before you lose your MAC to track it. You need a valid iCloud account to enable this function in your MAC. If you have a valid iCloud account, (see here to get a free apple ID) you have to configure it on your MAC (see here to configure MAC) . If you setup everything already, go to Setting > iCloud > Find My Mac box and check it on.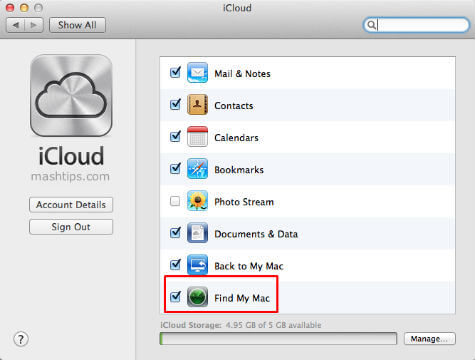 If you set this ON your MAC and you lost your MAC, you can track the MAC using your iCloud account. To check this option, please open any browser and log in to your iCloud account, enter the same id and password which should be same that you used to setup your Find My MAC application.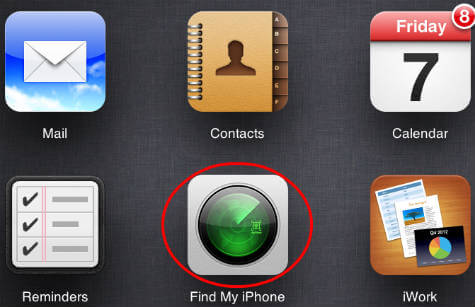 Once you logged in, click on Find My iPhone icon. This will open a map with location of your devices. In the same way you can use any other Apple device and open Find iPhone apps and enter your credentials.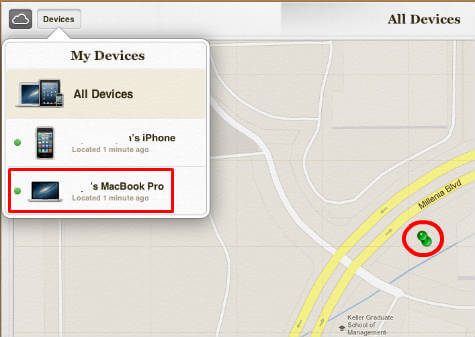 You can click on devices for more details on this window. You can zoom the map to find the exact location of your device to grab it back. It is a very nice and accurate tool which can be a life saver for your data. So activate it on your MAC from the beginning keep activated.
There are a couple of paid and free apps doing the same function for you, but this is a built in feature from apple and it is easy to set up and it is free.