We cannot imagine losing our computer or laptop and being used by someone else. All our personal data, passwords, and card information will be on our laptop and that is enough to give us a heart attack. In case you lost your laptop, you can now Windows 10 PCs remotely.
In this guide, we will show you how to lock Windows 10 PC remotely from anywhere.
Lock Windows 10 Remotely Using Find My Device
Microsoft account features a Find My Device feature that lets you track and locate lost computers. Though the tracking is not that accurate, you can still lock your Windows 10 PC and laptops remotely using the same. If your lost laptop or PC has Microsoft account logged in, you can try using the Find My Device option.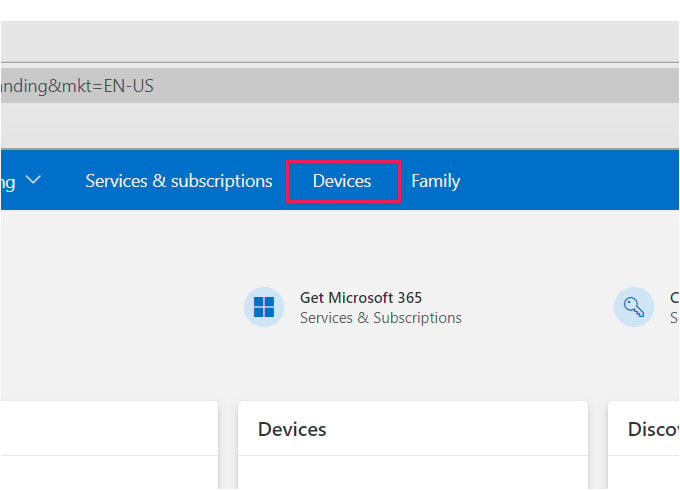 Go to Microsoft account and sign in from another PC.
Click on the "Devices".
Choose your PC to lock remotely.

From the next page click on "Security and Protection".
Now click on the "Find My Device" tab.
Choose your PC or Laptop from the Find My Device window.
Click the "Lock" button to initiate locking PC remotely.
From the next screen, enter a message to be shown and click the "Lock" option.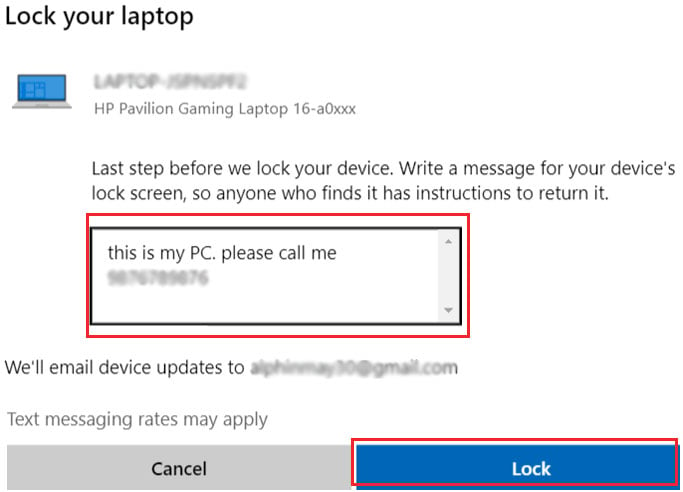 Your lost PC must be connected to the internet to lock Windows 10 remotely. This will sign out all the active users on your computer. Once you are able to get back your laptop, you will get back the administrator account only.
Lock Windows 10 Remotely by Sending Email
You can use Microsoft's Find My Device option to lock Windows 10 PC remotely when you know the Microsoft account login and password always. But, it will be difficult if you forgot your Microsoft account username or password. in such cases, you can simply lock your PC with a mail, yes just an email to your computer and it will be locked instantly.
It is possible with the tool named Mozilla Thunderbird. One downside of this method is that you need to set up the Thunderbird on your Windows 10 PC before losing it. So, if you already lost your laptop and you have not set up the workaround yet, there is no hope here either. You can still follow the method and protect your other computers from lost again.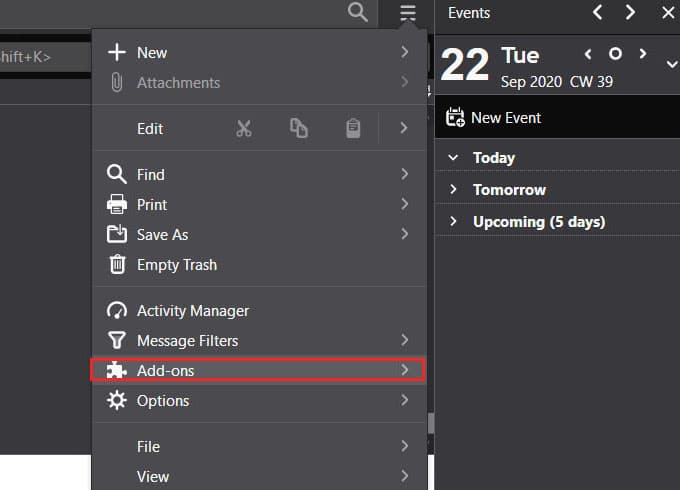 Create a text file "Lock.txt" on your Windows PC or laptop.
open the text file and type in the command:
"@echo off
rundll32.exe user32.dll, LockWorkStation
Cls"
Save the file as "Lock.bat" by changing the extension from txt.
Open Mozilla Thunderbird and click on the "Menu" from the top bar.

Click on the "Add-ons" ad install the "Mailbox Alert" add-on.
Now right-click on your Email ID.

Go to "Mailbox Alert > Edit Mailbox Alert alerts".
Click on the "Add" button.

Give any name in the name text box. Check the "Execute a command".

Click the browse button and select the Lock.bat file you created.
Click OK.
Now, go to the Thunderbird menu and click the "Message Filters".

Click on "New".
Specify any name in the Filter name part.

Now type "Lock My PC" in the text box near to the dropdown list with the name "contains".

You should have to specify the exact word in the mail to lock Windows 10 Remotely.
Go to "Perform these action" and set the first dropdown menu to "Mailbox Alert".
Change the next dropdown menu and select "Lock My PC".
Click Ok.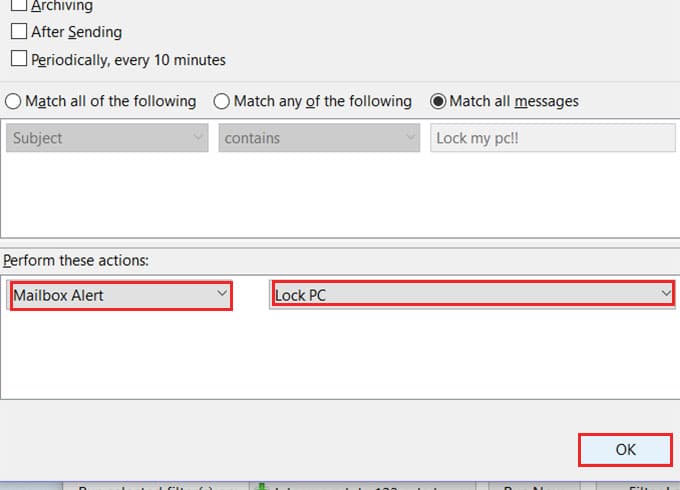 Now, you are all set. You can instantly log out of your account and lock Windows 10 PC just by sending mail. Send a mail with "Lock My PC" as subject to the thunderbird mail address in order to lock your computer remotely from anywhere.
Related: How to Set Up Windows 10 Touchpad Gestures to Get MacBook Like Scrolling
All the above-mentioned methods can lock Windows 10 PC remotely without even bothering about your data loss. If your laptop or computer has an active connection at the current time, it will take no time to lock the computer from anywhere.