Disclosure: This post may contain affiliate links. We receive a small commission at no extra cost to you when you make a purchase using some of our links.
Apple has a history of launching advanced technology products that change the current trends. Moving forward, Apple starts to drop the most "user favored" features behind, and made such a risky move with their premium products, iPhone & MAC Book Pro.
Apple launched iPhone 7 without a dedicated 3. 5 audio-jack that desperated music lovers and iPhone fans. Now Apple followed the same risky steps in their professionals' admired product MAC Book Pro. 2016 MAC Book Pro is built with just four USB-C standard Thunderbolt Ports. These USB-C ports literally replaced everything except 3.5mm audio jack.
May be apple is visualizing a port-less world, but it is too early for gadget users. This is definitely a brave decision from Apple who replaced all ports and connectors into a common standardised USB-C.


Eventually, USB-C will be widely recognized standard for all communication needs. Apple integrated Thunderbolt 3 in USB-C standard, which support blazing data transfer speed up to 40GBIT/Sec, slim in size and can be inserted in both side.
What Gadgets & Adapters Support MAC Book Pro 2016
There are bunch of gadegts and adpters to go with your new MAC Book Pro that provodes almost all ports those are missing from your orginial MAC. You can spend and choose teh all in one MAC Gadgets or specific ports based on yoru requiremnet. We listed all gadgets here with USB-C conncetor that goes to your MAC Book Pro.
Satechi Type-C USB 3 Combo Hub (buy from Amazon)
This USB-C  Combo device offer you almost all ports taht you required for your MAC Book. With Satechi Combo Bub, you can expand Type-C port to two USB 3.0 ports, one SD Port, one Micro SD card slot and a charging port (Type C). This combo device coming with Aluminum body, Slim & Compact. This device made plug and play that does not require any software, drivers, or complicated installation process.
This is designed for photographers. This card reader is compact enough to carry in yoru pocket. This reeader  is 5-in-1 Multifunctional Design with USB 3.1 Type-C to USB 2.0 (USB On-The-Go) TF/SD Memory Card Smart Reader Adapter that support Android phone charging via Micro USB port.
Larnn USB-C 3.0 Type c Adapter (buy from Amazon)
This adapter is compatable with Apple MacBook (12 inch, 2015/2016) and Google ChromeBook Pixel (2015) and other devices with USB Type -C. This hub has 3 USB 3.0 ports let you connect up to three USB enabled devices simultaneously and sync your photos, music and data. This sleek aluminum design goes perfectly with 2015 MacBook built in with surge protection that keeps your devices and data safe, plug and play supports hot swapping.
What Are You Going to lose with MAC Book Pro 2016?
It is perfectly your choice to go with new MAC book pro with touch bar. But while you chose MAC Book Pro 2016, you are going to lose these standard ports and features.
SD Card Slot
Removable SD cards are still king of the professional and DSLR photography world. Bad news for Photography Professionals, Apple ripped off the SDXC (Secure Digital Extended Capability) Card slot out from new MAC Book Pro. Previous Mac Book models were using internal USB bus to communicate with the SD card slot with maximum speed up to 480 Mbit/s. There are certain people who doesn't want to worry about this SD Card change. The first category is a group of Professionals who uses CompactFlash or XQD cards with an external reader. The second category is using DSLR cameras with built in WiFi transfers, that can direct transfer raw images to MAC. The third set of people are using their mobile phones to take pictures, those already have plenty of solutions to transfer images from Smart Phone to MAC like Airdrop, Dropbox, iCloud etc.
Thunderbolt & USB Ports
In early models like in MAC Book Pro 2013, those  were built with two Thunderbolt and two USB-3 ports. The Thunderbolt port from Apple is the fastest communication ports with a transfer speed up to 10 Gbps. At the same time, the new USB standard in the family, USB-3 ports is offering up to 5 Gbps transfer speed.  Apple built these Thunderbolt technology in USB-C standard, and introduced in Mac Book Pro 2016.
HDMI Port
HDMI (High-Definition Multimedia Interface) port is used to transfer both uncompressed digital audio and video through a single port. Most people's TVs and external monitors have couple of standard HDMI ports. This port is used to connect TV or external monitor to personal laptop both in Windows and MAC that support both audio and good graphics quality. Good luck with 2016 MAC Book Pro, there is no HDMI and USB ports exist in new model. Now you have to depend on all in one USB-C Digital AV Multiport Adapter from Amazon Store to connect your HDMI cable to be MAC.
Ethernet Port
This port very rarely used by a normal user. This RJ45 port is coming very handy when your WiFi router break or you want to trouble shoot your internet connection and cable modem. There is Apple USB to Exthernet adapter that can get from Apple store.
Removable RAM
Apple were offering the complete freedom to upgrade your RAM until Mid-2012. There is a support article from Apple, to upgrade RAM on Mid-2012 and old models. You were free to avoid upfront cost by ordering a 2GB RAM model and upgrade to 8GB or 16GB later with third party memory product. Now, you have to order the required size of RAM in the first phase, Apple will ship your laptop with RAM soldered on the motherboard.
Removable HD
Early MAC buyers were enjoyng the freedom to upgrade their hard disks to any size they want. Those early MAC laptop harddisks were easy to replace with less user effort. These internal hard disks were attached to a removable connector and users were able to replace these HDDs to larger size HDDs or SSDs.
Realted: 11 Things Should Know before you Buy SSD (Solid State Drive)
Unfortuntely Apple took off this connector from their Mid-2013 models onwards. New model MAC laptops were shipped with 128GB or 256GB SSD internal storage drives soldered permanantley on the motherboard.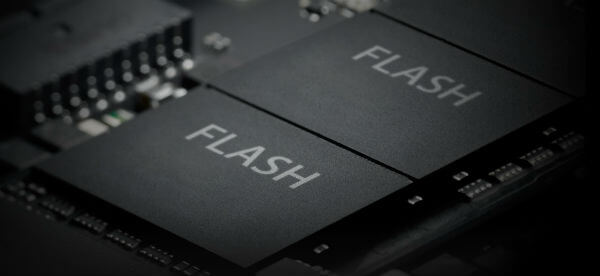 Good news, iFixIt reports that New MAC Book Pro without Touch Bar model is coming with a removable connector for internal storage where user can upgarde SSD.
Power Button
New MAC Book Pro models, the traditional power button that used long time on Apple laptops is missing. The new MAC Book turn on when you open the cover and shut down when "Shut Down" from Apple menu. Apple wisely turned off the startup chime by default, so people would not disturb a meeting or lecture when they open their MAC.
MagSafe 2
MagSafe (Magnetic Connector for Electronic Device) was one of the most attractive and innovative design that used for a decade in Apple computers.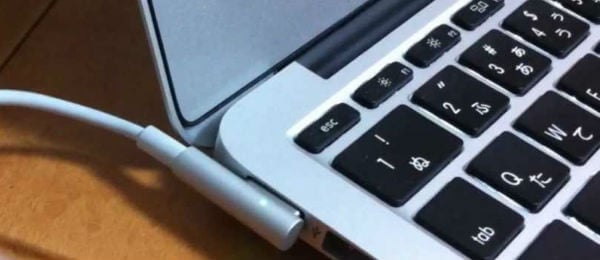 This tiny magnetic power plug was enough to protect your laptop from accidental trip overs. This power connector attached magnetically to the laptop strong enough to hold, and can easily detach if somebody trip over the power cable. If you own a new MAC Book Pro, just don't trip over your MacBook while it's charging!.
Backlighted Apple Logo
I know, this change  has zero effect on new MAC Book Pro prefromance. However it look like Apple quitely replaced Apple Logo illumintaion from MAC's lid. Now this logo will look like iPhones' Apple shiny metal logo without any illumination. Don't think that your Apple logo will light you in dark rooms to walk, just in case!
ESC Key
Apple removed one of the essential key that favored by lot of windows and hanging-software users; ESC Key. The new innovated Touch Bar replaced the traditional Escape key along with the default functional keys.
In short, if you own a 2014 / 2015 MAC Book pro, please treat your laptop like a premium product. These MAC Book Pro models were built with all ports you need in one place.
I am pleased with my decision to switch to Apple in 2010 and later upgraded to MAC Book Pro 2012. Thanks to Apple for early MAC Book models designed with user replaceable connectors both for RAM and Hard Disk. When Apple launched more resource hungry operating systems, I upgraded my RAM from 4GB to 8GB and HDD to SSD.

I'm still happy with my multi port MAC Book Pro that has DVD Reader/Writer, SD Card Slot, USB & HDMI ports, Ethernet Port, Upgraded RAM, 500GB SSD and my favorite Mega-Safe connector that already saved my laptop couple of times.
Related: Apple MacBook Pro Vs Microsoft Surface Book
May be Apple is diverting to a new direction with Touch Bar to get ride of touch screen technology. However, all new MAC Book 2016 owners have to order a gadget pouch to carry all different kind of dongles with USB-C port, at least for a while. I'm not ready yet.