The windows 8 enables the users to install apps from the Windows Store like iTunes. Sometime you notice that your installed apps not working properly or crashing in every start. If your installed Windows 8 apps is not working properly, there is a way to check your system for the app compatibility.

Using the application, Windows 8 apps problems can be repaired to make it crash free from all problems. The following link provides download link to the application that can be run in your windows 8.
Download the application and run it.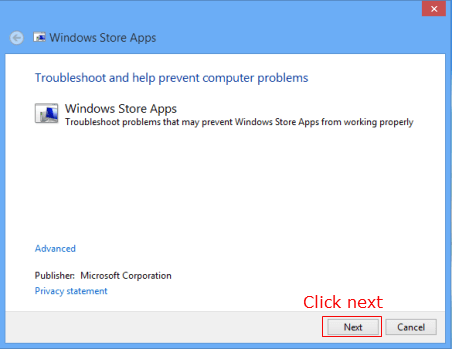 After clicking Next, it will check for any problems in your settings and installation. It will show the results in the next window. If any problems found, the application will initiate the corrective action to make it perfect.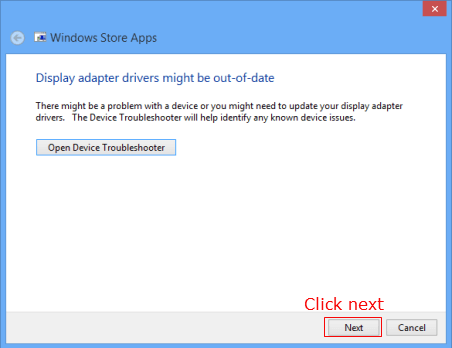 Just click Next as prompted. The application will be correcting the settings automatically. If more problems found, the application will prompt for more corrective actions. Just read the messages and give Next. Finally, the application will present the report and that's it.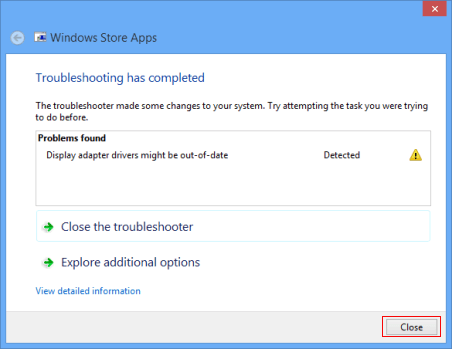 This is a wonderful tool from Microsoft to diagnose application problems and can help you to repair it. Hope your problems with the windows 8 apps will be solved with this awesome tool. Start enjoying Apps for Windows 8. If any problems persists, contact microsoft support for further solutions.