Task Manager is where you can see all the apps running on your computer and see if the CPUU and memory are being used properly. But the Task Manager has been looking the same on Windows for years. If you are still getting the old Task Manager in Windows 11, there is a new updated design that is hidden in your PC.
Let's see how to get the redesigned task manager in Windows 11.
Enable New Windows 11 Task Manager with Fluent Design
If you want to give the new Windows 11 task manager a try, there's nothing stopping you. The good news is that you can always revert to the older, more stable version. For now, you will need to be on Windows 11 Insider Preview Dev Channel Build 22538 in order to get the new task manager.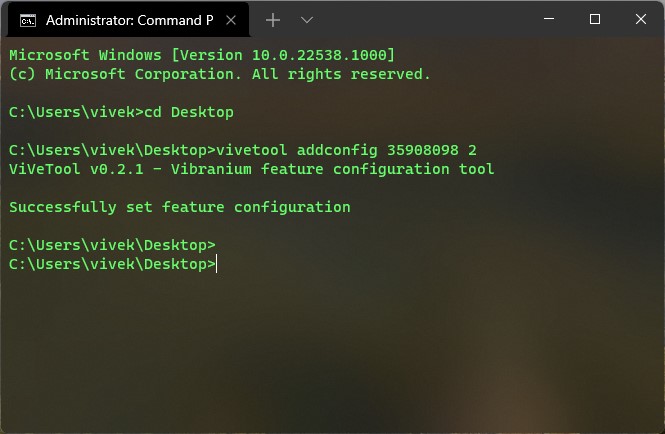 Download the ViveTool zip file. (ViveTool is an open source program based on Vive, a C# library for Windows 10, to say the least.)
Extract the zip into a folder on your Windows 11 PC.
Press Windows + X on the keyboard or right-click on the Start button.
Select Windows Terminal (Admin).
Use the cd command to navigate to the folder where you've extracted ViveTool. For example, cd desktop
You can instead right click on the extracted folder and choose "Open in Windows Terminal."
Enter the following command in the Terminal and press Enter.
.\vivetool addconfig 35908098 2
Open the Task Manager now, and you should see the new fluent design Windows 11 Task Manager.
Related: How to Automatically Switch Windows 11 Dark Mode Like macOS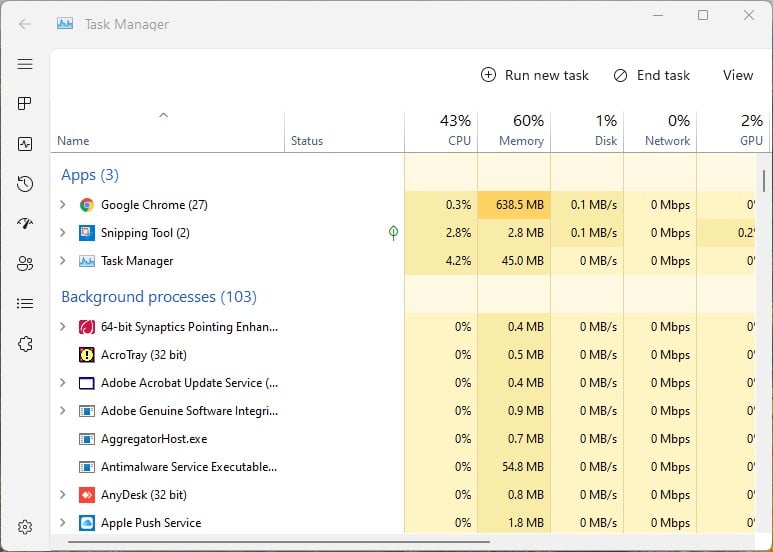 For comparison, below is the current Task Manager on Windows 11.
This new fluent design task manager is available but hidden in the latest Windows Insider Dev Channel Build 22538. And Microsoft did not mention the task manager in the changelog. Considering the state of the new Windows 11 task manager, it makes sense. Even when the new task manager is stable, however, it is worth pointing out that the app isn't completely adopting the new design language.
Related: How to Enable or Disable Windows 11 Startup Sound
The table of apps and their resource usage, which is the primary part of the task manager, still has the old design. So, while Windows 10 was famous for having built-in apps using three different design languages, Windows 11 is now using multiple design languages within the same app.