You can make any song as your iPhone ringtones with a few easy steps. You can convert any songs even MP3 songs to iPhone ringtones. As you know, most of the smartphone platforms like Android, Windows have the ability to convert songs as ringtones easily. Unfortunately, Apple doesn't want to users to create Ringtones direct to their iOS devices.
However, if you want to create iPhone ringtones, you have to depend on iTunes software either with Windows or MAC computer. In this article, we are going to explain how to create iPhone ringtone from MP3 songs.
Step1: Get Song on iTunes
Open iTunes on Your Mac or PC and find the song that you want to set as ringtone from My Music Tab.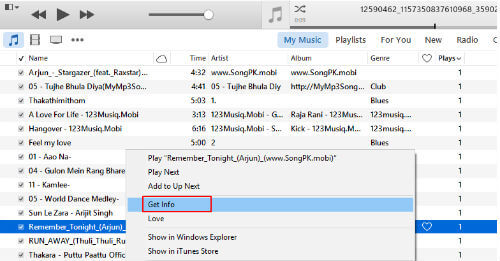 If you don't have the required song in iTunes window, drag and drop the song from your folder to iTunes window to add in the music list. Now, right-click on the Selected song > Get Info > Options tab.
Step2: Select the Required Part of Song
Here you can set the length of the ringtone in seconds by selecting the start and stop time. The maximum allowed length of ringtone is 30 seconds. Make sure you select the best part out of the song to set as ringtone.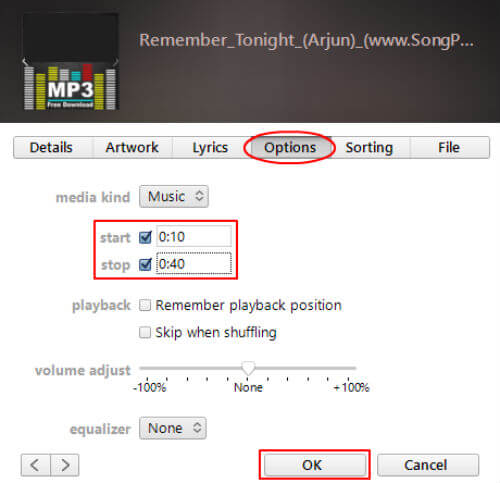 You can get a few more options on this window to adjust the volume and equalizer setting if you need. Once you finalized your Start/Endpoints and other options, click OK.
Step3: Convert AAC to MP3
Now you need to convert the MP3 file to AAC version. AAC is the default format used by iTunes. AAC and MP3 are audio compression formats, but AAC gives better audio quality than MP3. Right Click on the song and select "Create AAC Version" to create the AAC version of the song you edited.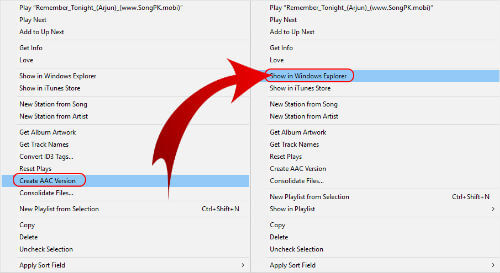 Now you have AAC format file that converted from MP3. The next step is to find out the saved location of AAC file. Right-click on your new AAC song clip and select Show in Windows Explorer to locate the file.

When you explore the folder, you will see a file with .m4a extension. iTunes ringtone is in .m4r format. Now change the extension from .m4a to .m4r by simply renaming (press f2) the file.
Step4: Move Ringtones to iPhone
Now your ringtone is ready on your computer and needs to move into the iPhone. Connect your iPhone to your computer and open iTunes.
Select the three dots next to your phone and click Tones in the drop-down menu. Drag the Ringtone from your desktop section to your iPhone tunes section.

You have to sync the tone you moved to the iPhone section. Click on iPhone icon and Select Tones > Sync Tones > Selected Tones > and select the tone and sync with the device.
Step5: Set new Ringtone on iPhone
Now you can detach the phone from your computer and cable. Go to your iPhone Settings > Sounds > Ringtones and you can see the new ringtone you created there.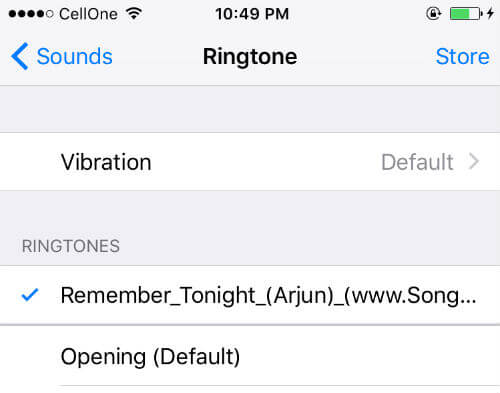 Select the new ringtone and set for your contacts as you wish. Now you can repeat the same for making multiple ringtones.
This is a free solution to make iPhone ringtone from any MP3 Songs. There is no need to use any third party apps to create the ringtone for iPhone and other iOS devices.