Choosing the best VPN with safety and speed is not pretty easy. Also, you are more likely to risk your personal data, passwords, and bank credentials while using untrusted VPN services. Google now comes up with a new VPN named Google VPN for Android users.
Here, we will show you how you can get and set up Google VPN on your Android phone.
Get Google VPN on Android
Google VPN, as of now, is available only for Google One subscribers. It is Google's premium storage plan for those who want to extend the storage space on Google Drive from 15GB to 100GB and more. If you are a Google One 2TB subscriber, you can get the all-new Google VPN.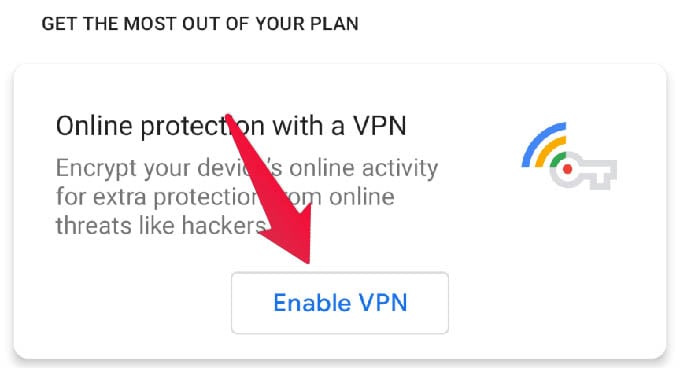 Install and open the Google One app on Android.
From the Home tab, scroll down.
Tap the "Enable VPN" button on the card that says "Online Protection with a VPN."

From the next screen, toggle on the "Enable VPN" option.
Google VPN will instantly connect your smartphone with the secured VPN server.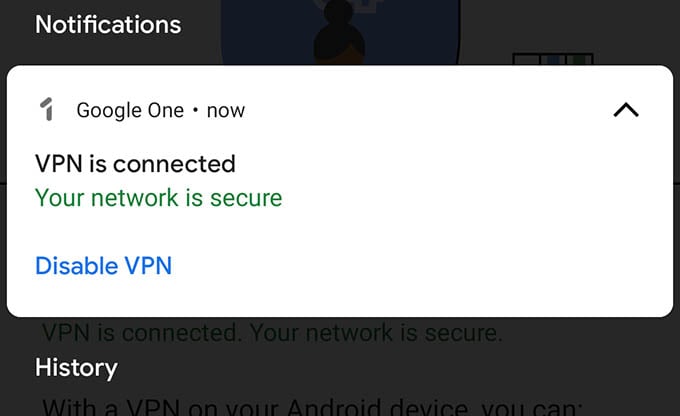 Related: 7 Best Netflix VPN Apps in 2020
When the Google VPN is enabled, you will see a notification on the notifications window. You will need to have the Google One 2TB plan subscription or at least a member of the Google One 2TB family plan to avail of Google VPN on Android.