Well, the Clubhouse app slowly turns out to be a new social media cult. It lets you create clubs, join rooms and talk with people who may share the same interests as you. Clubs on Clubhouse lets you create a public group on a specific topic and lets people come flock into the club. To make the Clubhouse app lesser cluttered, the option to start a club on Clubhouse is limited. But you still are curious about how to start a club on Clubhouse, right?
We will see how to start a club on Clubhouse using your phone, both Android and iPhone.
Start a Club on Clubhouse: Android & iPhone
Clubhouse previously allowed to start a club upon special requests, but now moved up public to everyone. Among that, iPhone users are the first to get the option to start a club on Clubhouse. Most of the Clubhouse users now have the option to start a club on Clubhouse. Let's see how to create a club in Clubhouse using both Android and iPhone.
First, open the Clubhouse app and tap your profile picture icon at the upper right corner of the screen.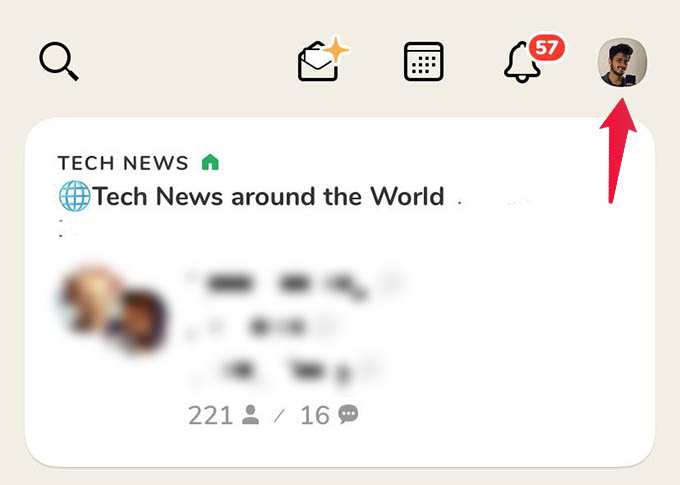 Now you are on the profile page, you will see all the clubs under the "Member of" title at the bottom of the screen. Next to the club icons, you will see a "+" button, tap on it.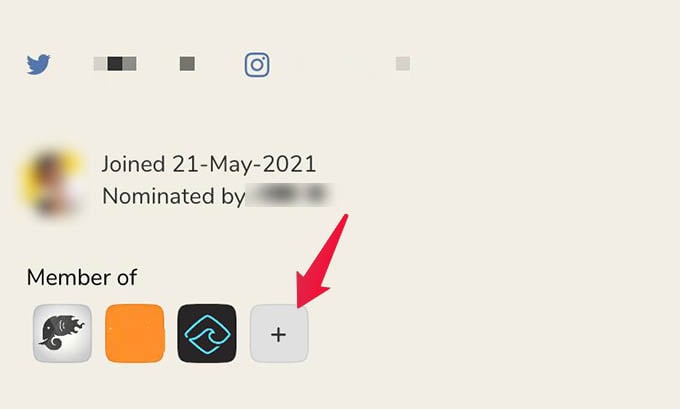 If you are eligible to start a new club on Clubhouse, you will be taken to the screen to create one. You can provide the club name, visibility, rules and members by following the on-screen instructions.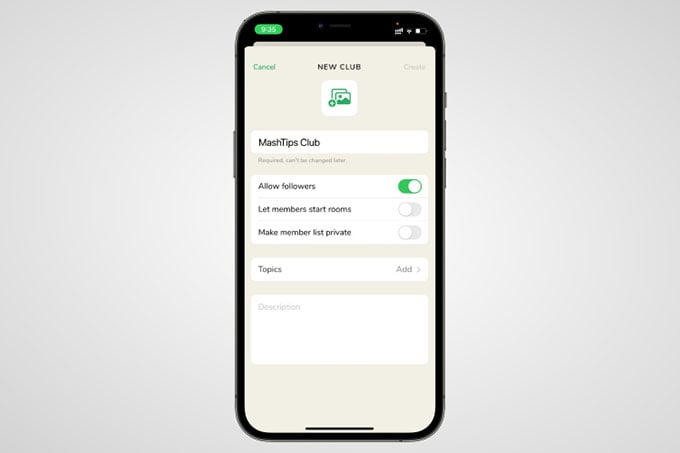 Once you get the option to start a new club in Clubhouse, you can create one by entering the club details. Enter the club name, which cannot be changed later, follower permissions, room creation permissions, and more.
Then, select up to three topics that your club will be about. The description is optional and you can change both topics and descriptions later anytime. Also, the group picture can be set even after you create the club. Once you are done, tap the Create button at the top.
Now that your club is created, you can start inviting your friends and followers to join. Also, others can follow your club, so that you can add people from the follower list to the club.
Related: How to Get Clubhouse on Mac and Windows 10 PC
Fix Cannot Create Club on Clubhouse
If you are using an Android phone and not seeing any "+" button to create a club, you can try updating the Clubhouse app, or wait for an update with club creation options.
In most cases, you will get a message saying,
"Sorry, you can't create a club. For now, clubs are only available to the most active community members and are limited to at most 2 per month. Please check back later? Thanks!"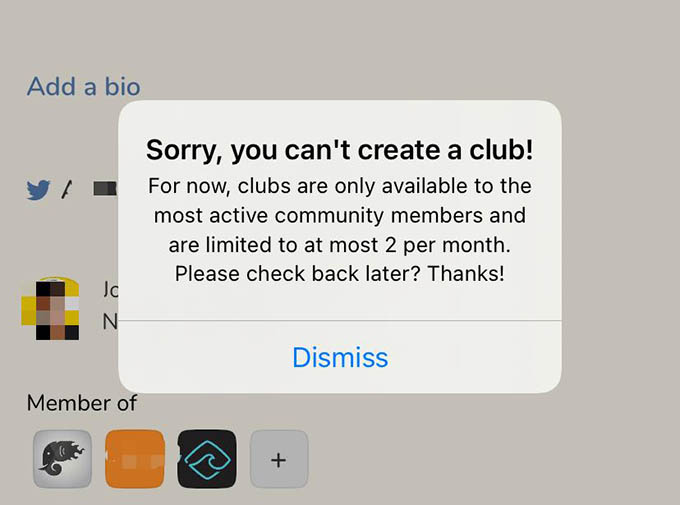 What would you do now? It is clear from the warning that you cannot start a club on Clubhouse since you are not an active member. Well, here are some tips to stay active in the Clubhouse and earn the privilege to create a club on Clubhouse,
Join multiple clubs, try to participate in rooms, and take part in discussions.
Start public rooms and host as many listeners and speakers as you can. (Start rooms for sensible talks and topics, not for the sake of it).
Create rooms within the clubs you are a member of.
Speak in as many rooms as you can.
Be a moderator for many rooms and stay active within the community.
The confetti emoji along with switch your profile will disappear once you are near to creating new clubs.
Related: 20 Best Discord Alternatives to Chat and Talk While Gaming in 2021
Clubs help you gather like-minded people under one umbrella and discuss the topics that interest all of those in the audience. Hope this guide cleared your mind about how to start a club on Clubhouse. We are on Clubhouse, too!