You can definitely take a screenshot of what is on the screen of your iPhone. But, the scrolling screenshots or the full-page screenshots are mostly seen only on Android devices. Scrolling screenshots are helpful when you want to capture a whole document or webpage as a single screenshot.
In this article, we will show you how to take a scrolling screenshot or full-page screenshot on iPhone.
How to Take Long Screenshot on iPhone
The long screenshot or scrolling screenshots on iPhone are available only for webpages. That means you can take the scrolling screenshot only on the Safari browser. To capture the full page screenshot,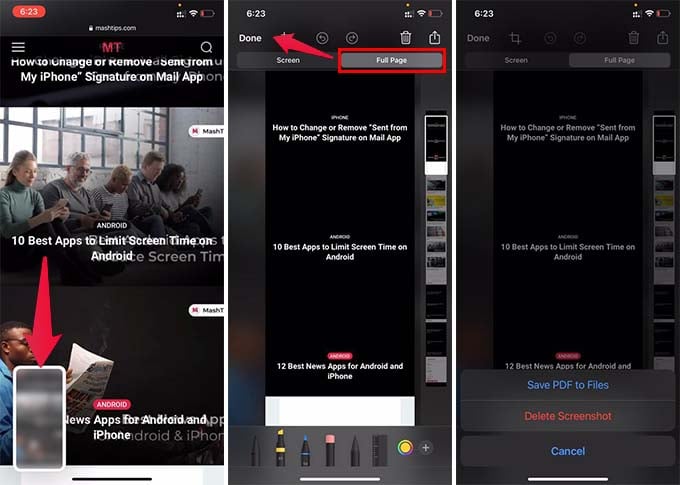 Open Safari and visit a webpage on your iPhone.
Press the side button and volume up button to take a screenshot.
Tap the screenshot preview at the bottom left corner.
Go to the Full Page tab at the top.
Tap Done.
Choose Save PDF to Files.
Save the full-page scrolling screenshot on the Files app.
You can later go to the Files app and open the PDF file. Since the scrolling screenshot needs more quality at the compact size, they are saved as PDF documents instead of a normal photo.
Thus, you can take the full page screenshot of any webpage or document on the iPhone using the Safari browser. Hope you now learn how to save a webpage as a screenshot entirely.