Want a web browser that supports a large number of browser extensions? Mozilla Firefox has it all. The add-ons store in Firefox has numerous web extensions that you can install for free. Whether they are related to security, productivity, or just anything, Firefox has it all.
Here's a list of the best web extensions you need to install on Mozilla Firefox.
Enhancer for YouTube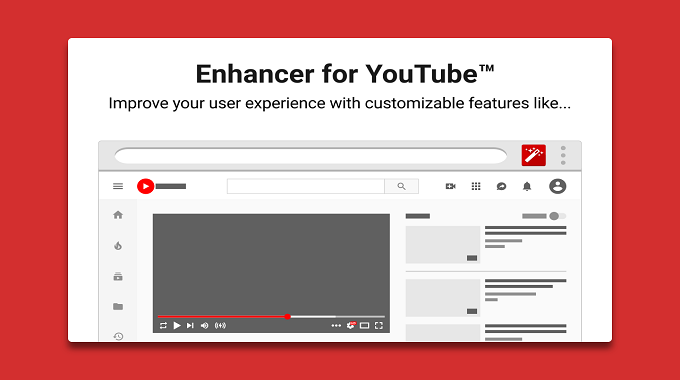 Want to customize your YouTube experience? Enhancer for YouTube is a great extension that lets you customize various elements of the YouTube web. Whether you want to change the theme, enable volume boost, or enable fixed video quality for every video. Must have an extension for those who use YouTube a lot on Firefox.
Key Features: Ad Blocker | Whitelist Channels to Enable or Disable Ads | Multiple Theme Modes | Volume Booster | Video Filters | Easy Video Screenshots
Install: Enhancer for YouTube (Free)
Related: Use these Best YouTube Keyboard Shortcuts to Save Time While Watching YouTube Videos
Facebook Container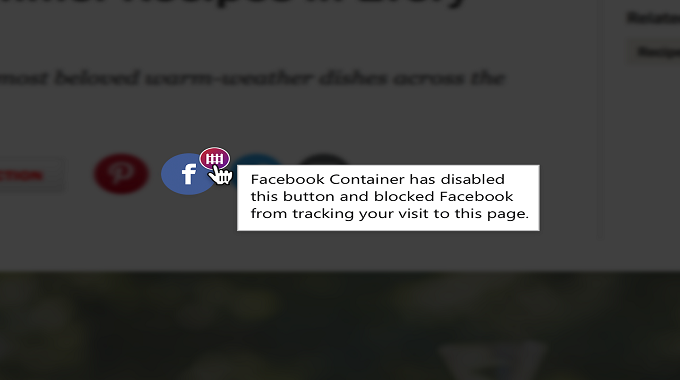 All of us know that every company and web service out there want to get any type of data that we store on the internet. Data such as browsing activities are always being collected by these companies. One way to avoid or prevent these companies from getting all of this is by isolating them into a single container. This is what the Facebook Container extension does. You will no longer see the comment and like buttons on other websites.
Key Features: Disables Facebook Tracking | Like Buttons and Comments Section Disabled | Isolated Facebook Browsing Container
Install: Facebook Container (Free)
Google Container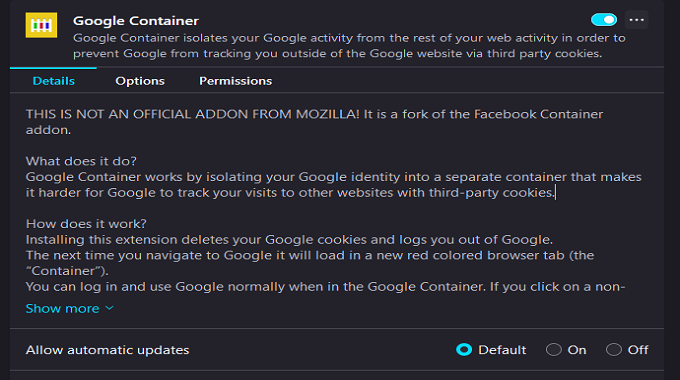 Just like the Facebook Container, the Google Container also aims to isolate all your Google activity. Note that this container is a forked version of the original Facebook container. Any external Google buttons and other functions are all disabled or rather contained within an individual web browser or container.
Key Features: Privacy Focused | Tracker Free Browsing | Individual Container
Install: Google Container (Free)
Related: 11 Best Must Have Extensions for Microsoft Edge Browser Users
Grammarly: Spell Checker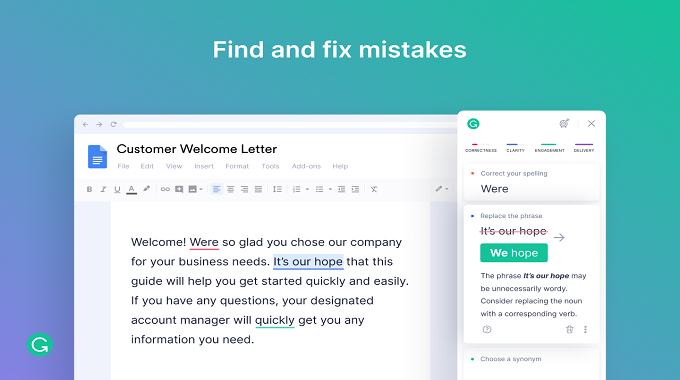 Want to make sure everything that you type is correct with proper punctuation and correct spellings? Grammarly is the extension you need. Grammarly can correct your text across multiple websites The extension can also detect the tone of the sentence you type. While most of the functionality is free, you can pay for additional corrections and adjustments for a monthly price.
Key Features: Easy to use Grammar Tool | Checks Spelling | Works with Multiple Languages | Multiple Platform Support
Install: Grammarly: Spell Checker (Freemium)
Related: 8 Best Spelling & Grammar Checker Online Tools for Writers
uBlock Origin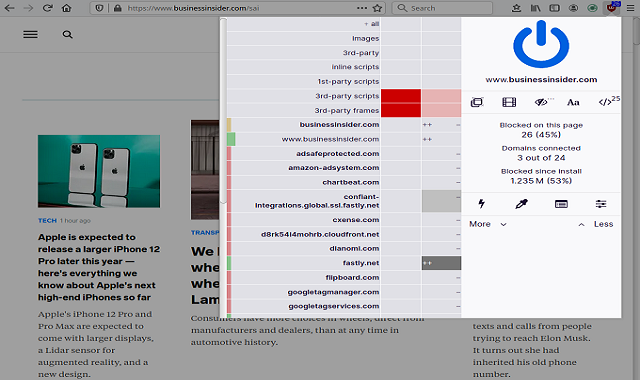 Advertisements can sometimes be annoying. Especially those websites with ads covering up the material you want to read or even the numerous fake download buttons that are no good. With uBlock Origin, you can get rid of all those annoying ads and have a much better browsing experience. The adblocker extension for Firefox has several block lists that you can apply to block the numerous tracks and advertisements across the web.
Key Features: Open Source | Low on Memory | One CLick Ad Blocker | Blacklist or Whitelist Websites
Install: uBlock Origin (Free)
Related: How to Block Ads on YouTube App and Web
Privacy Badger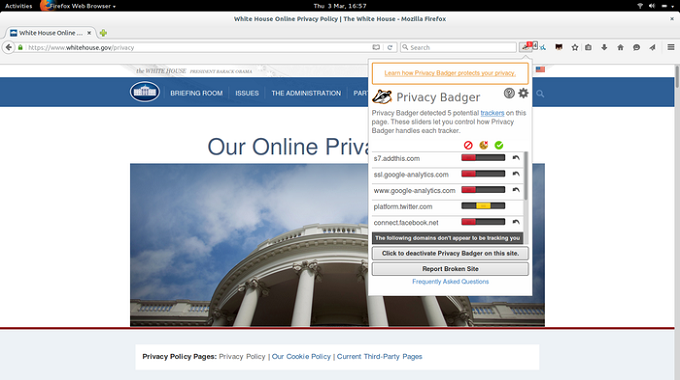 One problem when browsing the internet is a large number of trackers that will continuously be tracking your browsing activities and habits. With Privacy Badger, all you need to do is install the extensions and let them do the work for you. Privacy Badger automatically identifies and blocks all trackers for you
Key Features: Auto Blocks Trackers Replaces with Useful Trackers | Sends Do Not Track Signal 
Install: Privacy Badger (Free)
HTTPS Everywhere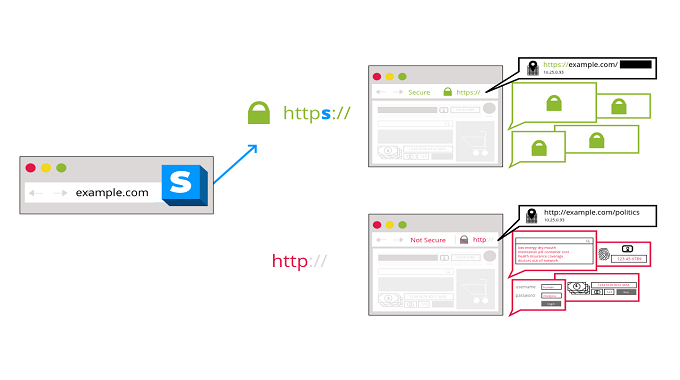 Are you someone that values security and privacy to high levels? HTTPS Everywhere is a Firefox browser extension that you can install to forcefully enable HTTPS encryption on all websites. Whether the website has it or not. Great for when you are filling out important information on various online forms.
Key Features: Enhances Website and Information Safety | Available on Multiple Browsers | Works in Incognito Mode
Install: HTTPS Everywhere (Free)
Related: How to Protect Your Google Account Password from Hackers and Phishing Sites
Tomato Clock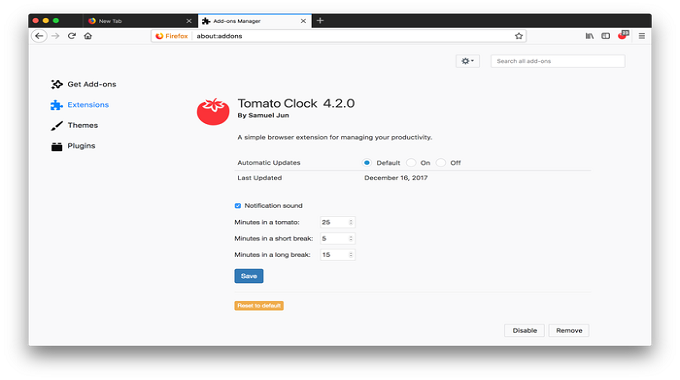 Want to track as well as take breaks from browsing the internet? Tomato Clock is the web extension you need. Tomato Clock allows you to set up timers that can be adjusted and displays a browser notification with a sound indicating the end of a particular session. A great way to take breaks during longer browser sessions, letting you enable Pomodoro clock within Firefox.
Key Features: Simple Timer | Easily Adjustable | Choose between Long and Short Breaks | Easy to Read Stats
Install: Tomato Clock (Free)
BitWarden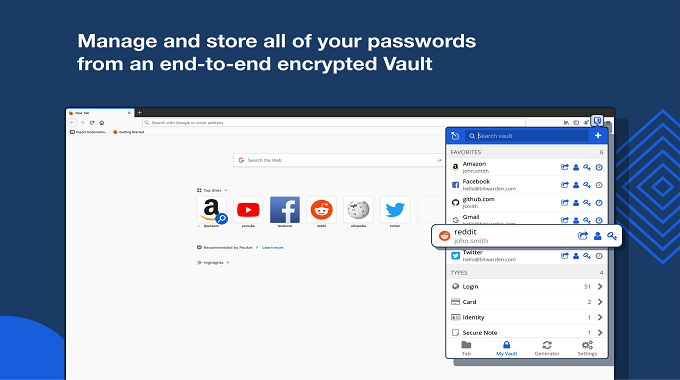 Remembering a ton of passwords for the numerous accounts to various services on the internet can be a headache. BitWarden is the free password manager that can store all your passwords securely. BitWarden also lets you generate usernames and strong passwords in case you don't have anything sensible to use for your account.
Key Features; Free to Use | Easily sync between Mobile and PC | Auto Fills Information for You
Install: BitWarden (Freemium)
Dictionary Anywhere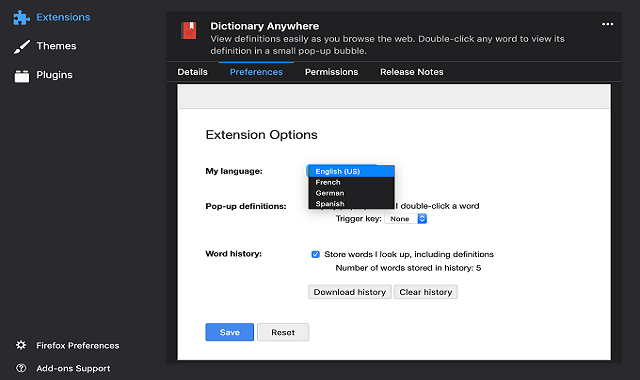 There are a grand number of articles that you read online and sometimes, you might see words that you wouldn't know the meaning of. With Dictionary Anywhere, all you have to do double click a word, and Dictionary Anywhere will show you the meaning right away. You no longer need to open up another tab to search for the meaning of the word. Also works with Spanish, German, and French alongside English.
Key Features: Instantly Search a Word | Easily Change Between Languages |
Install: Dictionary Anywhere (Free)
Related: Add Words to iPhone Dictionary and Save Yourself from Embarrassing Autocorrect Fails; Here's How
Vimium FF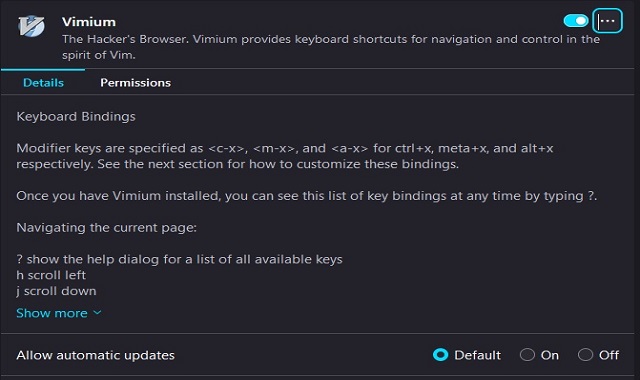 How about browsing the web with just keyboard shortcuts? Vimium FF is a popular web extension that allows you to perform a lot of functions by just pressing your keys on the keyboard. There are shortcuts for every possible function out there. Great for those who want to get things done quickly and smartly.
Key Features: Large List of Keyboard Shortcuts | Command Repetitions Support | Enable Advanced Commands | Popular on Chromium Browsers
Install: Vimium FF (Free)
These are the best web browser extensions that you can use in Mozilla Firefox to improve your browsing experience. While we've displayed a select list of the best extensions, Firefox has a ton of extensions that you can check out for yourself at the Extensions Store for Firefox.