Gmail has improved a lot over time and smart suggestions are very helpful when you want to compose a new email. It will suggest words and autocomplete the sentences based on the nature of the email you are composing. Although, it can get really annoying sometimes as it will interrupt your typing with unwanted suggestions and you might want to disable it altogether.
In this post, we will see how to turn off smart compose suggestions in Gmail while typing.
Disable Gmail Smart Compose in Computer
From your desktop, you can access Gmail using any browser. Whether you are on a PC or Mac, you can access your Google mail account and disable this smart compose feature.
First, open Gmail on your computer using any browser. Make sure to sign in with your Google account before opening.
Click the cogwheel Settings icon at the upper-right corner of the screen and then select "Select all settings" option.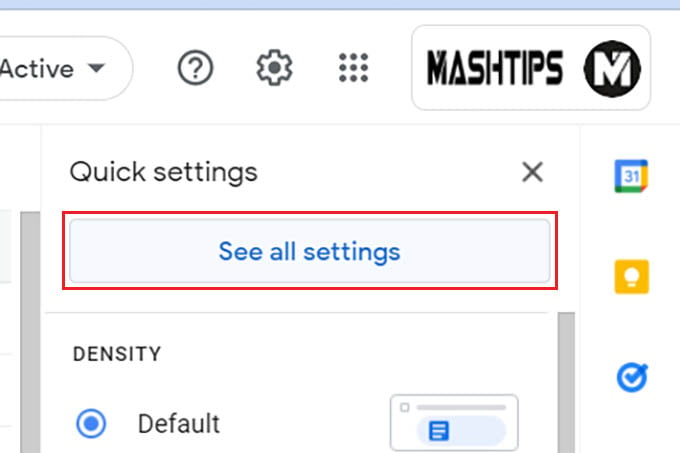 From the settings screen, click on the "Smart Reply Off" option to turn off the smart reply.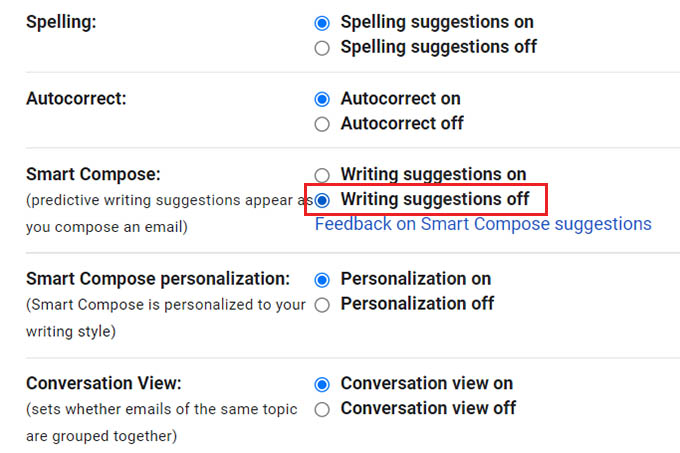 Related: How to Enable Google Two Step Verification to Protect Your Gmail
Additionally, you can turn off other smart composing features like grammar suggestions, spelling suggestions, autocomplete, and other "annoying" options that hurdles your typing.
Turn Off Gmail Smart Compose on Phone
The smart compose in Gmail is available for your phone as well. If you are seeing auto-completed sentences and reply suggestions in the Gmail app on your phone, you can turn it off as well. Here is how.
Open the Gmail app on your phone and tap the three lines menu icon at the top-left corner of the screen.
Select "Settings" at the bottom.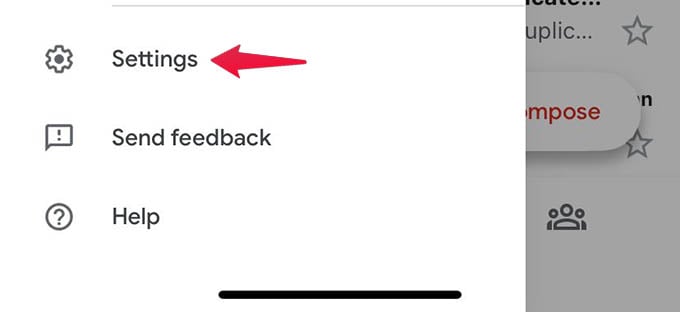 From the Settings, you will have to select a Google account if you signed in with multiple accounts.
From the next screen, toggle off the "Smart Compose" option and there you go.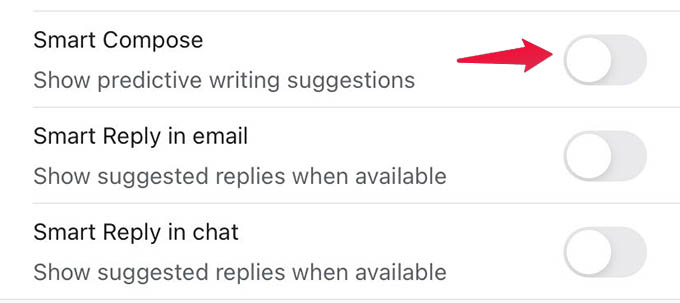 Related: How to Find Archived Emails in Gmail on Web and Mobile
Once you disable the smart compose option in Gmail on your phone, you can compose new emails without worrying about annoying suggestions and autocompletion. In case you are still getting unwanted suggestions, make sure to disable smart replies and other typing suggestions.